Your students will learn the rules of this game in a minute but want to play for hours. Use this game for full-class engagement or have just as much fun watching The Chosen One.
Have your student(s) stand facing away from the screen or blindfolded. Their task is to follow the audible cues to either raise or lower a limb. Essentially, the child has turned into a human BopIt.
Click the spacebar and the character on the screen either raises or lowers their arms and legs in this order: Right Arm, Left Arm, Right Leg, Left Leg (repeat). There's a raise and lower sound effect that plays with each move. The student simply needs to listen for that cue and either raise or lower an arm/leg in the correct order to match the character on the screen. It's way harder than it sounds. Once your students become pros, you can add more players! Hitting the spacebar will cycle through each player before returning to the first!
Download for Mac
Download for PC
Share
View full details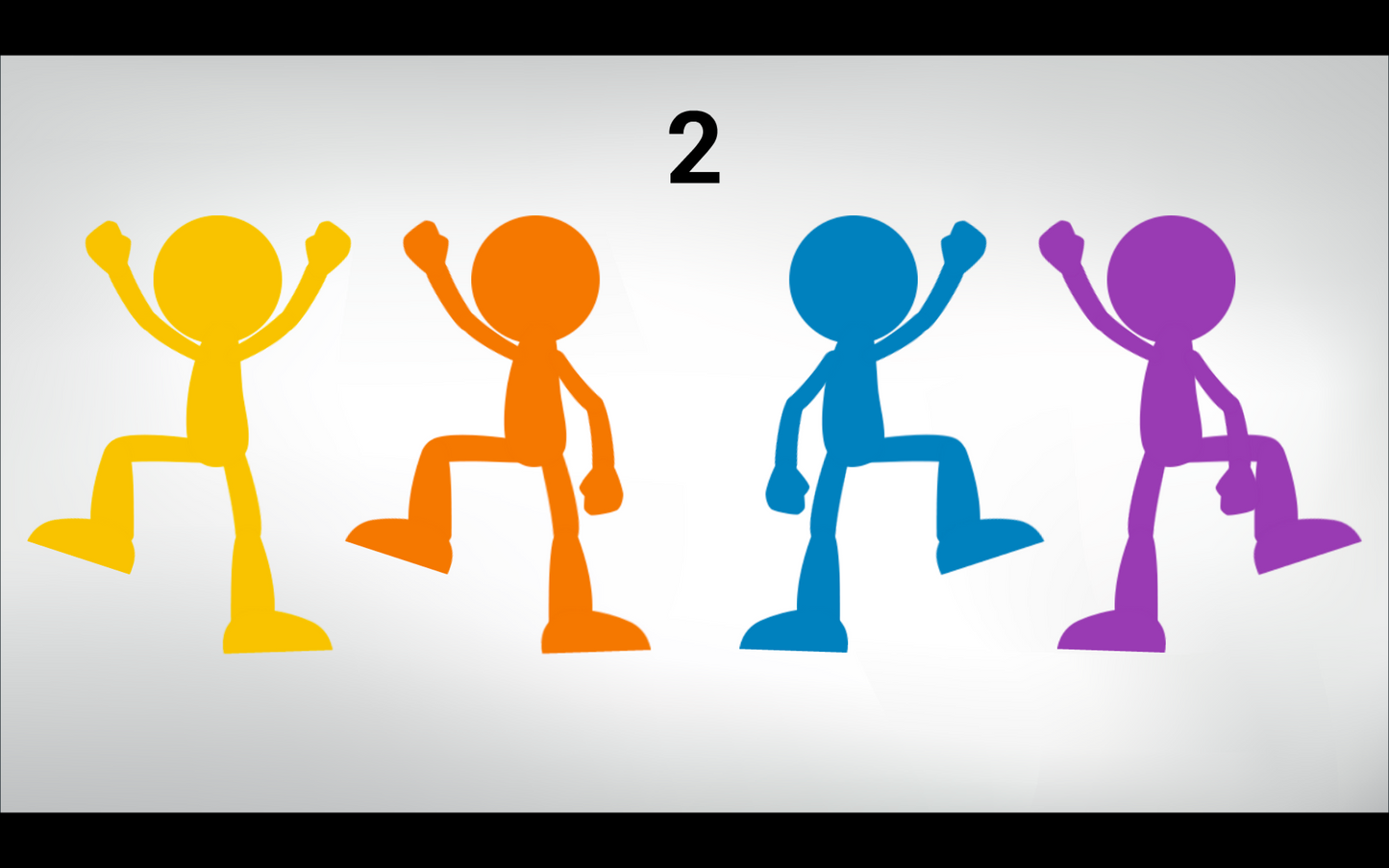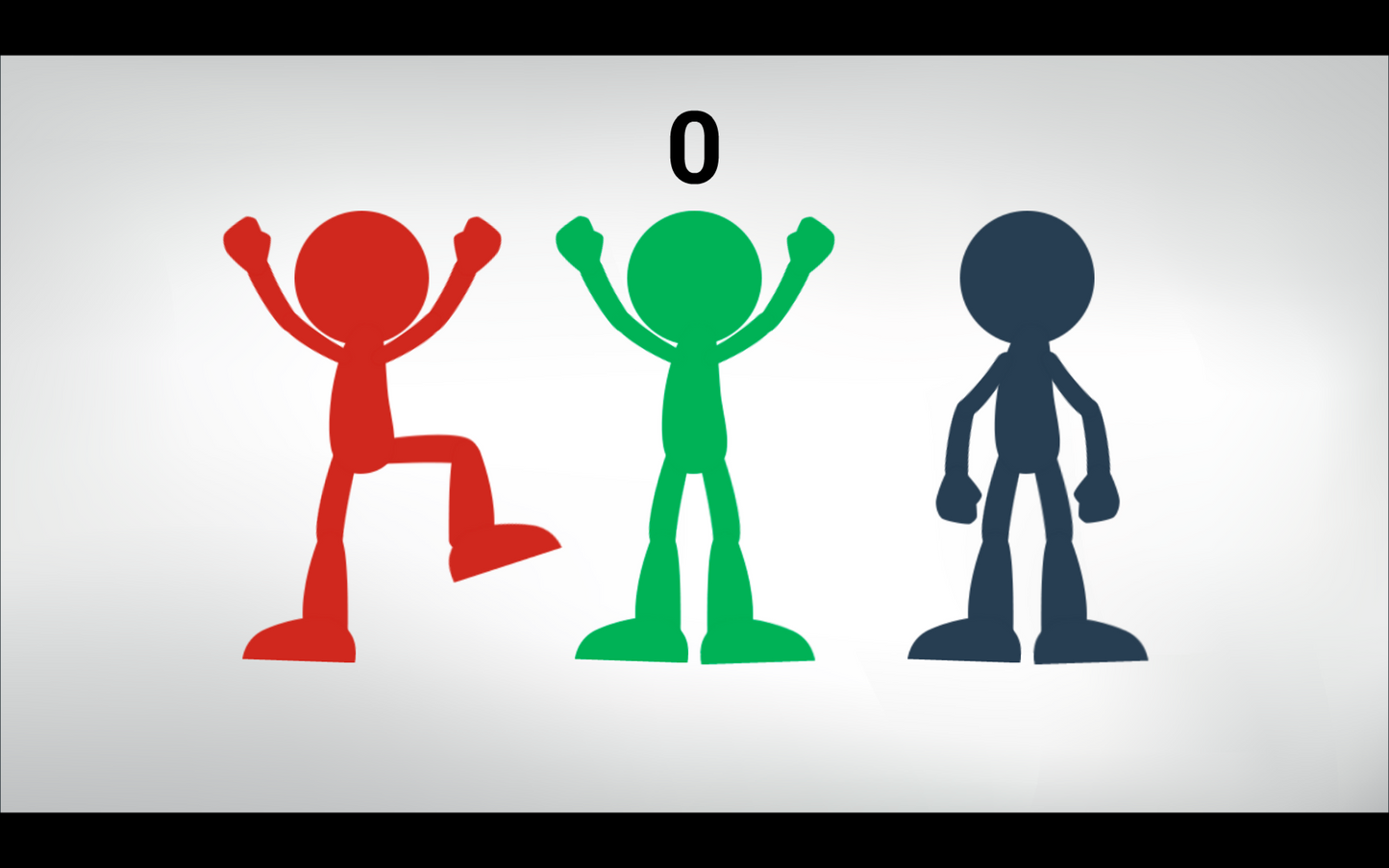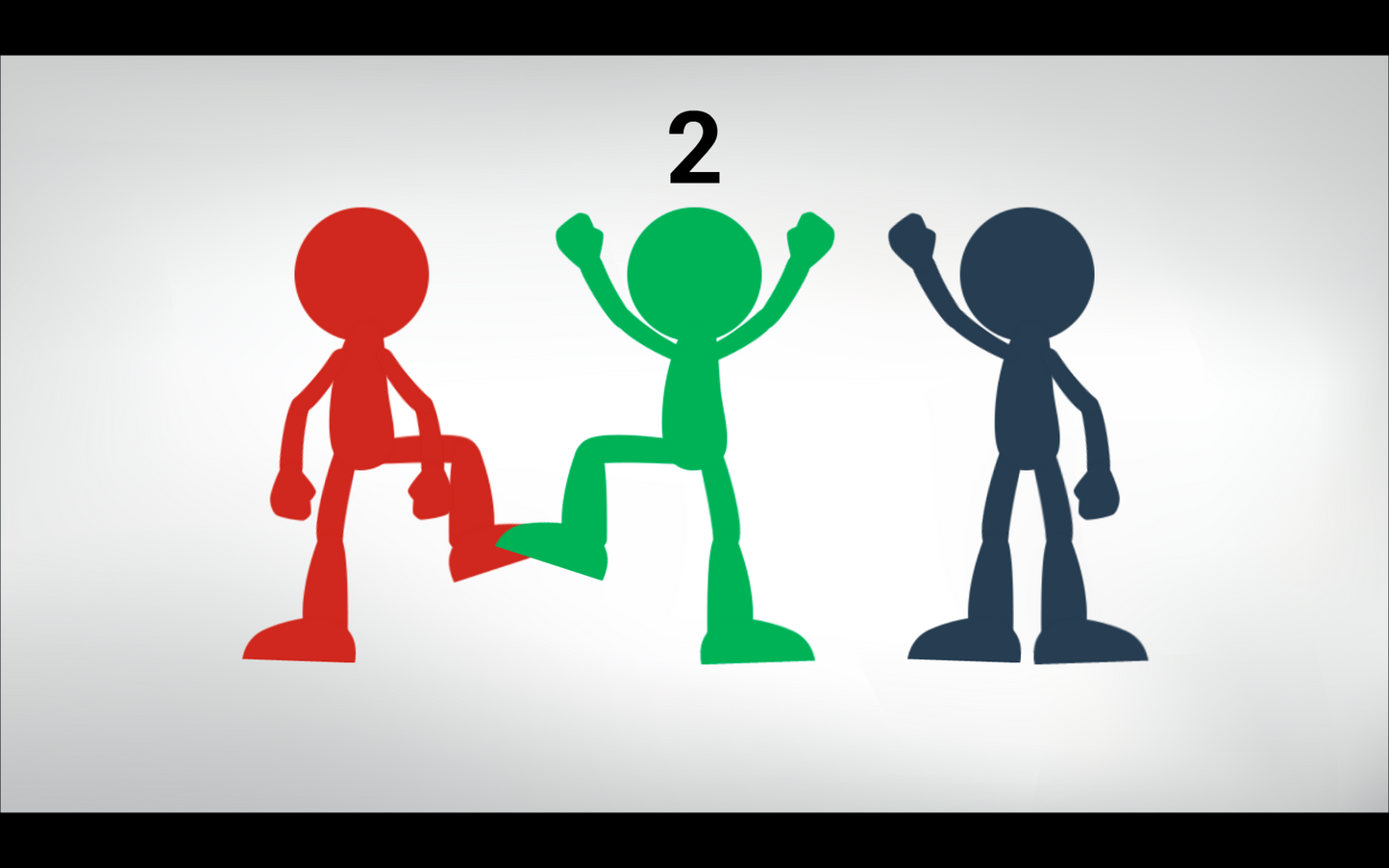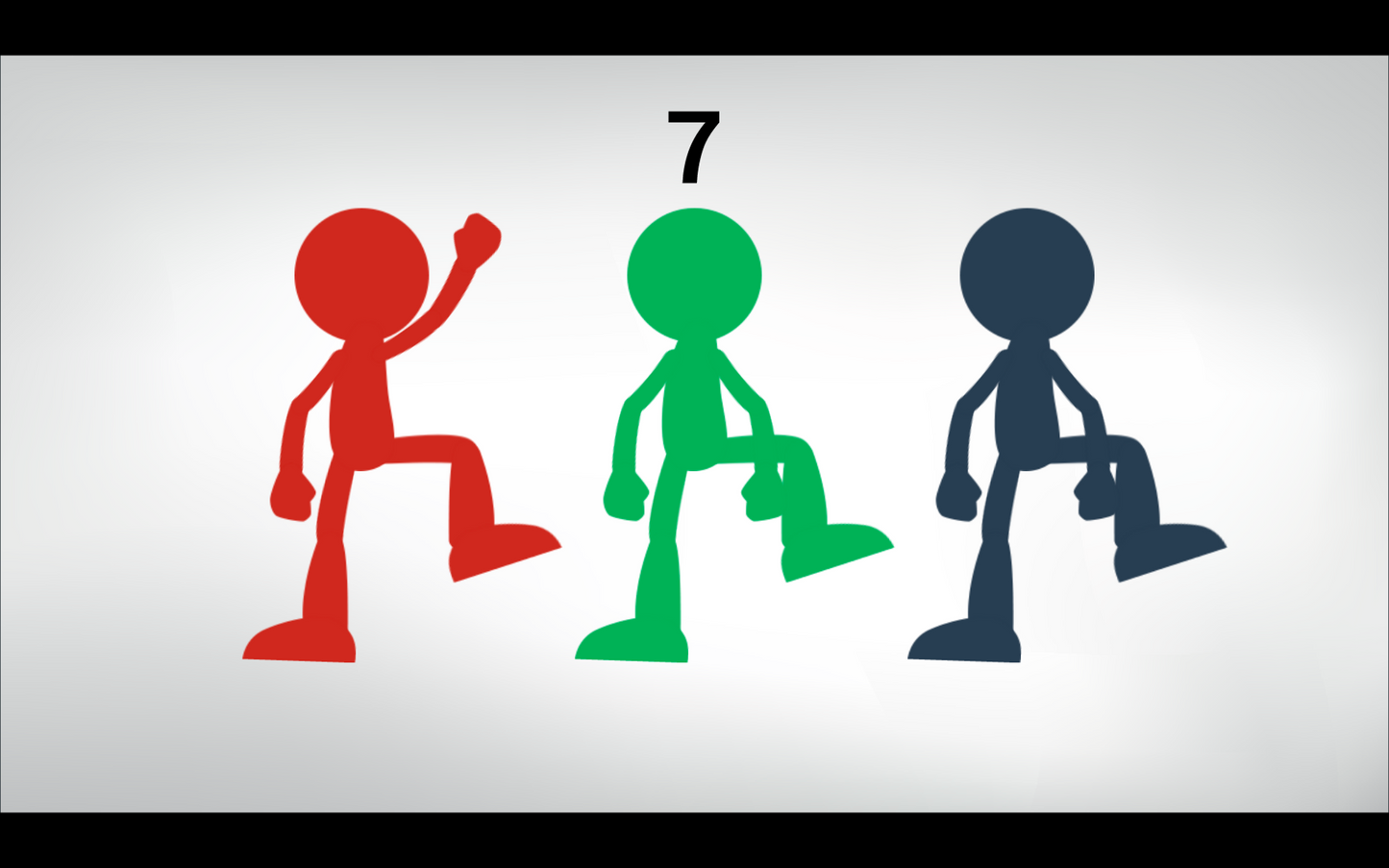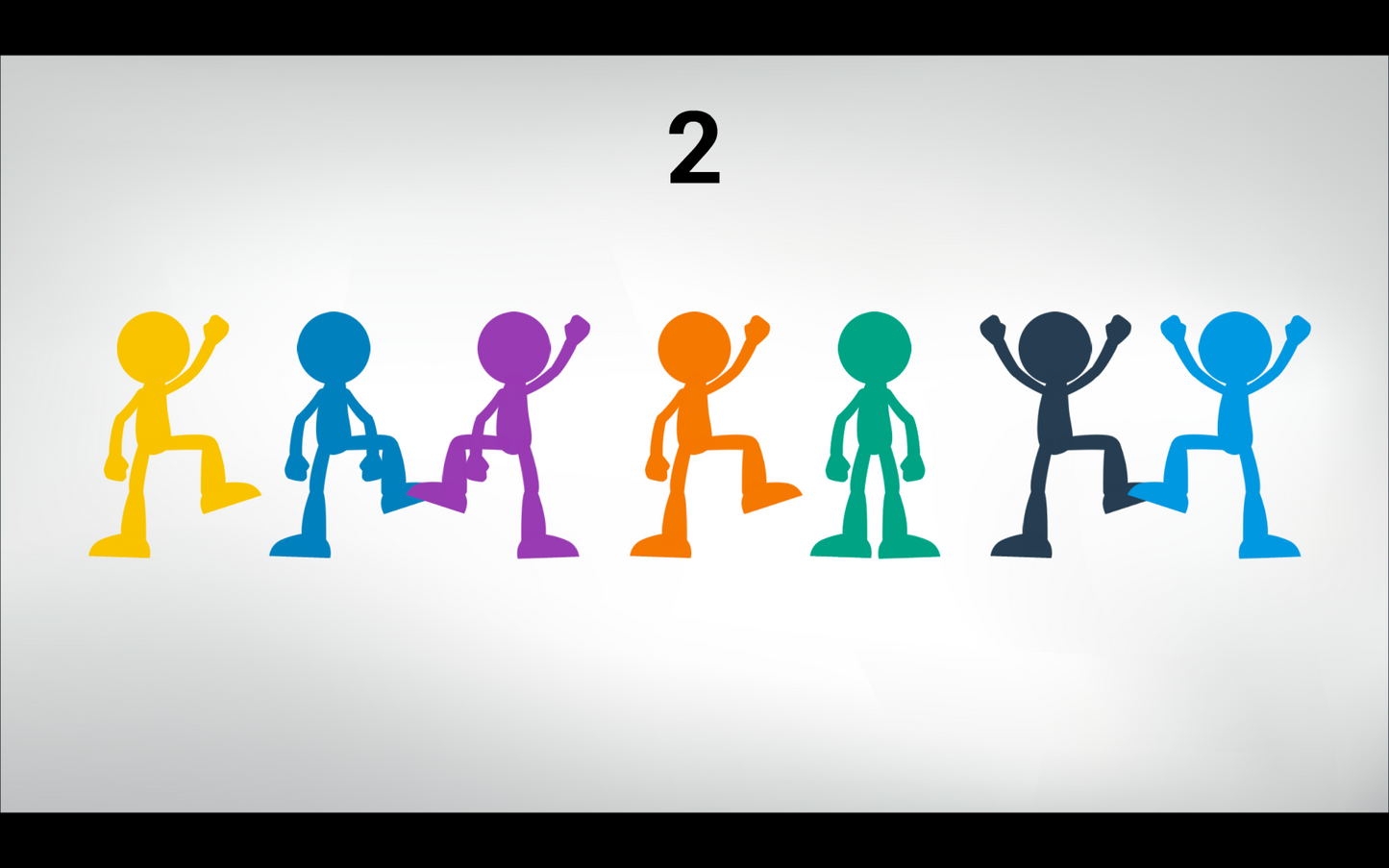 How to play
This is game for getting some of your students moving and having fun. It also makes for a great opportunity for the rest of your students to make fun of those contestants who don't naturally pick up the game. Pull some students to the stage and get the game started.
Our favorite way to play this game is to place two teams of four against each other. The contestants want to listen to the beats of the game and match the stance displayed by their avatar on the screen. If the student does not match their avatar, they're eliminated. Those who match, survive.
Now, it's the next team's turn. Their goal is the same. Match your stance to your avatar's stance and survive. Teams take turns until one team at least the other.
Another way to play is without teams. A line of 5-10 students listen for the beats and match the stance of their avatar. the game is the same with teams. If a student fails to replicate the proper stance, everyone points to them and laughs them off the stage. After the first round of losers are wiped off the screen, another round begins. This continues until a sole survivor reigns as new King or Queen of Arms & Legs.
This game is a great tool in your arsenal because the concept is simple to understand, challenging to play, and takes no setup.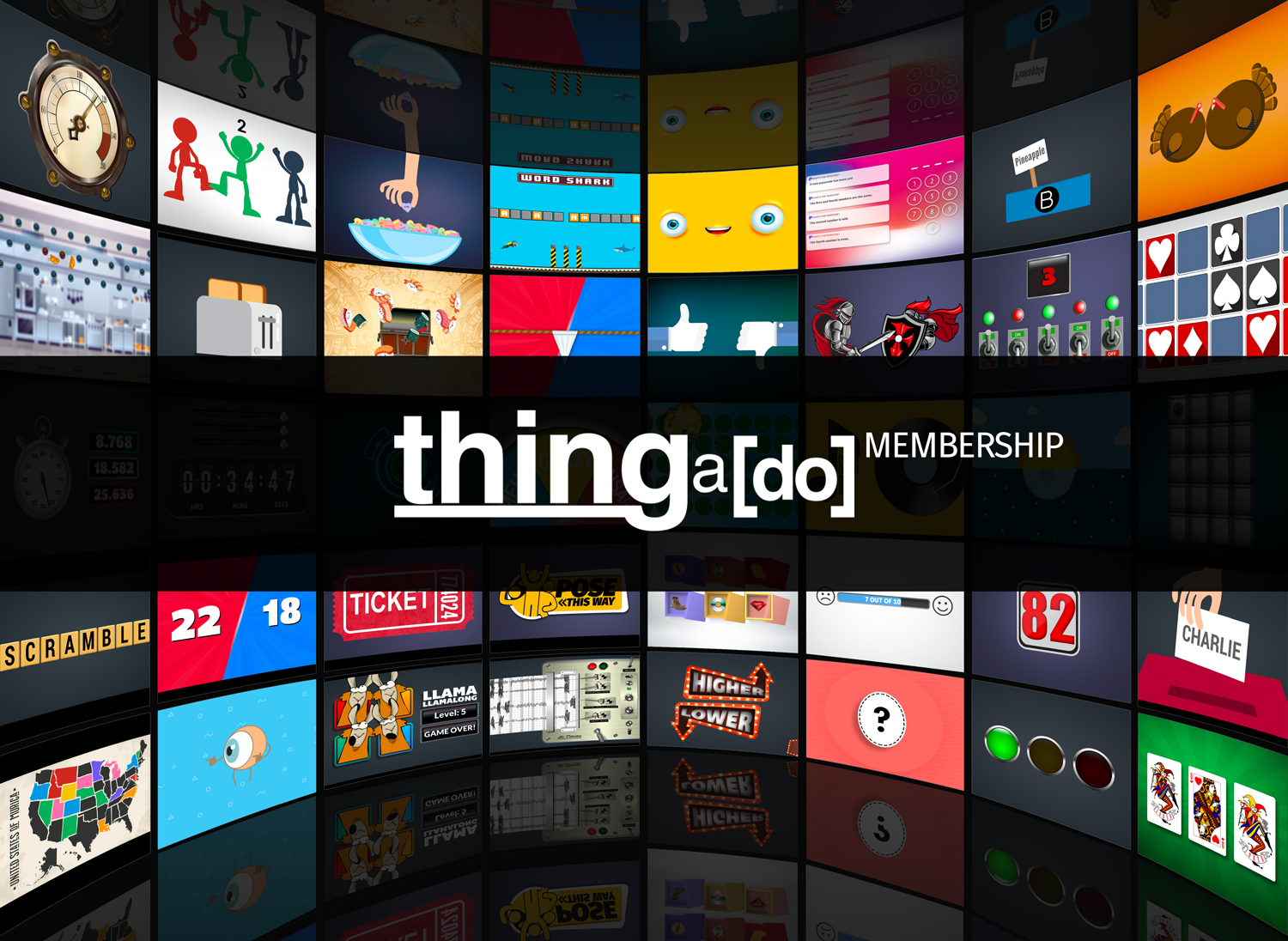 Unlock the fun!
Did your trial expire? Become a Thingado member and gain full access to all of our game!
Become a Member
Free trial!

If this is your first time using Thingado, just download and install any of our games. When you open your first game, it will ask you to create an account with your email address. Once you do that, you'll have 30 days to use any and all of our games on that computer!

Free trial expired?

No worries! Once your free trial expires, any game you try to launch will pop up with a message letting you konw that you'll need to become a member. Memberships are only $9.99 a month, or $99 for the full year! Click here for more details.