A classic timer.
The Flip Timer is a virtual take on a classic design. Old countdown clocks show a number onscreen with a cool background. Lame! 

We wanted to do something different. Just like a real flip-style clock, this counter flips each number as time passes. The sound effects and animation make it feel like a real clock. We call it "real virtuality!"
Download for Mac
Download for PC
Share
View full details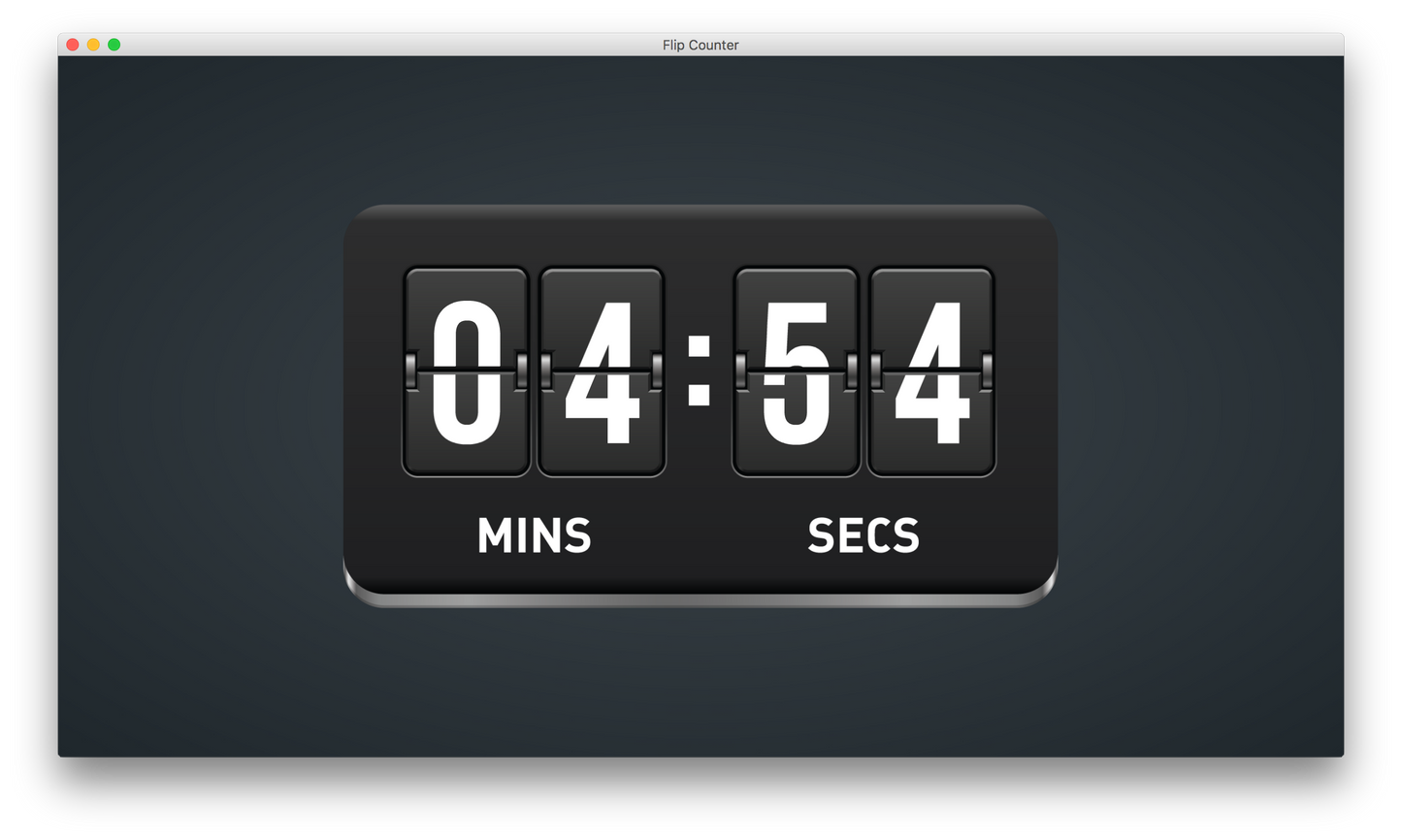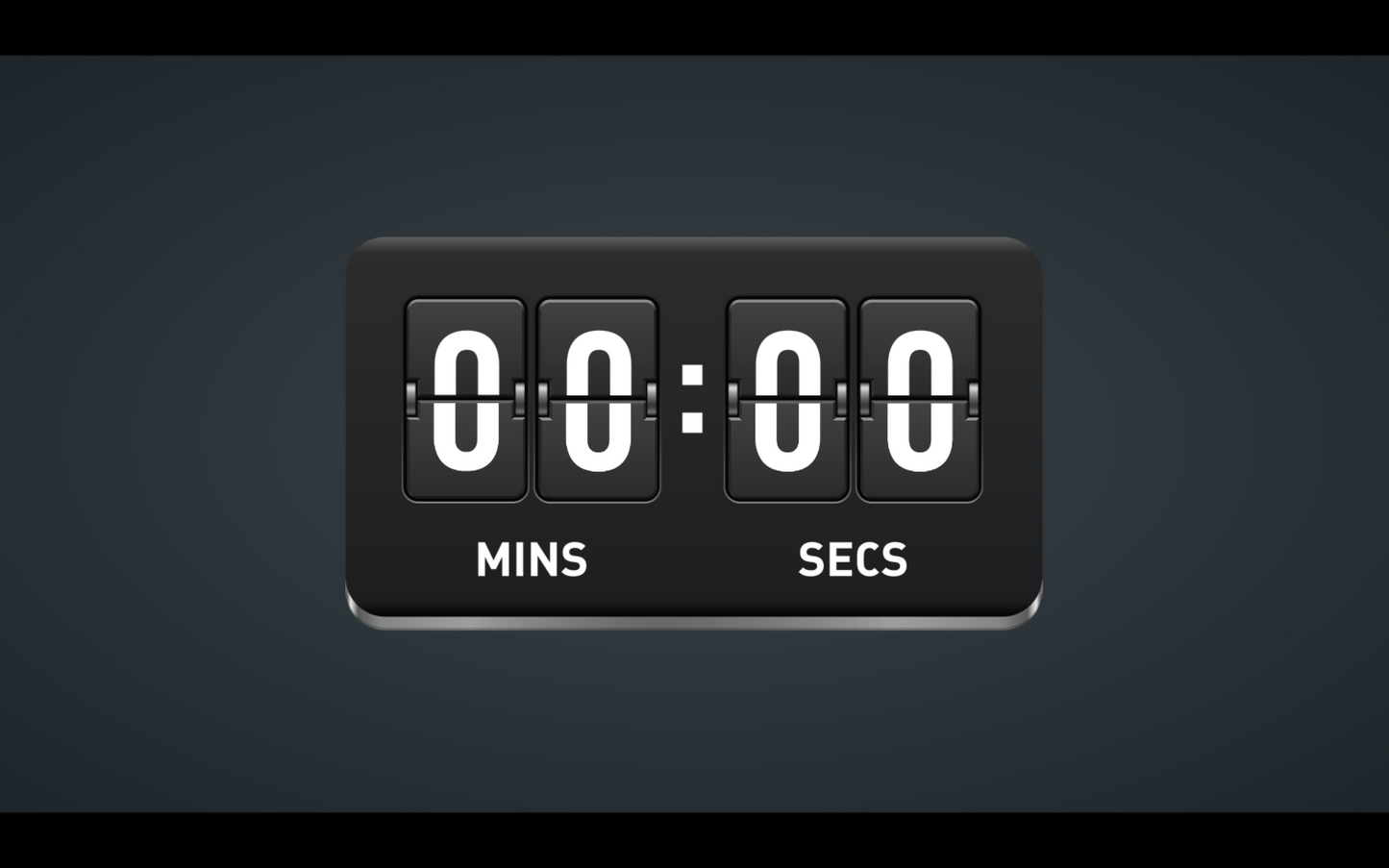 How to play
You have two options:
Count up – This mode starts the clock at 0 seconds and counts up.<br/>
Countdown – In this mode, you set the starting time in seconds (i.e. 300 seconds = 5 minutes). If you go above 3600 seconds (1 hour), the clock will expand to show hours along with minutes and seconds.
To start/stop the clock, tap on the, spacebar. Tap, "R" to reset it. It's that simple.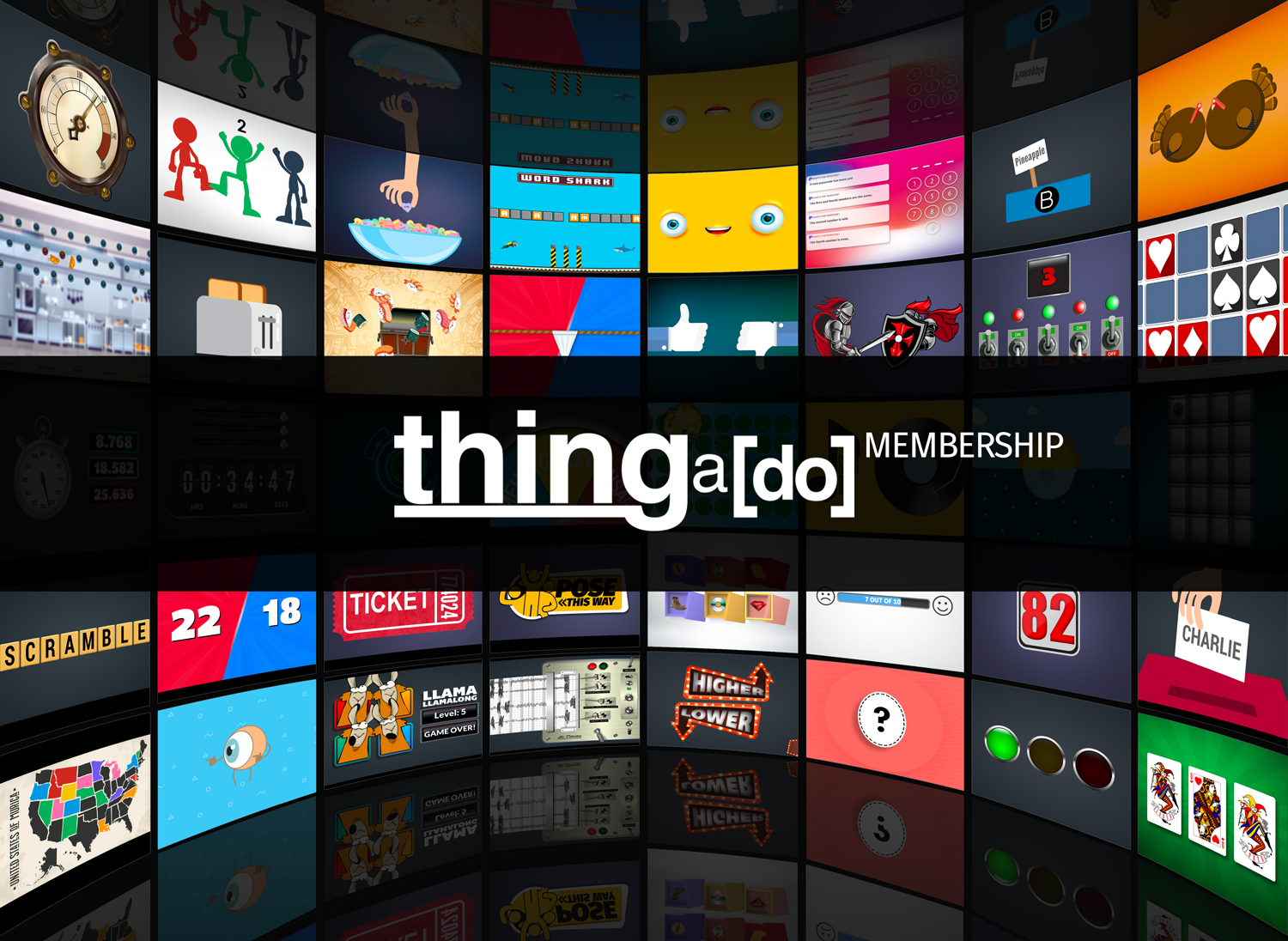 Unlock the fun!
Did your trial expire? Become a Thingado member and gain full access to all of our game!
Become a Member
Free trial!

If this is your first time using Thingado, just download and install any of our games. When you open your first game, it will ask you to create an account with your email address. Once you do that, you'll have 30 days to use any and all of our games on that computer!

Free trial expired?

No worries! Once your free trial expires, any game you try to launch will pop up with a message letting you konw that you'll need to become a member. Memberships are only $9.99 a month, or $99 for the full year! Click here for more details.