Head Shoulders Knees & Cup is a game that requires speed, agility, and the commitment to dive for a cup! Just have 10 students with 9 plastic cups in front of them. They have to do what shows up on the screen (head, shoulders, and knees). When the screen shows the cup, everyone has to dash to grab one on the floor! The person who doesn't get a cup is out! Throw out a cup and do it again until there's one person left. The prize? A bunch of broken cups!

Download for Mac
Download for PC
Share
View full details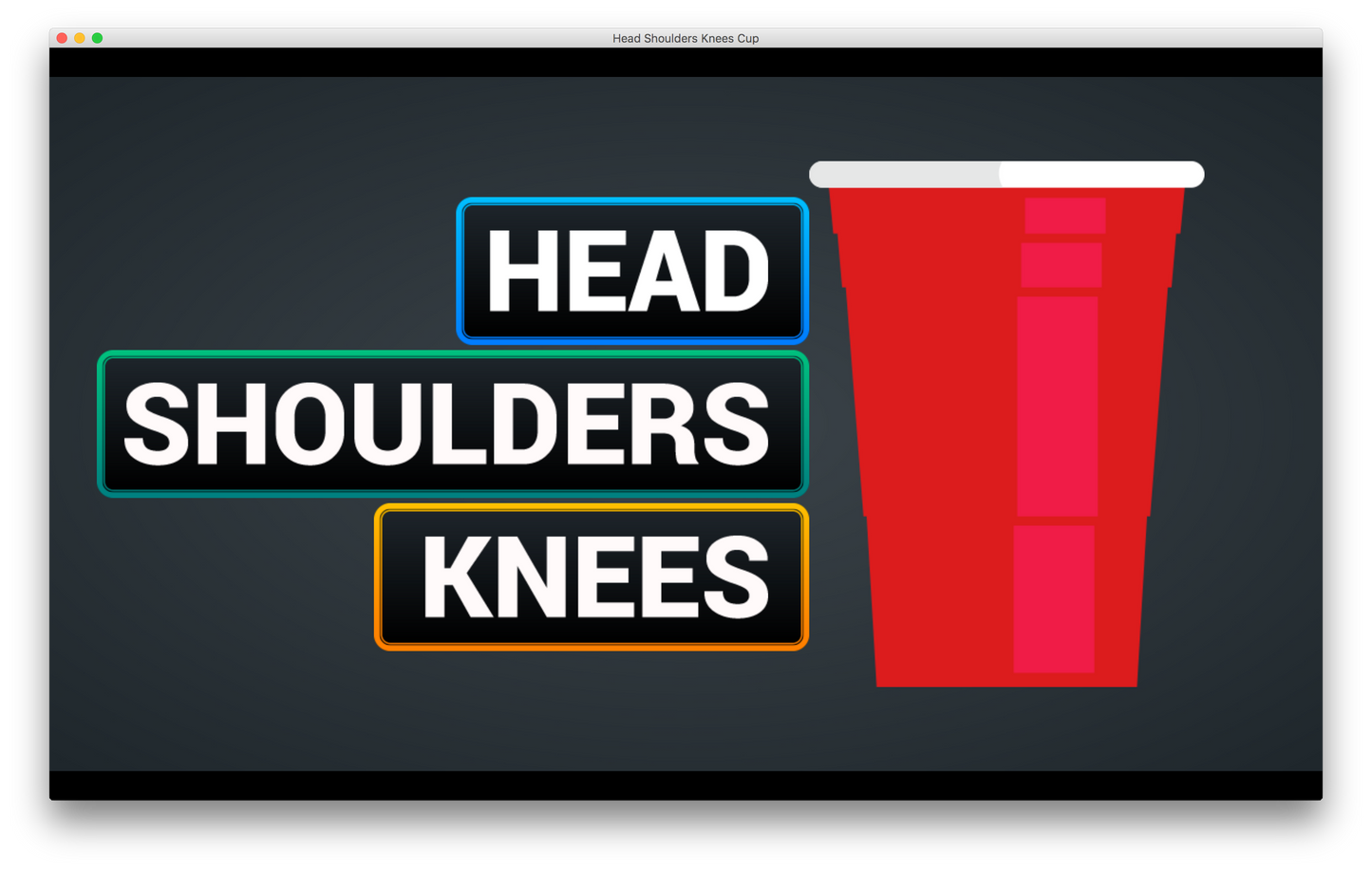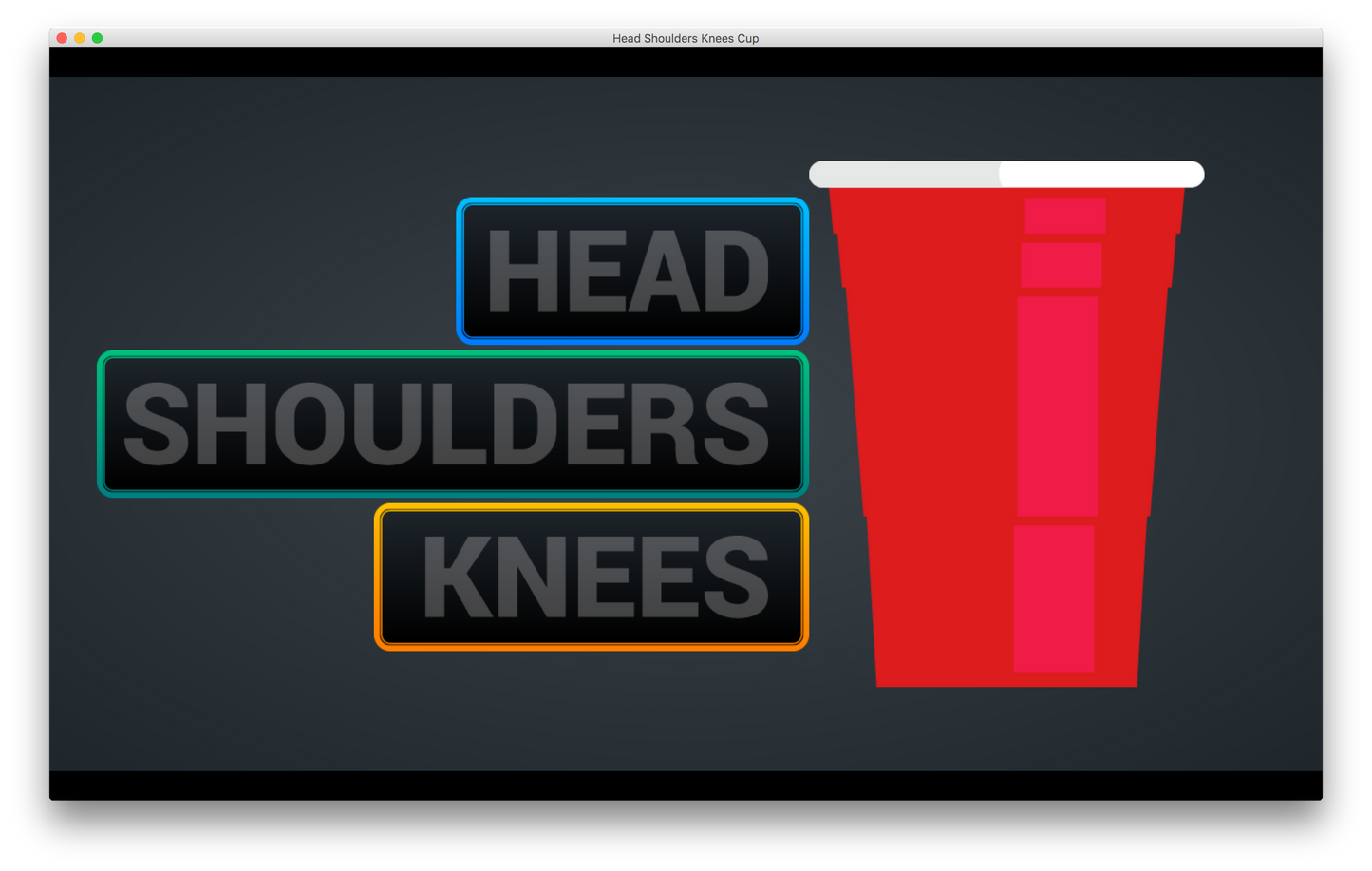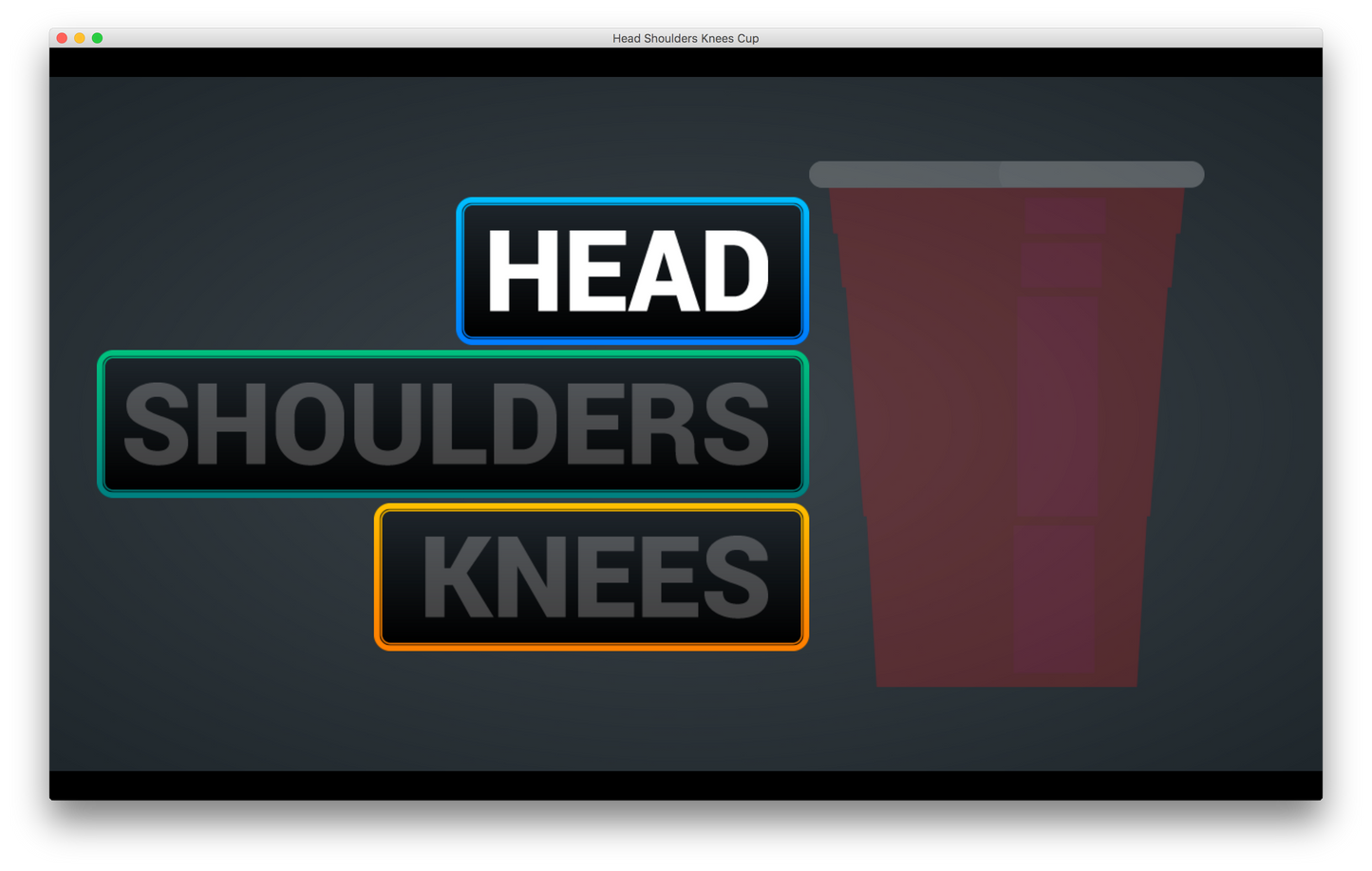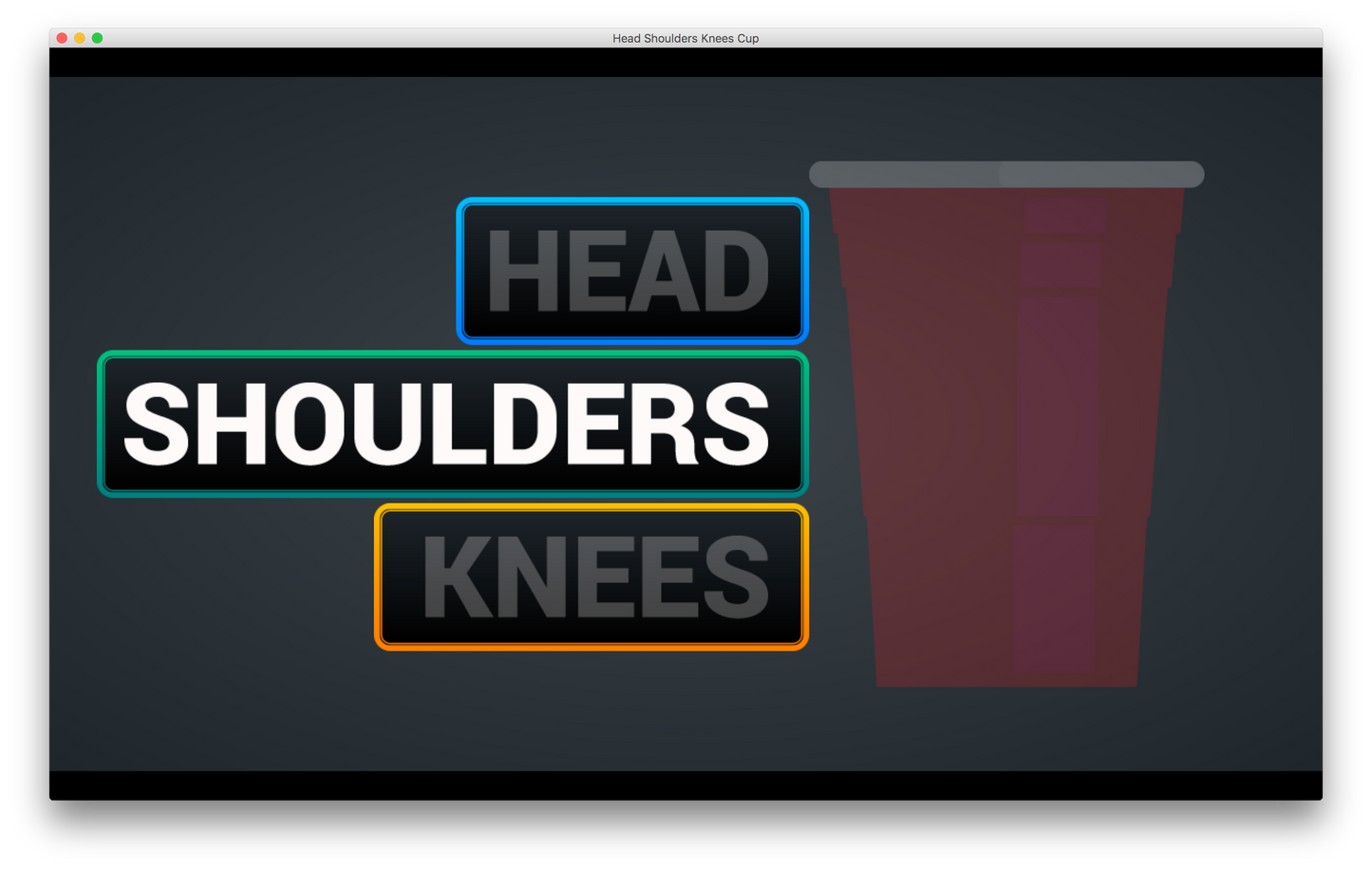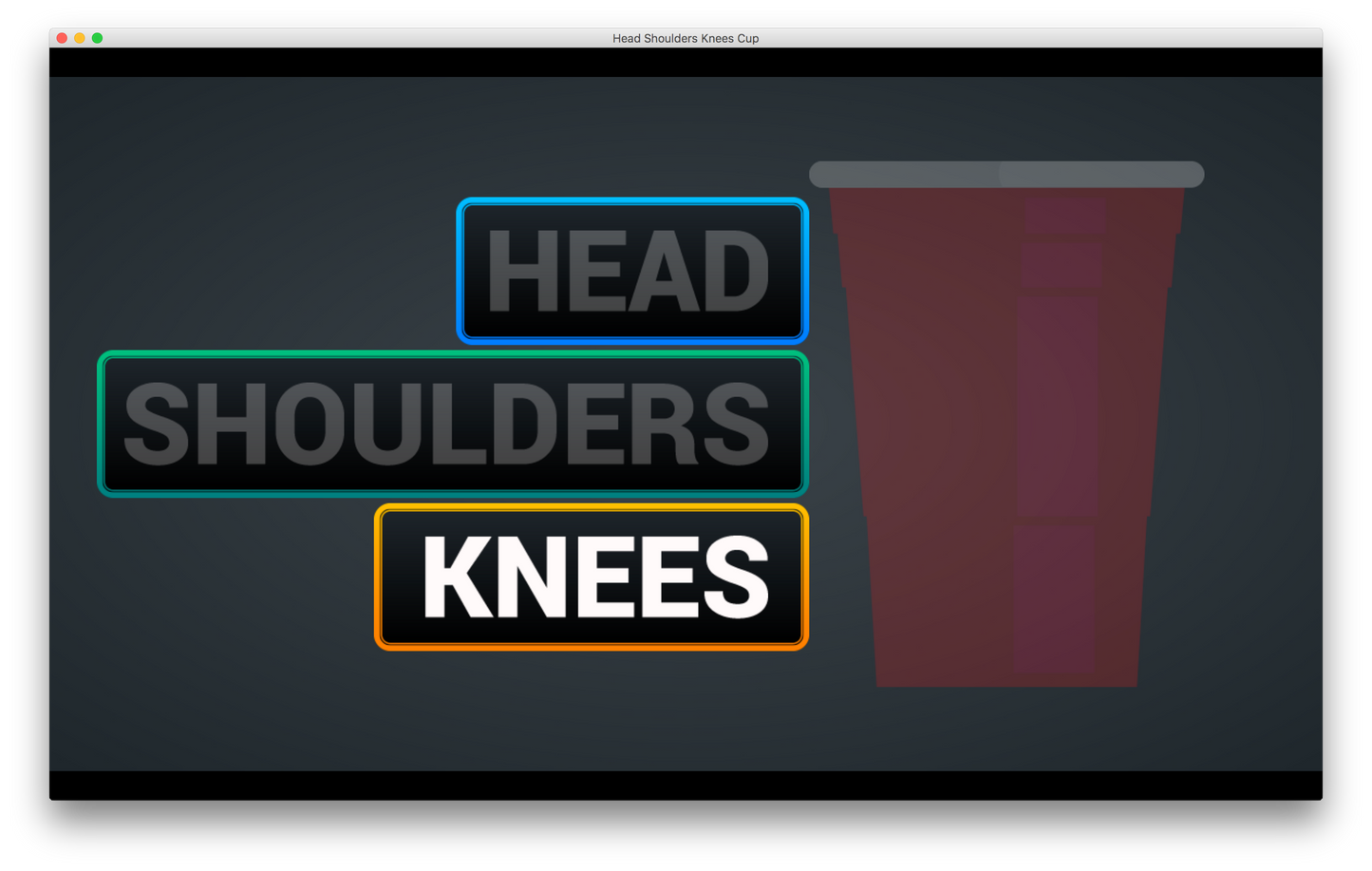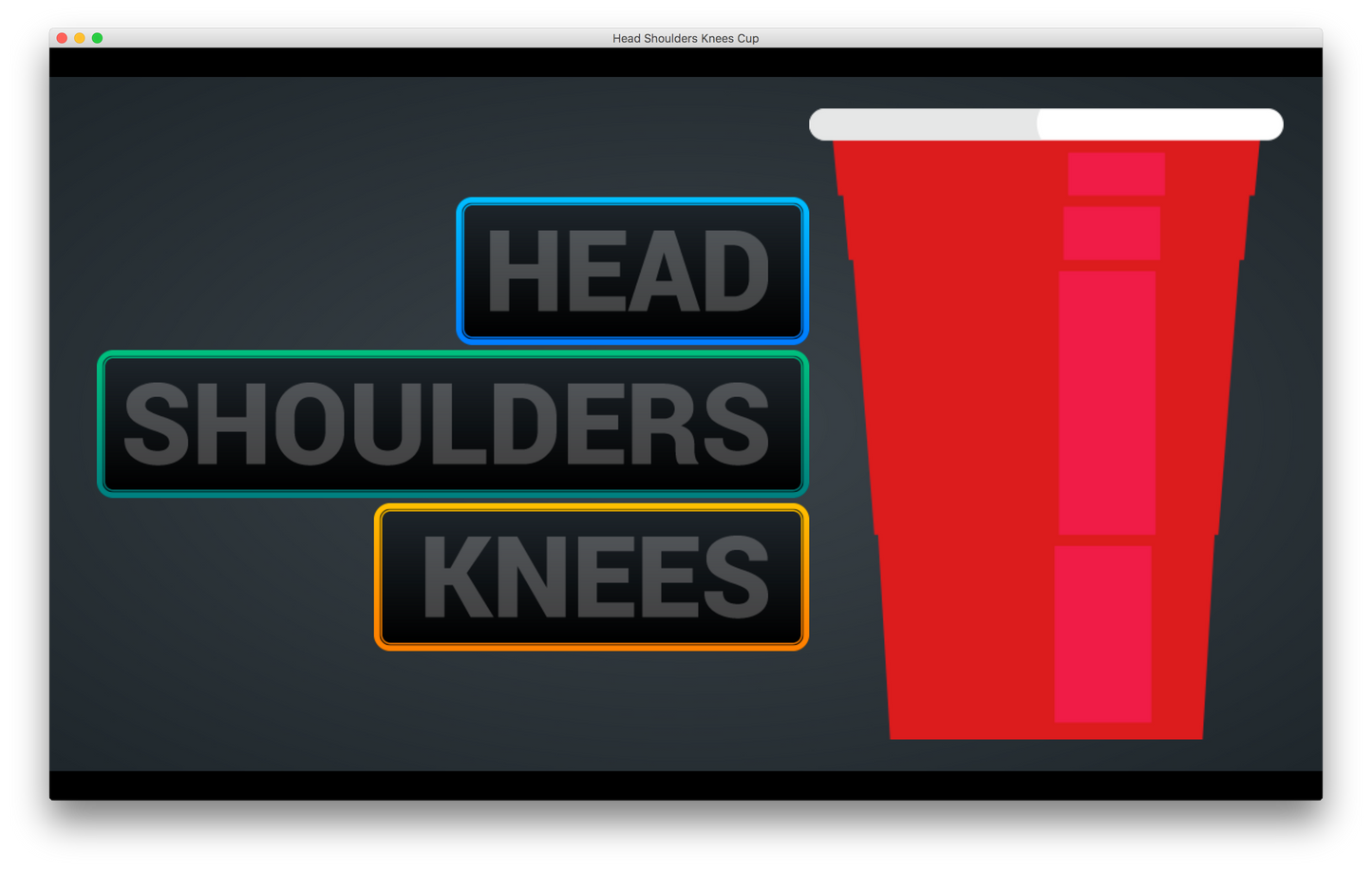 How to play
To control the game:
1. Click on the control icon (under the gear) in the side menu to bring up the control window.
2. Clicking on the, "Shuffle" button (or the spacebar) will shuffle randomly between head, shoulders, and knees.
3. When you're ready, click on the, "Cup" button (or the enter key) to have it land on cup. Students will have to race and grab a cup at this time.
4. Hitting on the 1,2, and 3 keys will directly select head, shoulders, and knees respectively.
5. Hit the, "C" key to clear the game.
Checkout the walk-through video to get ideas.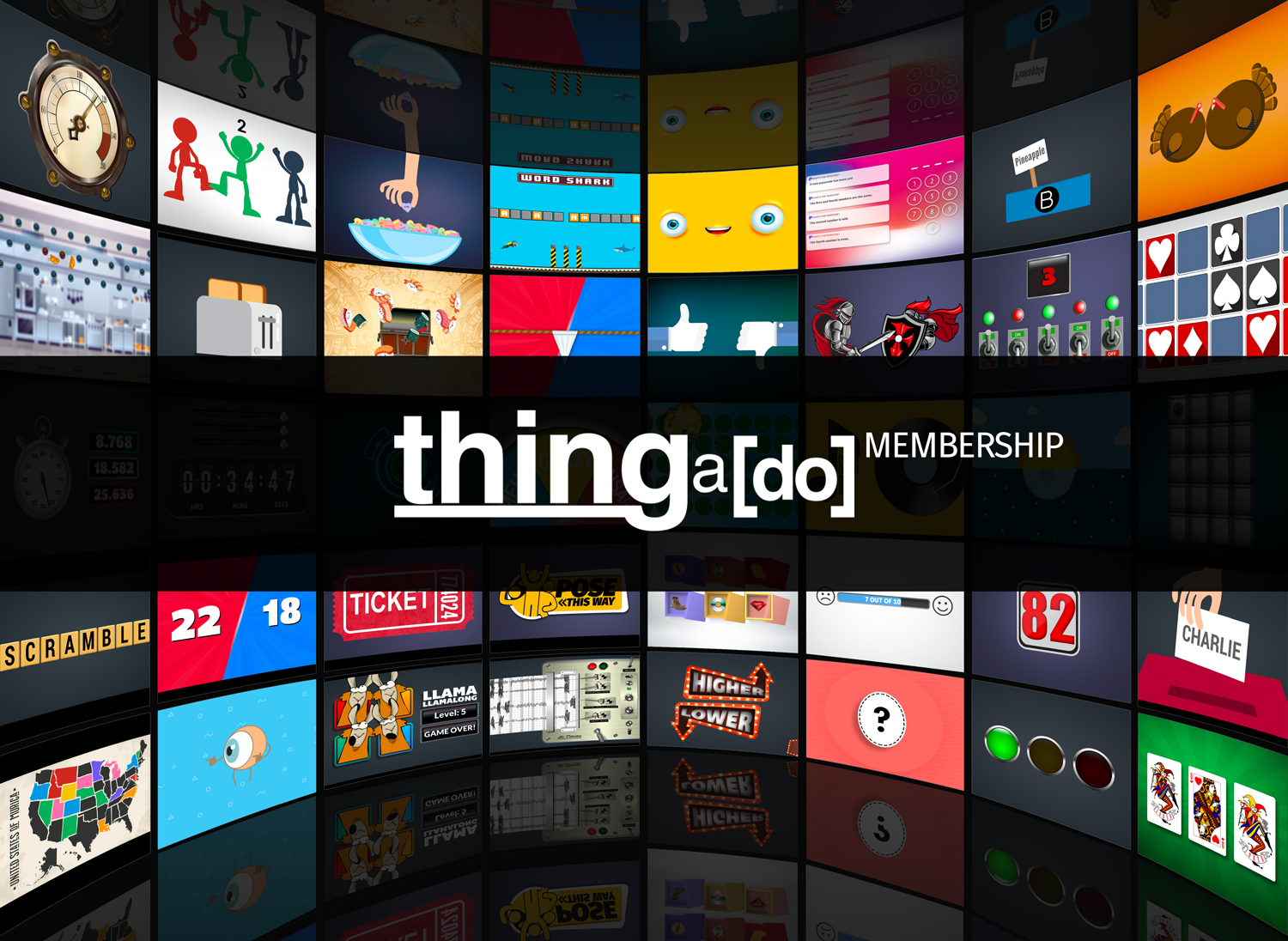 Unlock the fun!
Did your trial expire? Become a Thingado member and gain full access to all of our game!
Become a Member
Free trial!

If this is your first time using Thingado, just download and install any of our games. When you open your first game, it will ask you to create an account with your email address. Once you do that, you'll have 30 days to use any and all of our games on that computer!

Free trial expired?

No worries! Once your free trial expires, any game you try to launch will pop up with a message letting you konw that you'll need to become a member. Memberships are only $9.99 a month, or $99 for the full year! Click here for more details.