Have fun with a fake lie detector. Be as elaborate as you want to be with your setup. You can go full electrodes and strapped chairs, or you can use the tool with no setup. 
Hook a student or volunteer up to... anything... it's fake. Turn on the Lie Detector and start asking questions! You can control when the lie detector says they're telling the truth or a lie. It's hilarious and a ton of fun!

Download for Mac
Download for PC
Share
View full details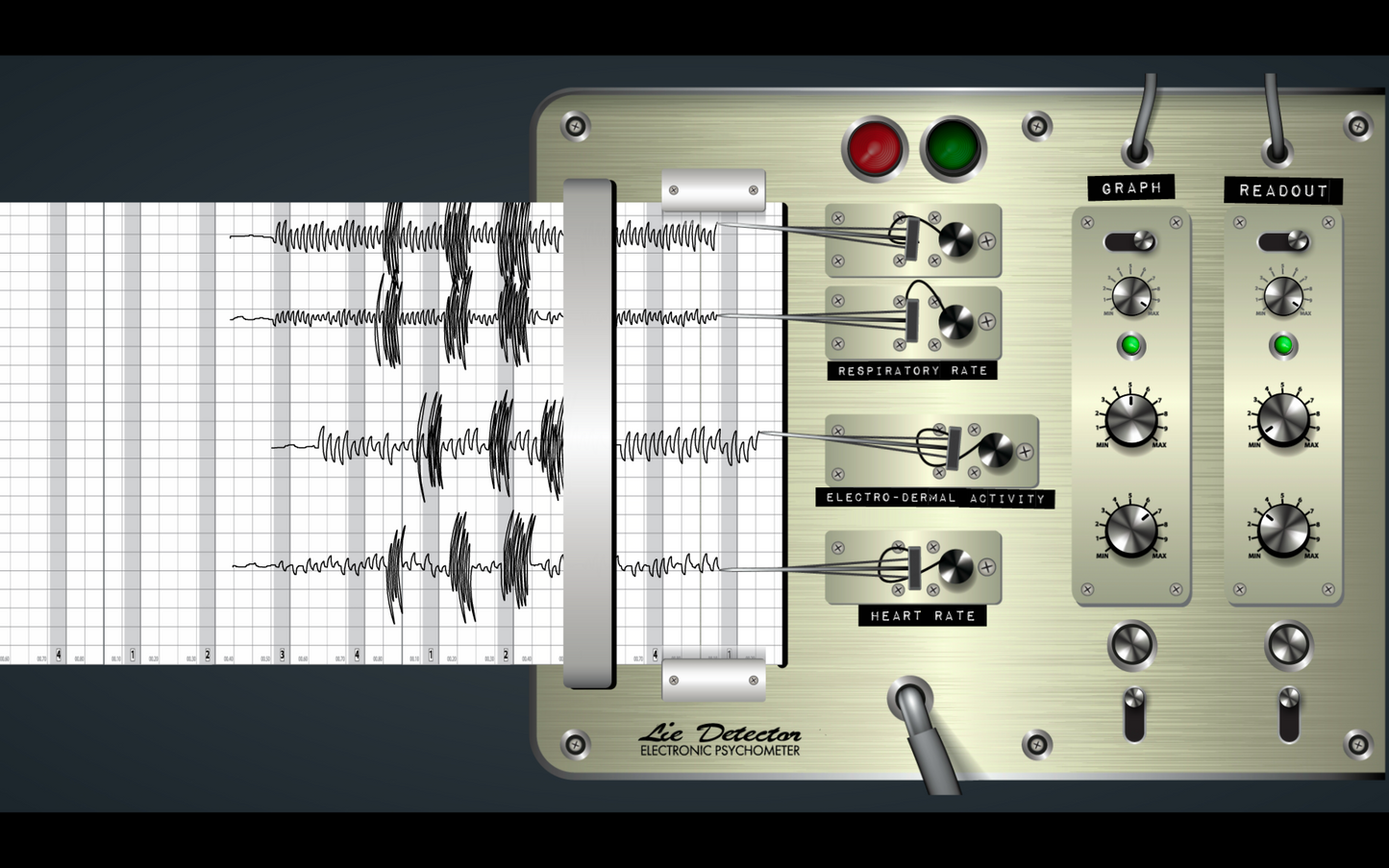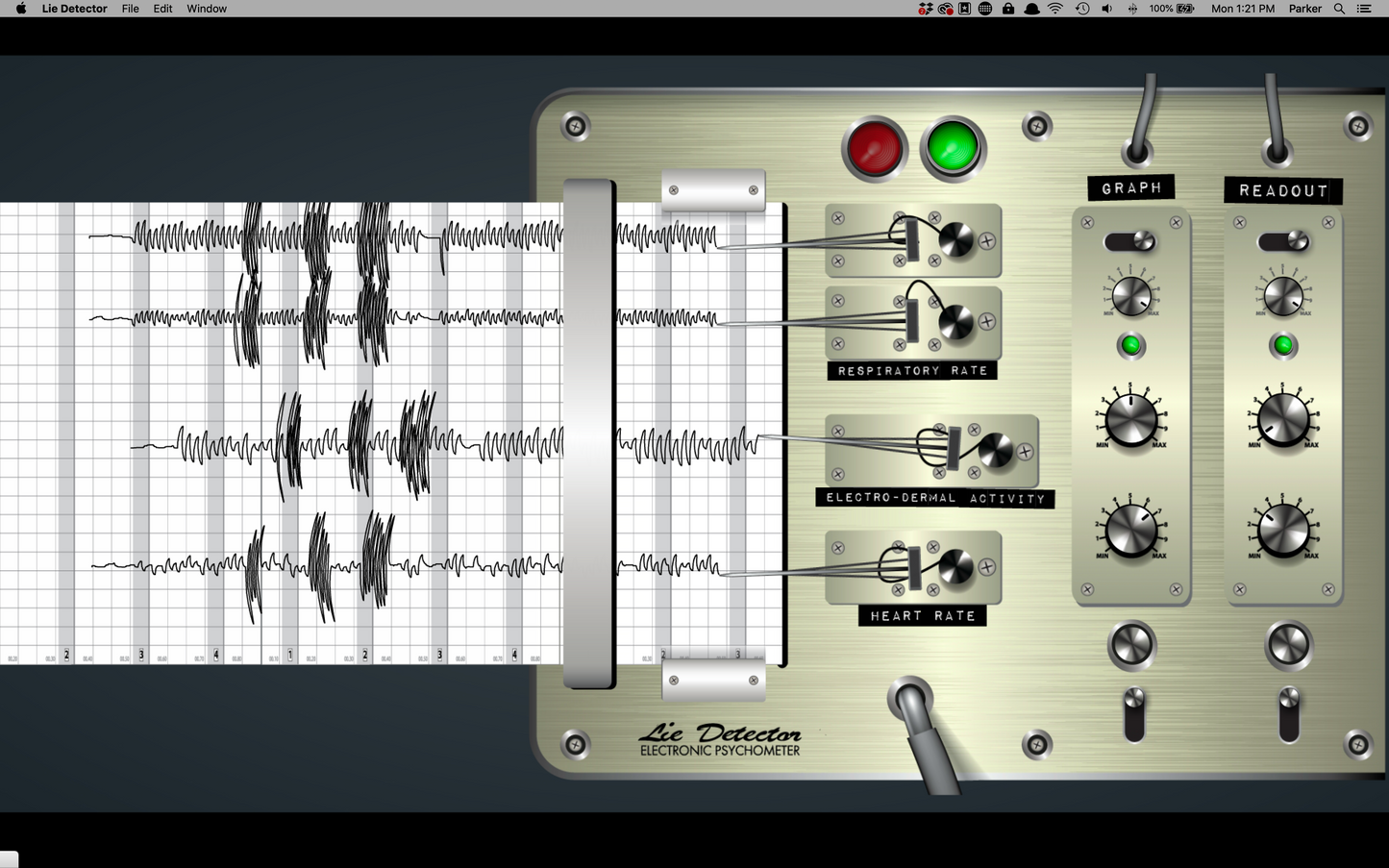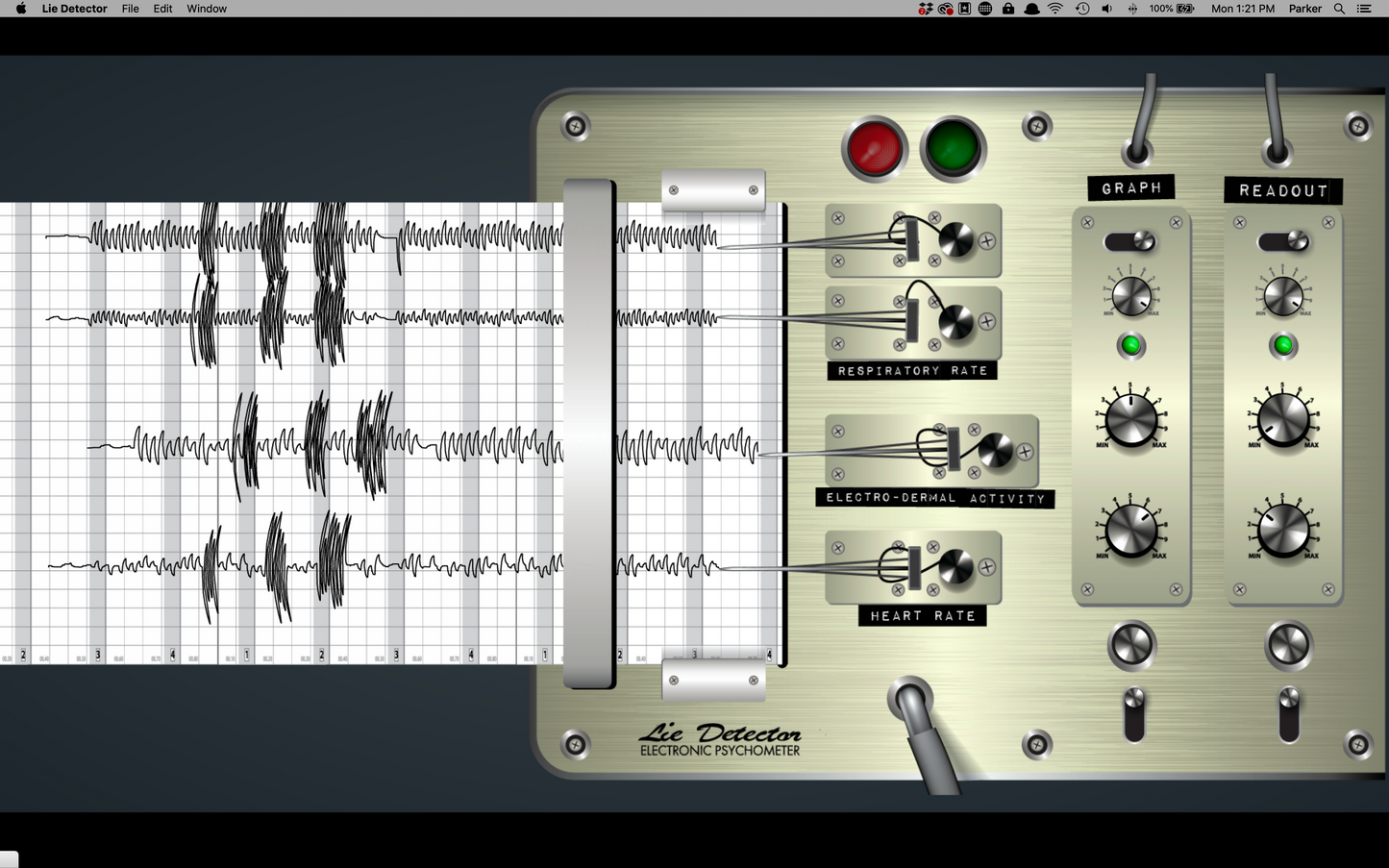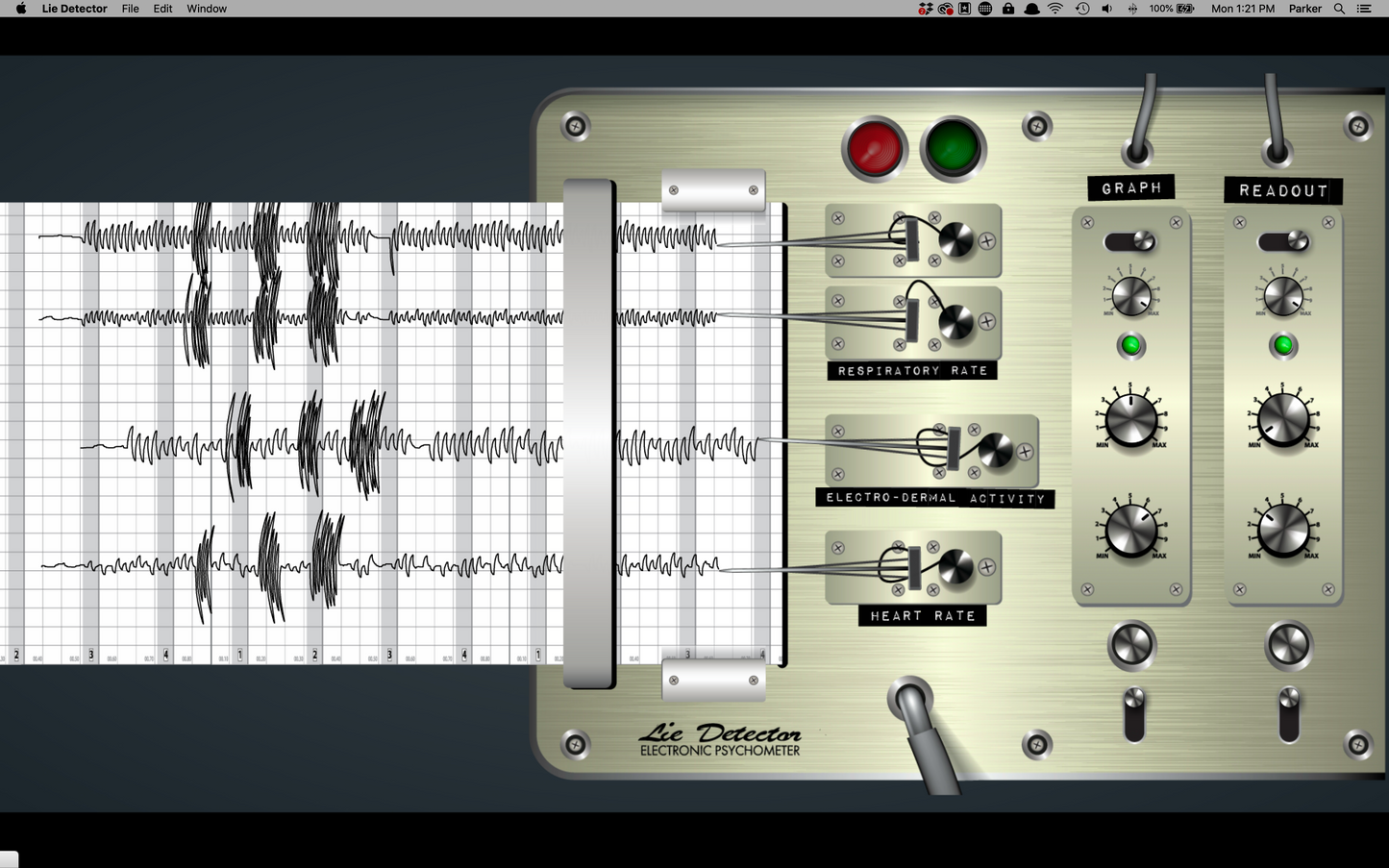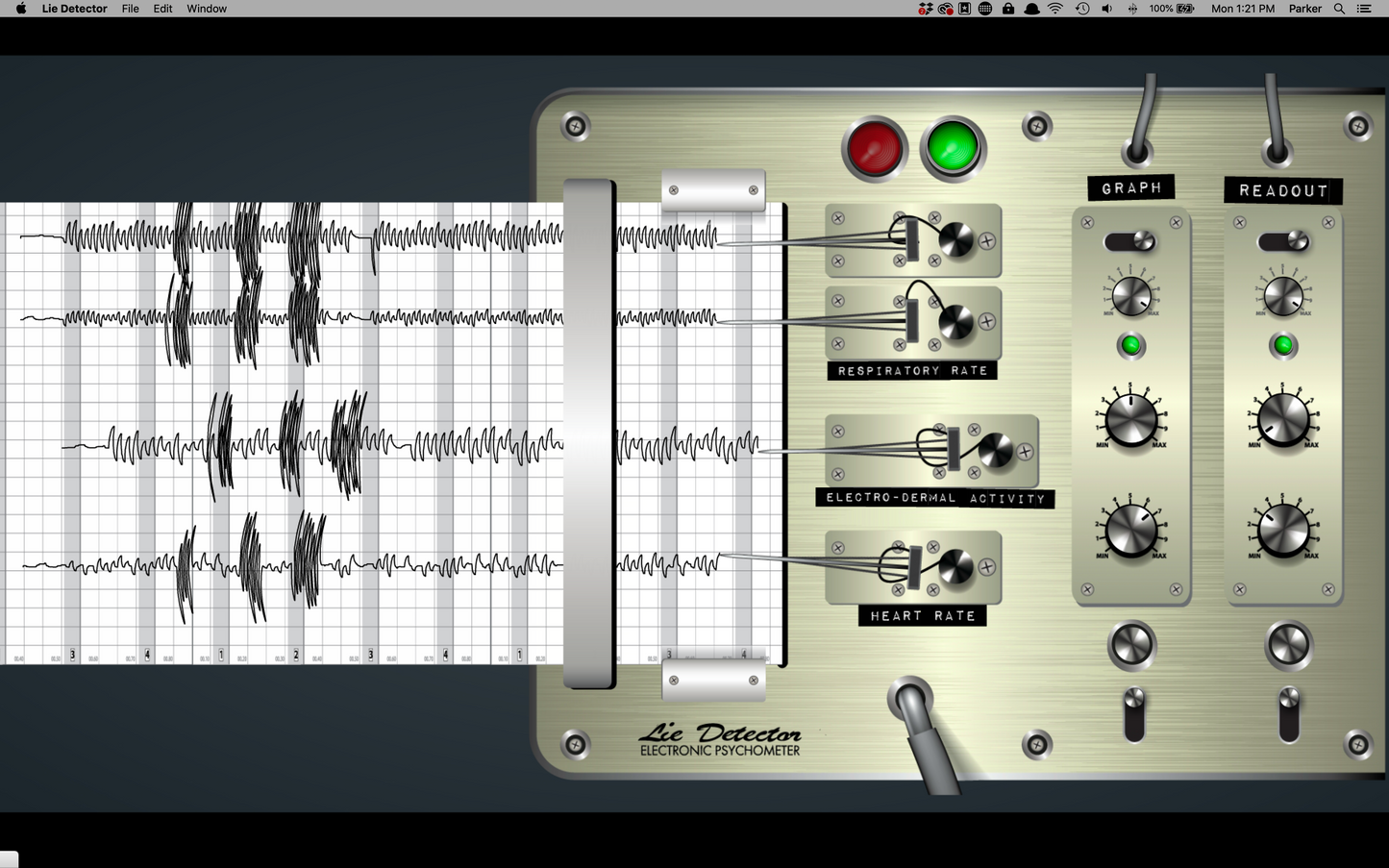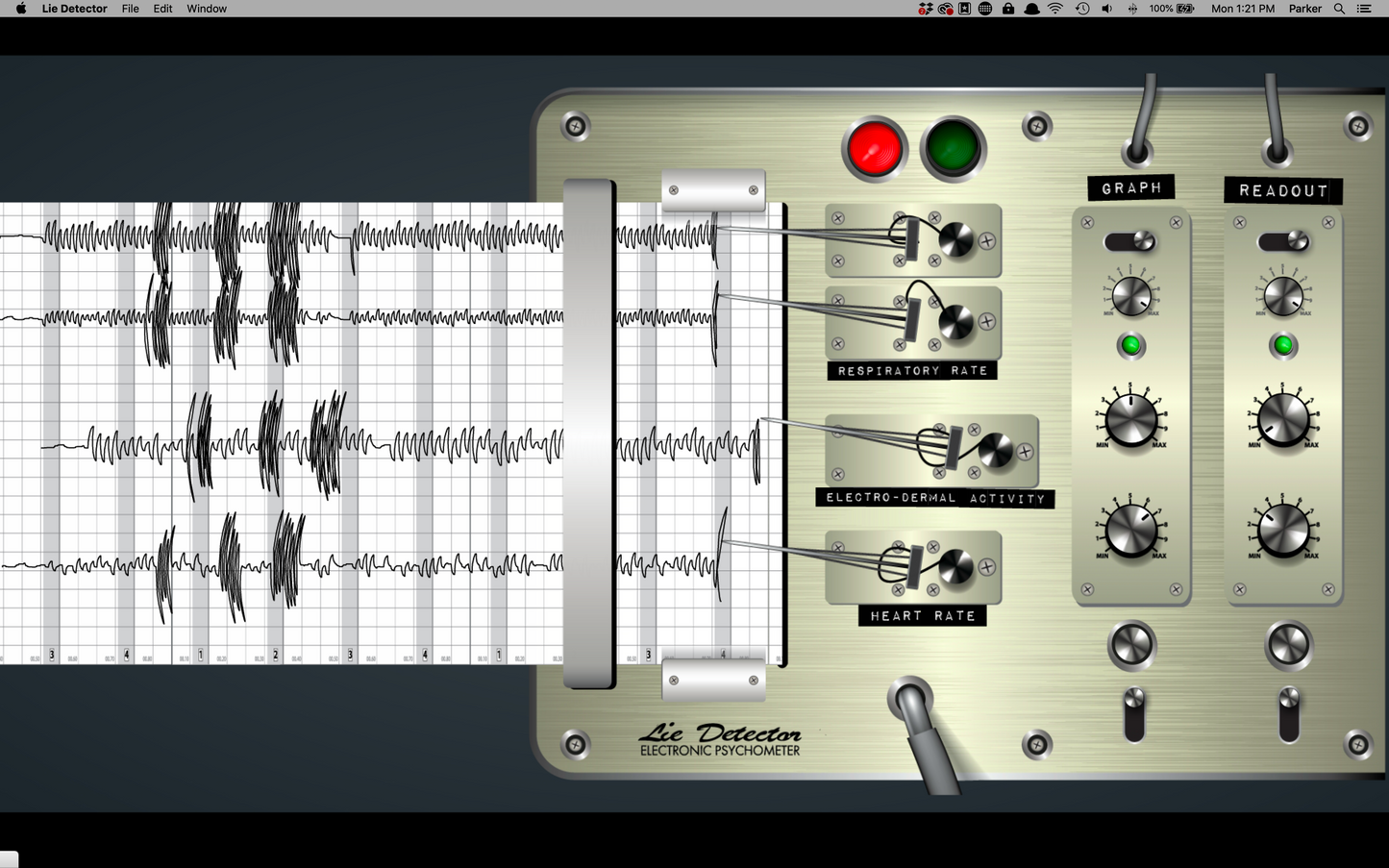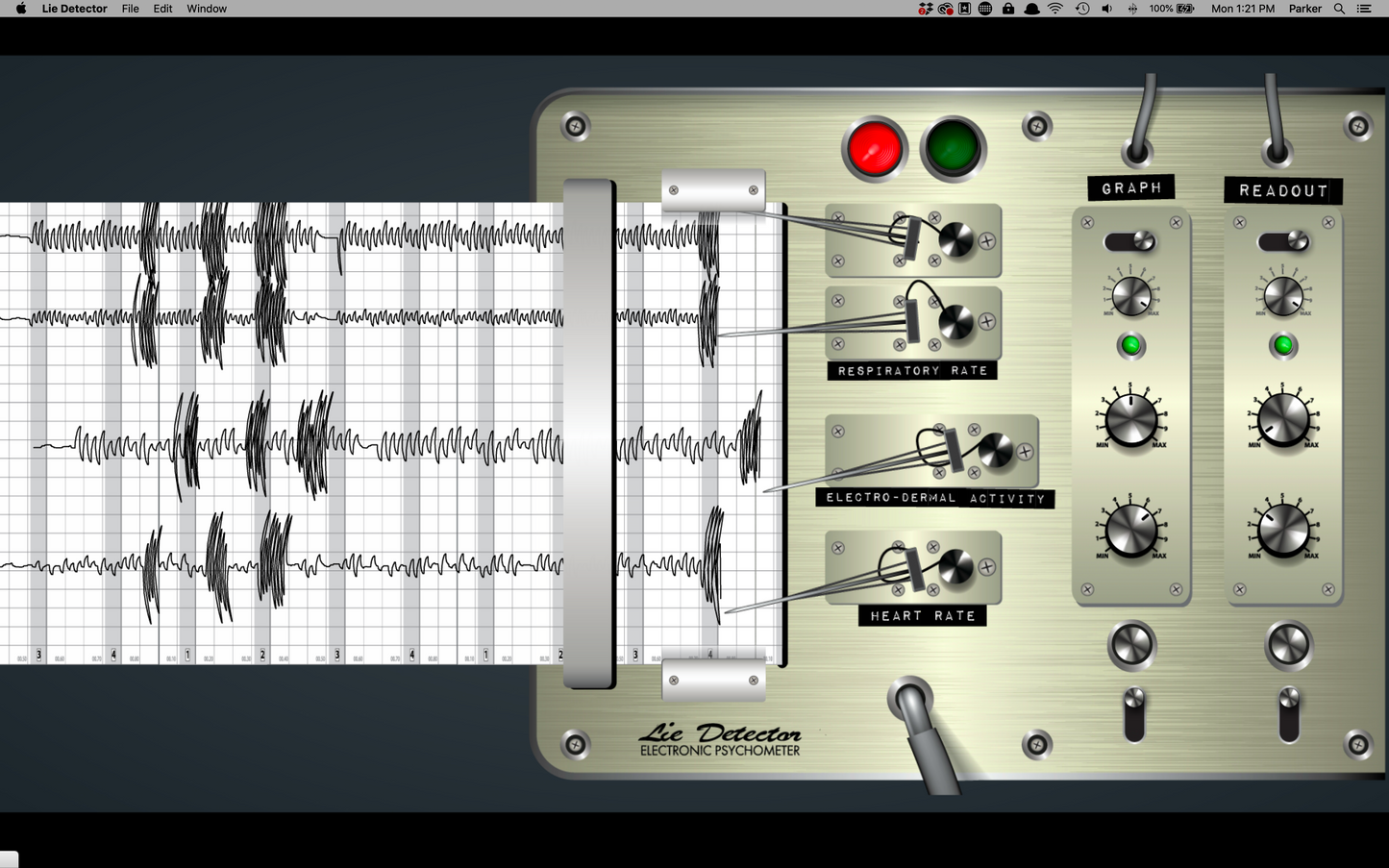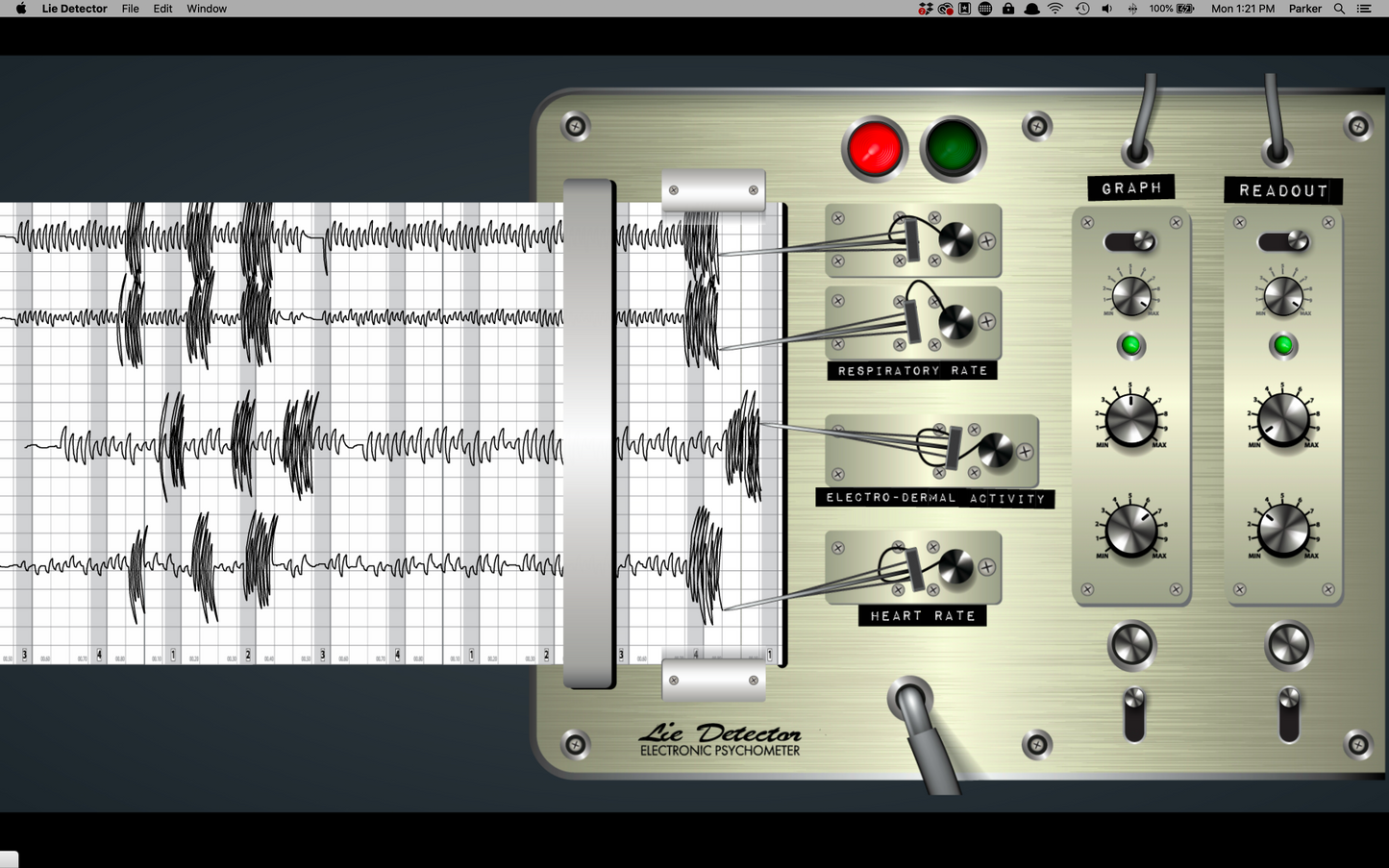 How to play
To turn on the Lie Detector, toggle the switch just under the label, "Graph". This will turn on the rollers that move the paper.
To turn on the needles as if they were reading the person's heart rate, breathing, etc, toggle the switch just below the "Readout" label.
The two knobs directly below those two switches control the volume levels for that part of the machine. The knob directly below the on/off light in the graph panel controls the speed of the paper. It's best to keep it at its default.
The two buttons just below the graph and readout panels will reset the knobs above them. The rest of the switches and knobs on the machine are just for show.
You can either use the arrow keys on your keyboard, or the buttons in the dashboard to set off the buzzers. The lie detector also works with a specific presentation remote that looks like a pen. That way you can act like you're writing in their permanent record while asking questions! Click here to see the remote on Amazon.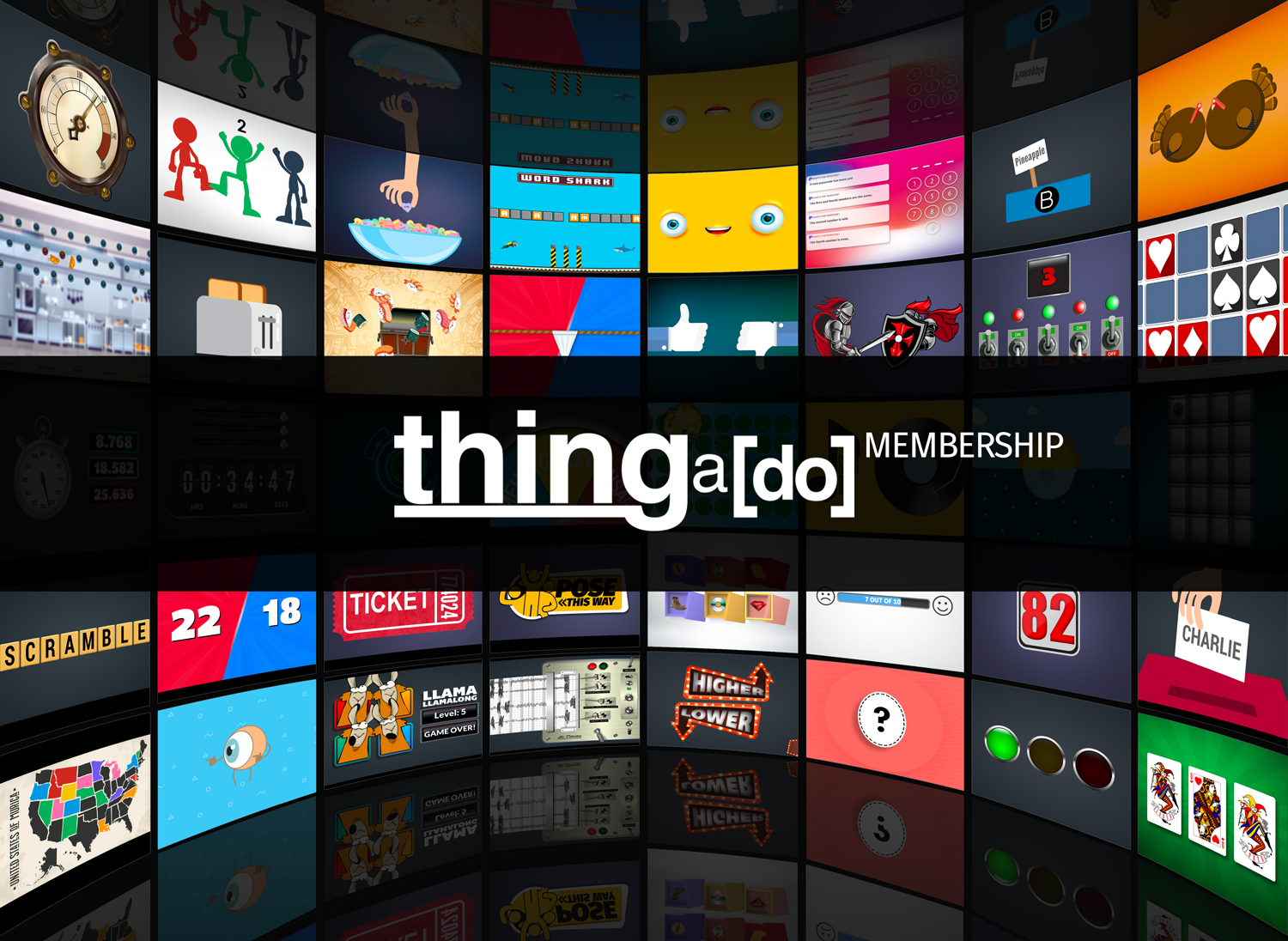 Unlock the fun!
Did your trial expire? Become a Thingado member and gain full access to all of our game!
Become a Member
Free trial!

If this is your first time using Thingado, just download and install any of our games. When you open your first game, it will ask you to create an account with your email address. Once you do that, you'll have 30 days to use any and all of our games on that computer!

Free trial expired?

No worries! Once your free trial expires, any game you try to launch will pop up with a message letting you konw that you'll need to become a member. Memberships are only $9.99 a month, or $99 for the full year! Click here for more details.