A fun take on the classic "Simon®" game but with llamas! It's simple to start and difficult to keep going. Also, did we mention it's a no-prep game and becomes more fun the more you play?
 
Llama Llamalong is the most fun to play when your group has a weekly Llama Llamalong Champion. Each week, bring a student up to beat the highest score. If they do it, they become the new champ until someone beats their score.
Download for Mac
Download for PC
Share
View full details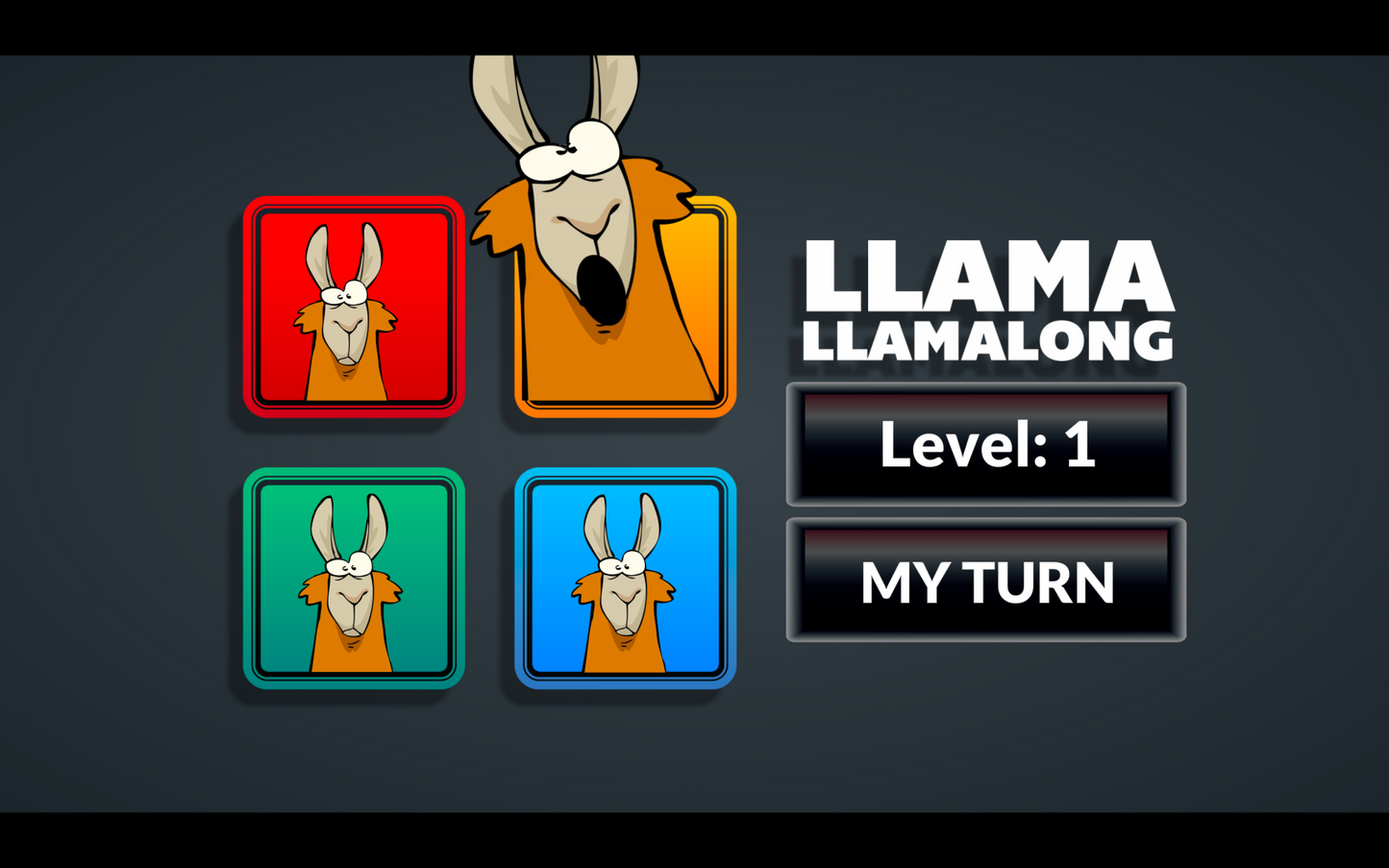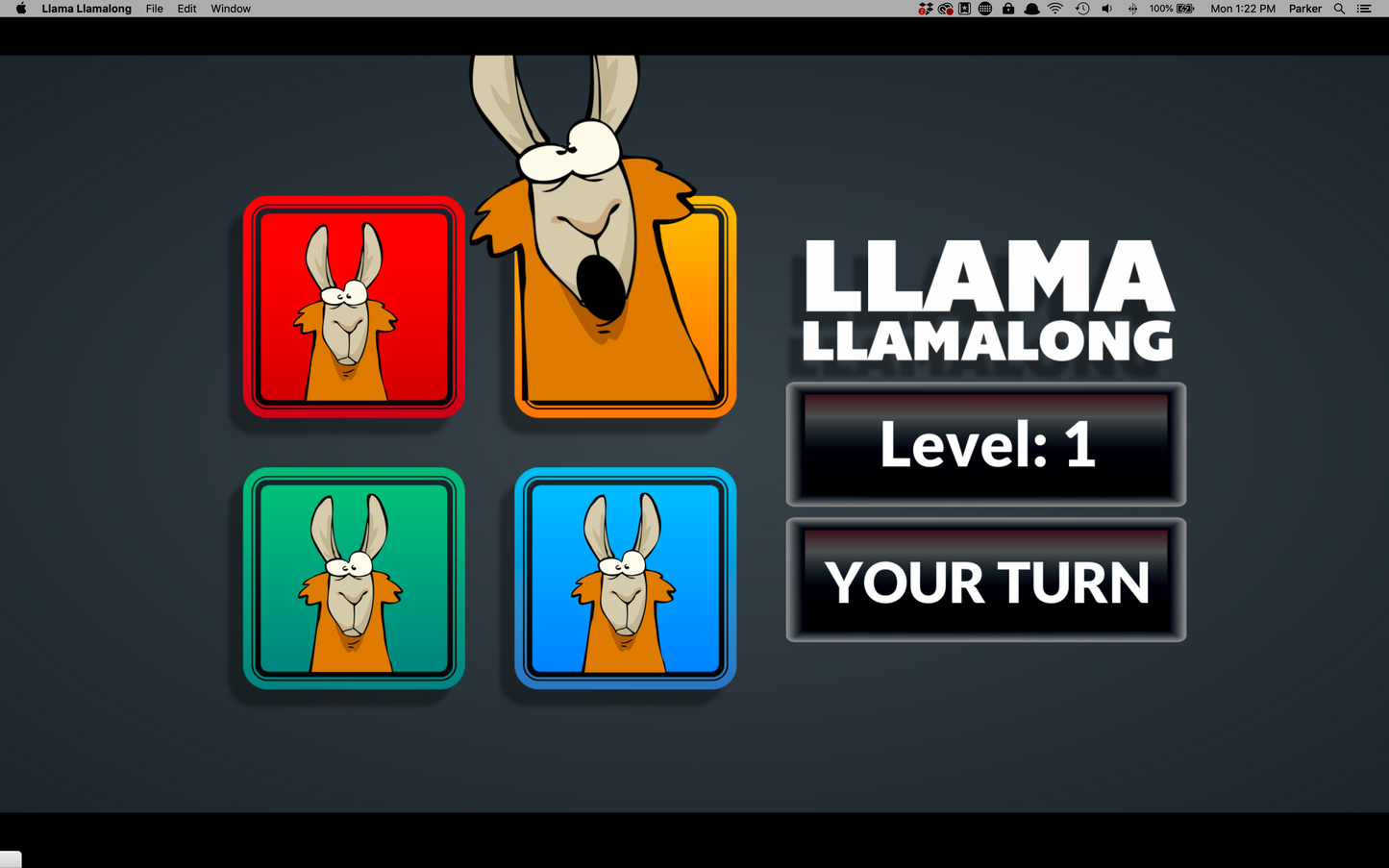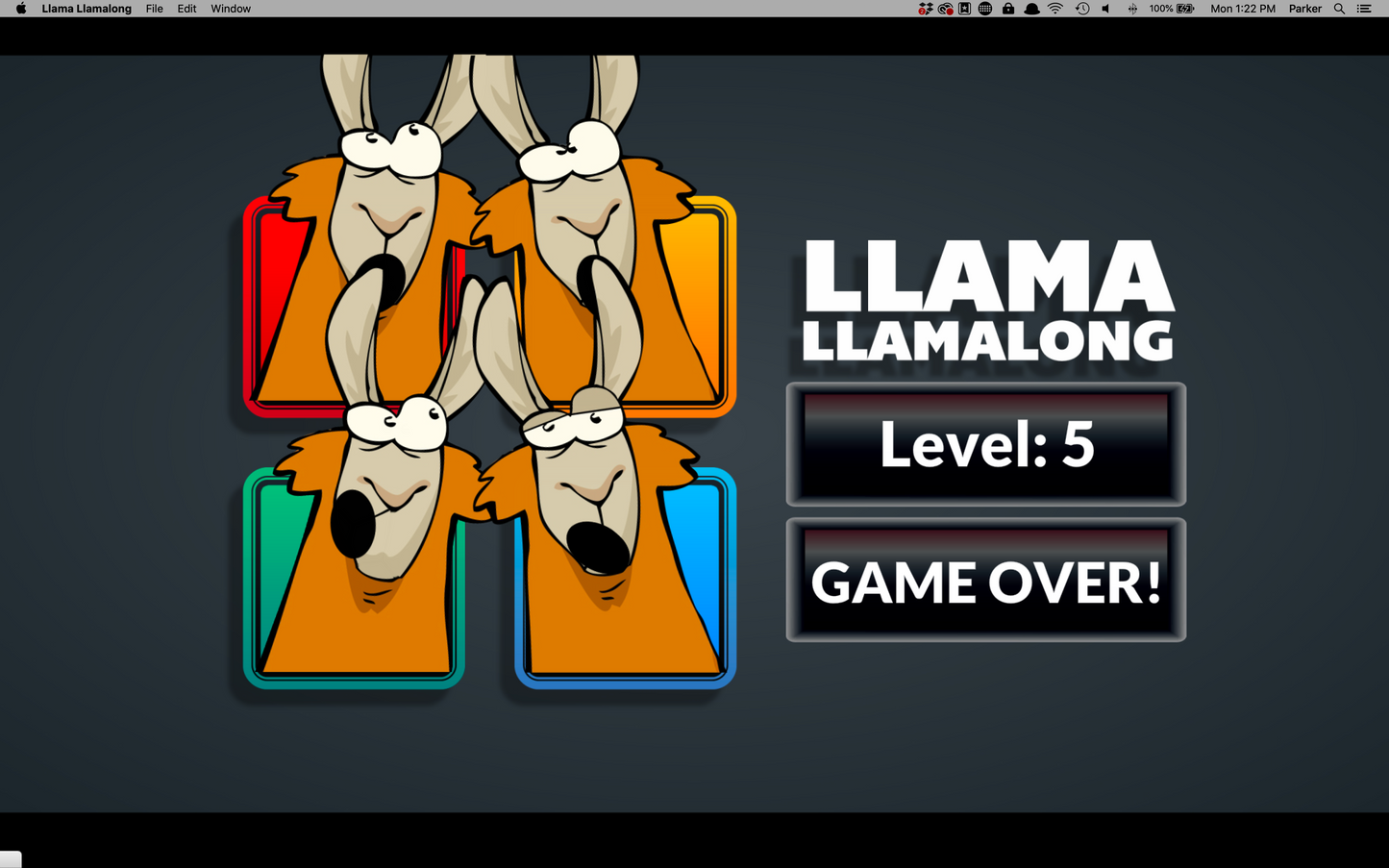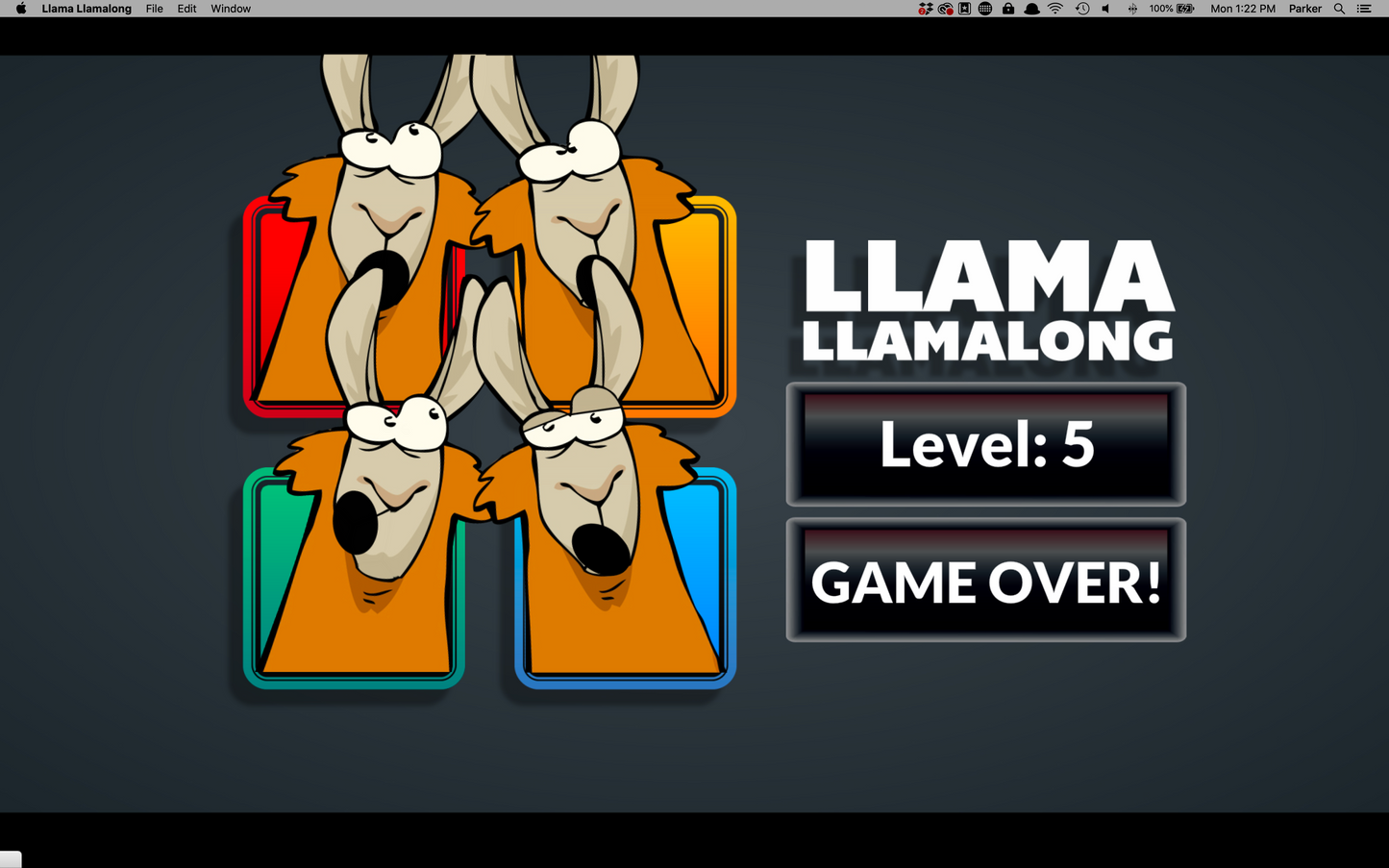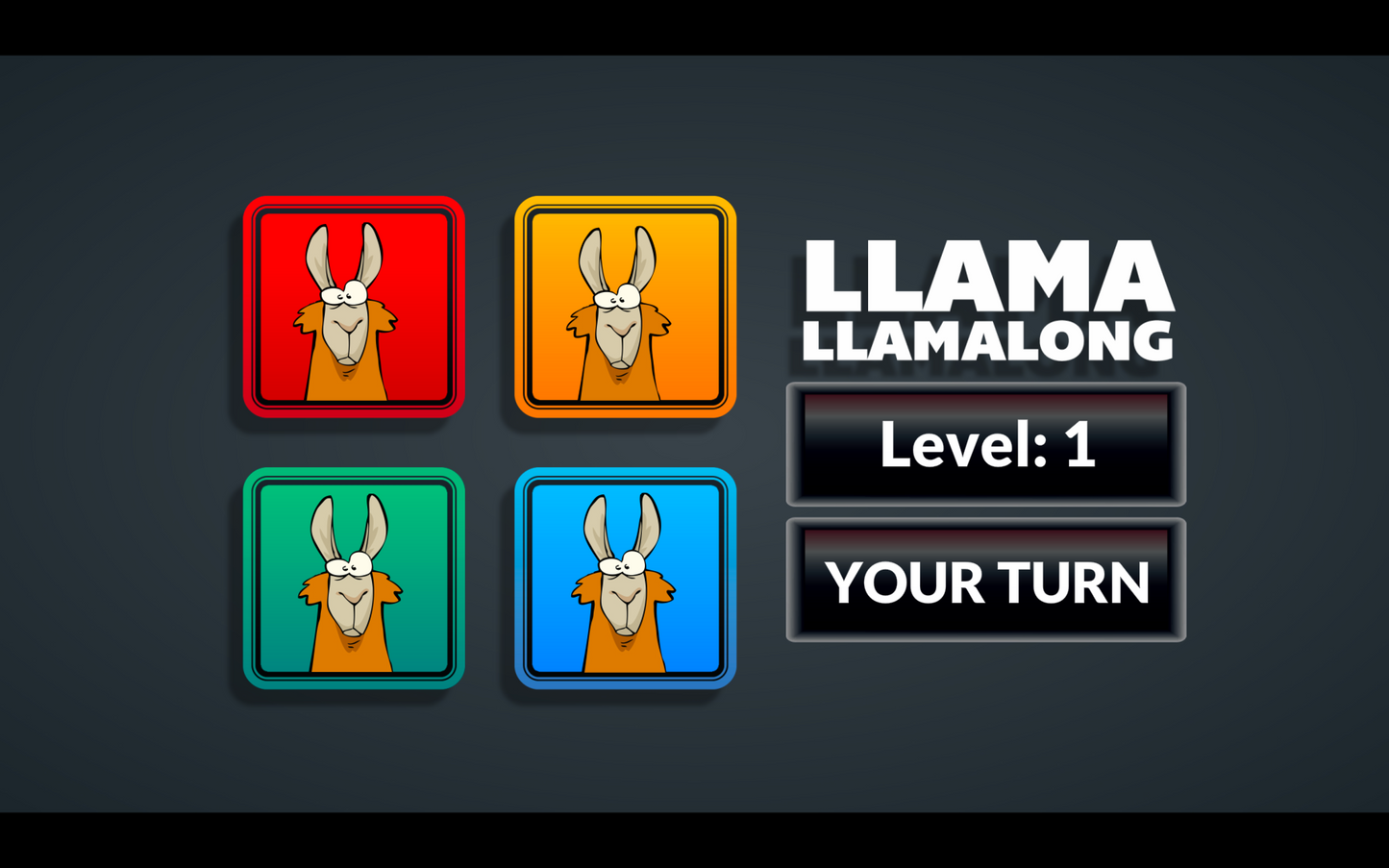 How to play
Invite a student up to the stage. Instruct your contestant to memorize the pattern of the elf-llamas bleating their beautiful elf-llama music. Every level adds another llama to the sequence. If they mess up, it's game over!
Llama Llamalong uses the 1-4 keys on the keyboard to make a llama sing. Bringing a Bluetooth keyboard on stage works great. If you're using a MakeyMakey, the arrow keys work as well!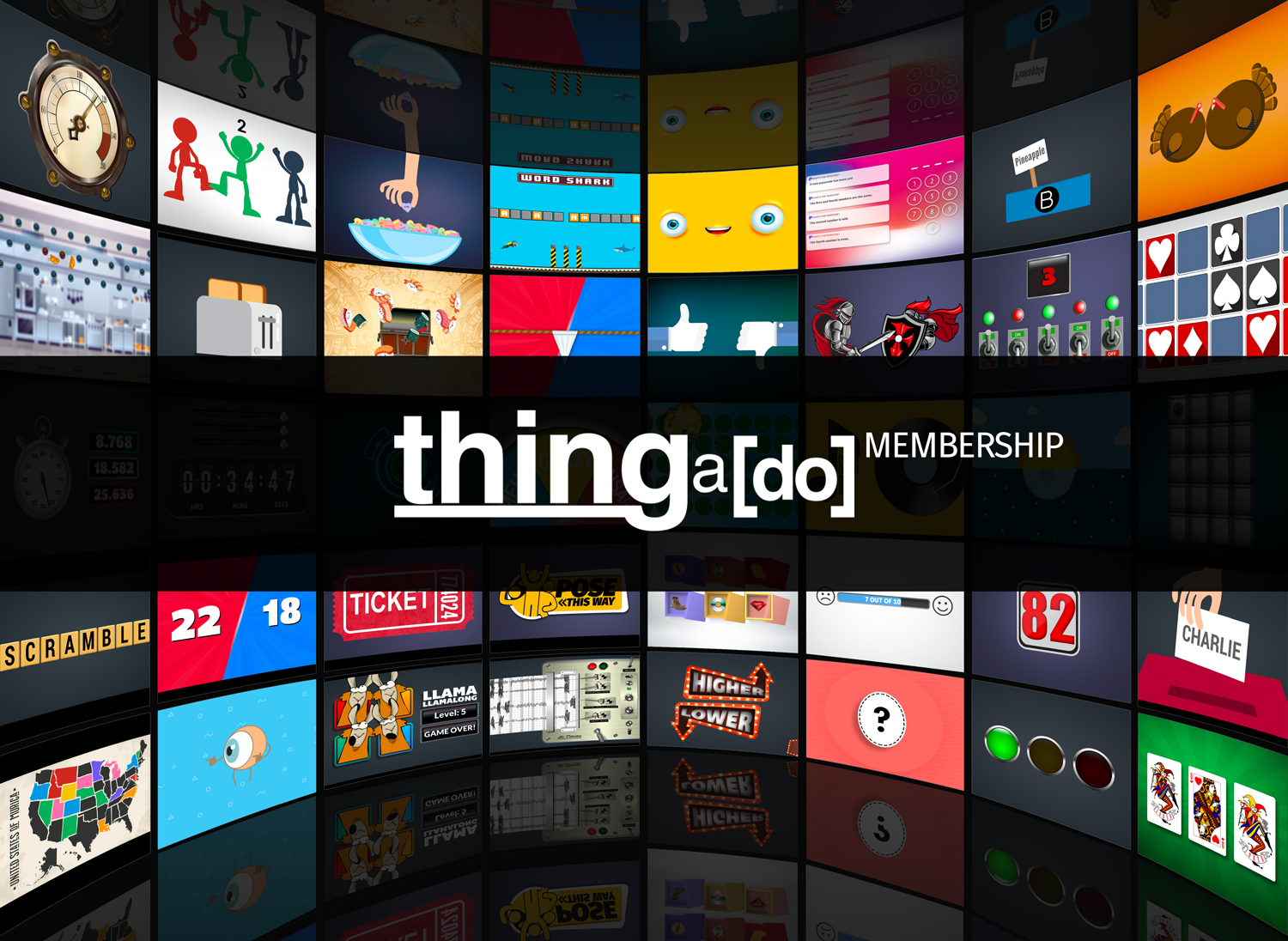 Unlock the fun!
Did your trial expire? Become a Thingado member and gain full access to all of our game!
Become a Member
Free trial!

If this is your first time using Thingado, just download and install any of our games. When you open your first game, it will ask you to create an account with your email address. Once you do that, you'll have 30 days to use any and all of our games on that computer!

Free trial expired?

No worries! Once your free trial expires, any game you try to launch will pop up with a message letting you konw that you'll need to become a member. Memberships are only $9.99 a month, or $99 for the full year! Click here for more details.