Great for splitting the group into two teams and having them collaborate and have fun together in a fast-paced back-and-forth thinking game.
Students take turns calling out items in a given category without repeating the same first letter. Each time an item is called out, you just enter its first letter on your keyboard and it's taken off the board. If that letter is entered again, you'll hear a buzz and that student is out!
Download for Mac
Download for PC
Share
View full details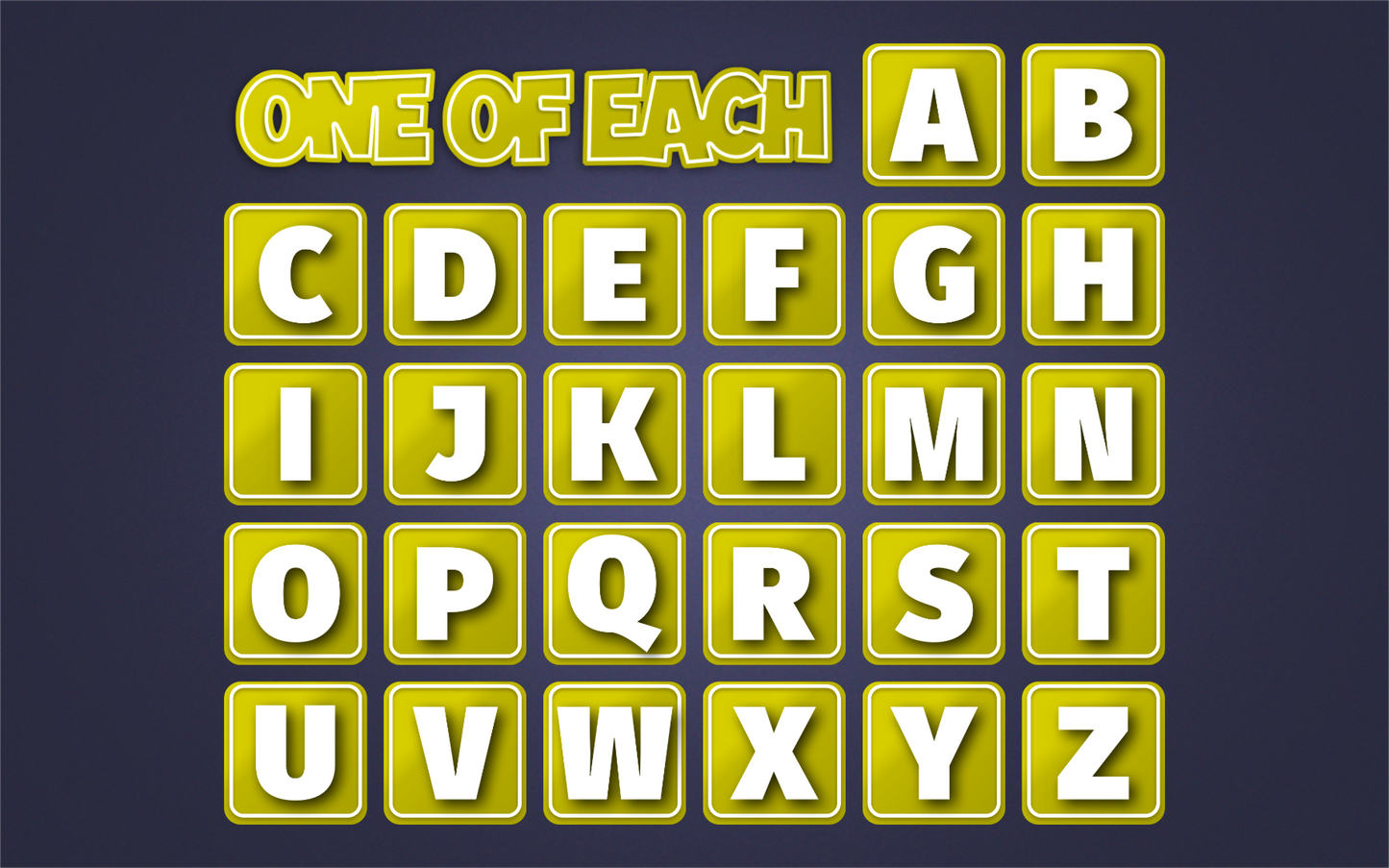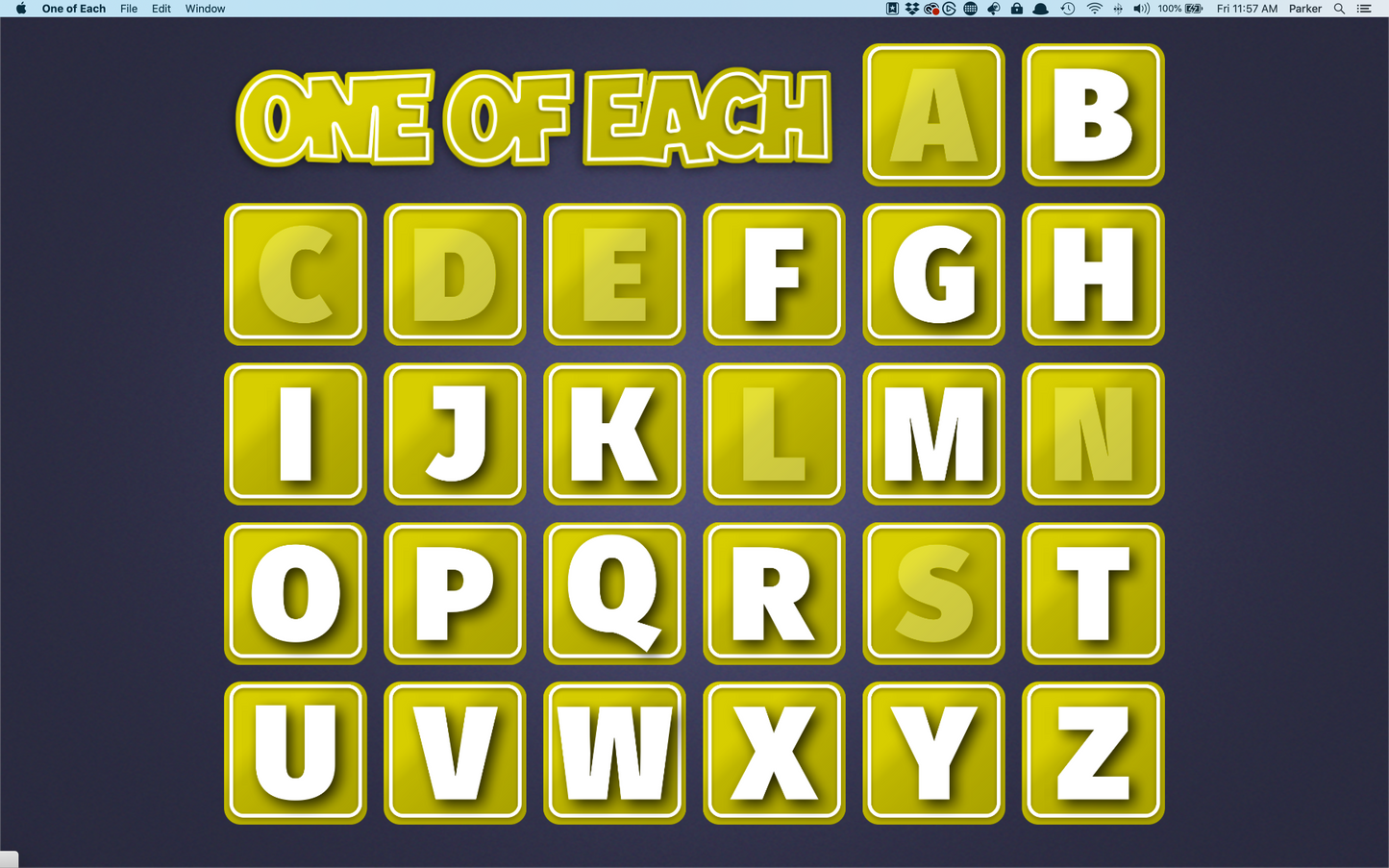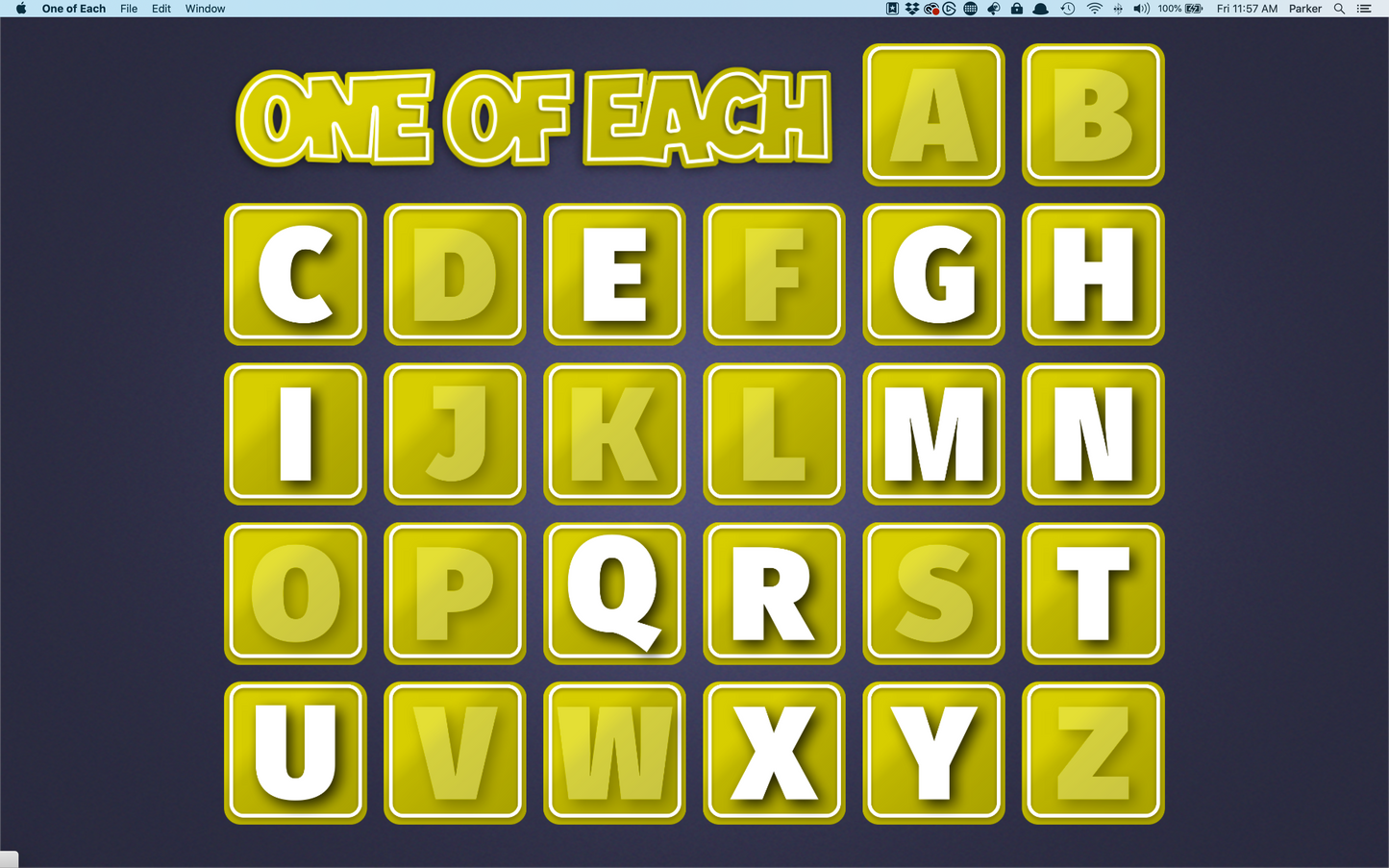 How to play
—The Setup
Prepare a list of categories for each round. We played this recently and used: Superheroes, restaurants, candy, countries, bands, stuff you'd use to make a pizza, and animals at a zoo.
—The Gameplay
-- Launch the game and display it on your screen --
Have two students stand in the middle of the stage/room and make sure they can see the screen. Have your other students (who want to play) line up on each side so that once someone is out, the next in line and quickly jump in.
Explain that they will be given a category and they will have go to back and forth naming items in that category. The catch is they have 3 seconds to name an item and they can't name an item that starts with a letter that has already been used. Once someone is out, the next person in their line has to run up and play immediately.
Make it clear who is going first. Now announce the first category: "The first category is superheroes! Go!"
The person running the computer taps the spacebar which makes a beep. The 4th tap is a buzz. They just have to separate each spacebar tab by about a second. This isn't automated because it becomes difficult to manage when a student correctly says a letter, but the person on the computer isn't fast enough to enter it before the buzz. So we make it manual. This also helps if you have special needs students who might need more time in between beeps. That way you can slow it down if needed.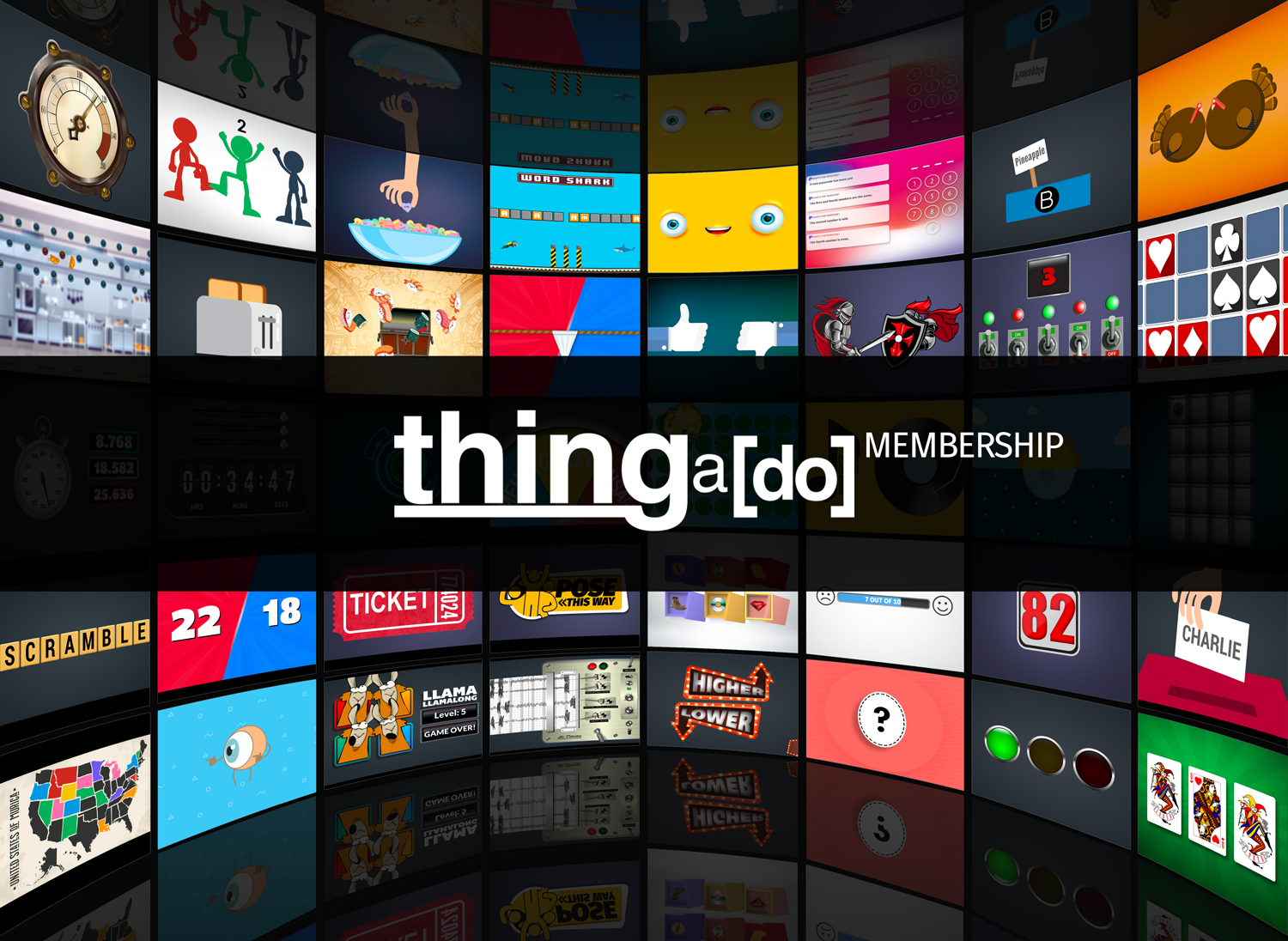 Unlock the fun!
Did your trial expire? Become a Thingado member and gain full access to all of our game!
Become a Member
Free trial!

If this is your first time using Thingado, just download and install any of our games. When you open your first game, it will ask you to create an account with your email address. Once you do that, you'll have 30 days to use any and all of our games on that computer!

Free trial expired?

No worries! Once your free trial expires, any game you try to launch will pop up with a message letting you konw that you'll need to become a member. Memberships are only $9.99 a month, or $99 for the full year! Click here for more details.