A quick and fun way to hand out tasks and assignments to individual students. 
All you need to do is add pictures into the settings and the game will take care of the rest! You can have it randomly select a box, or you can have a student pick the one they want to open. What's inside? You decide! You can add as many items as you'd like and the app will update the number of boxes on the screen!
Download for Mac
Download for PC
Share
View full details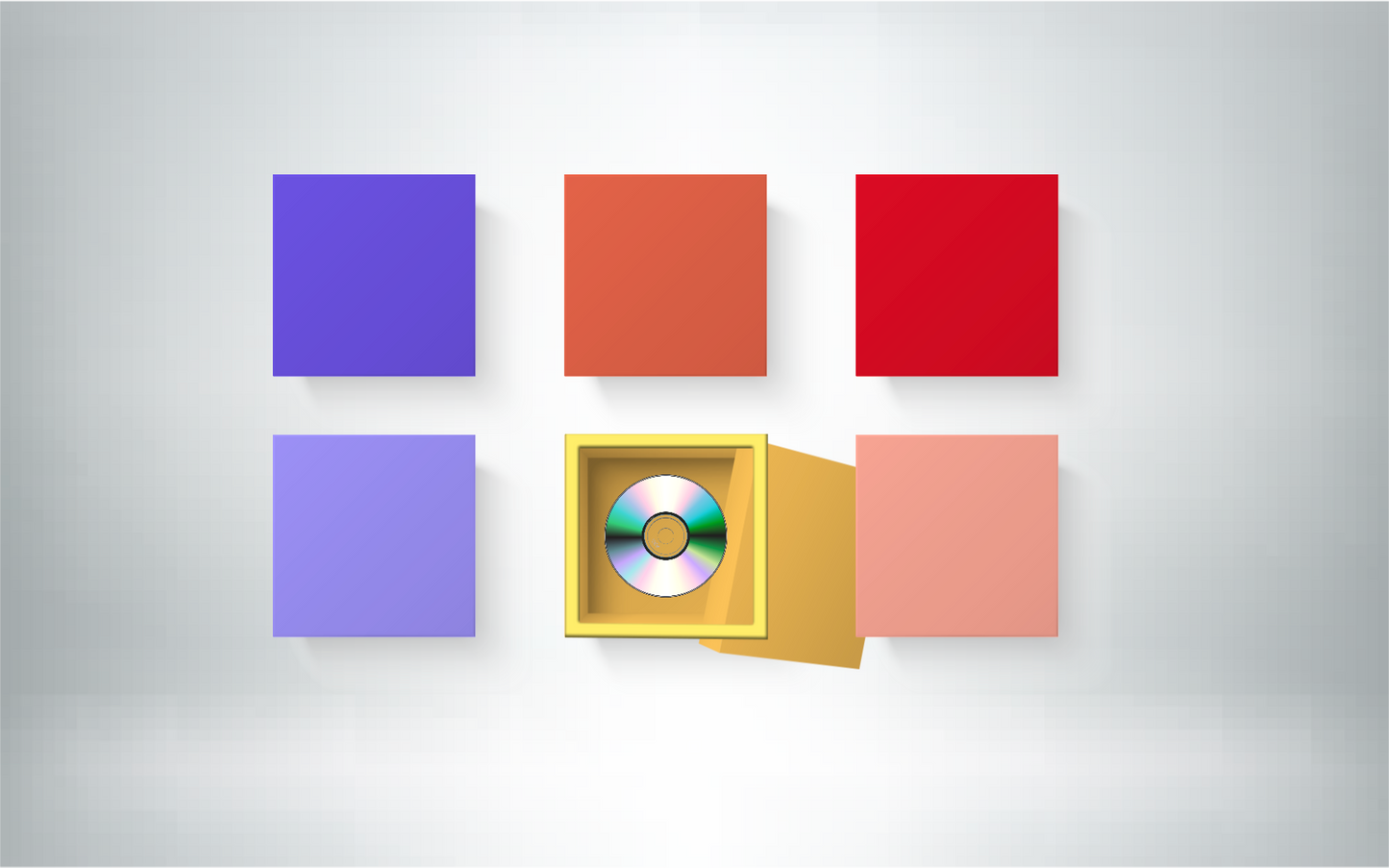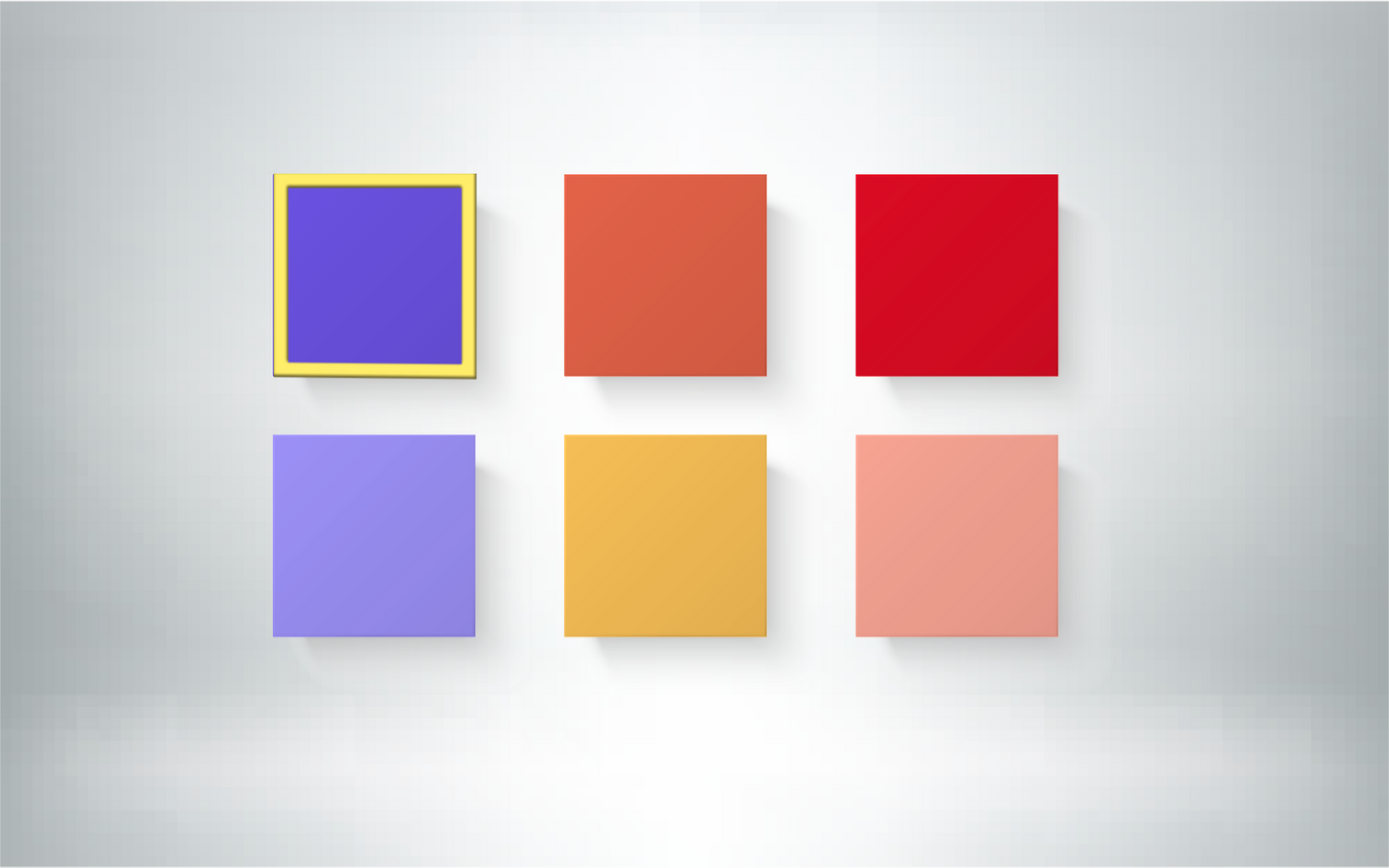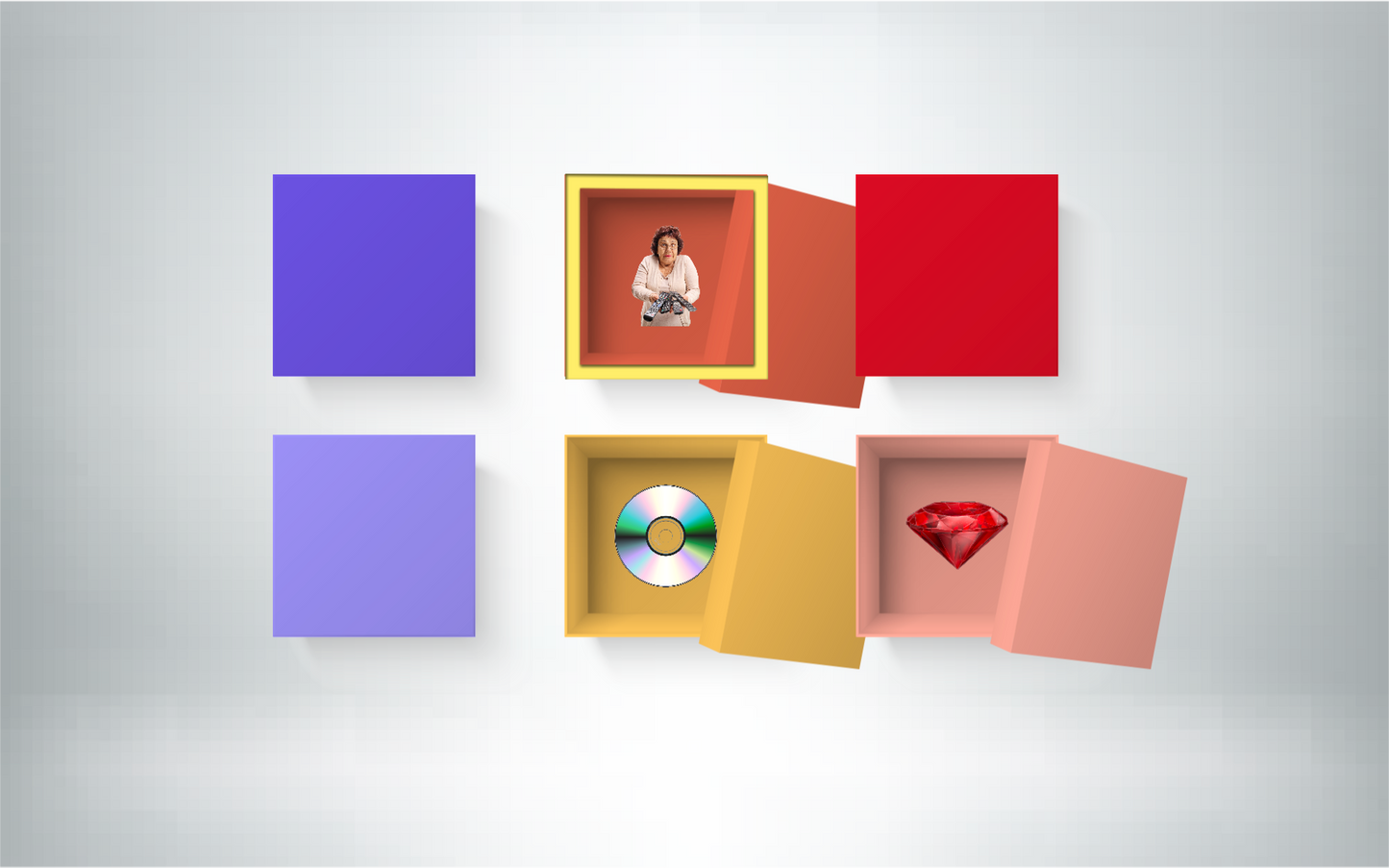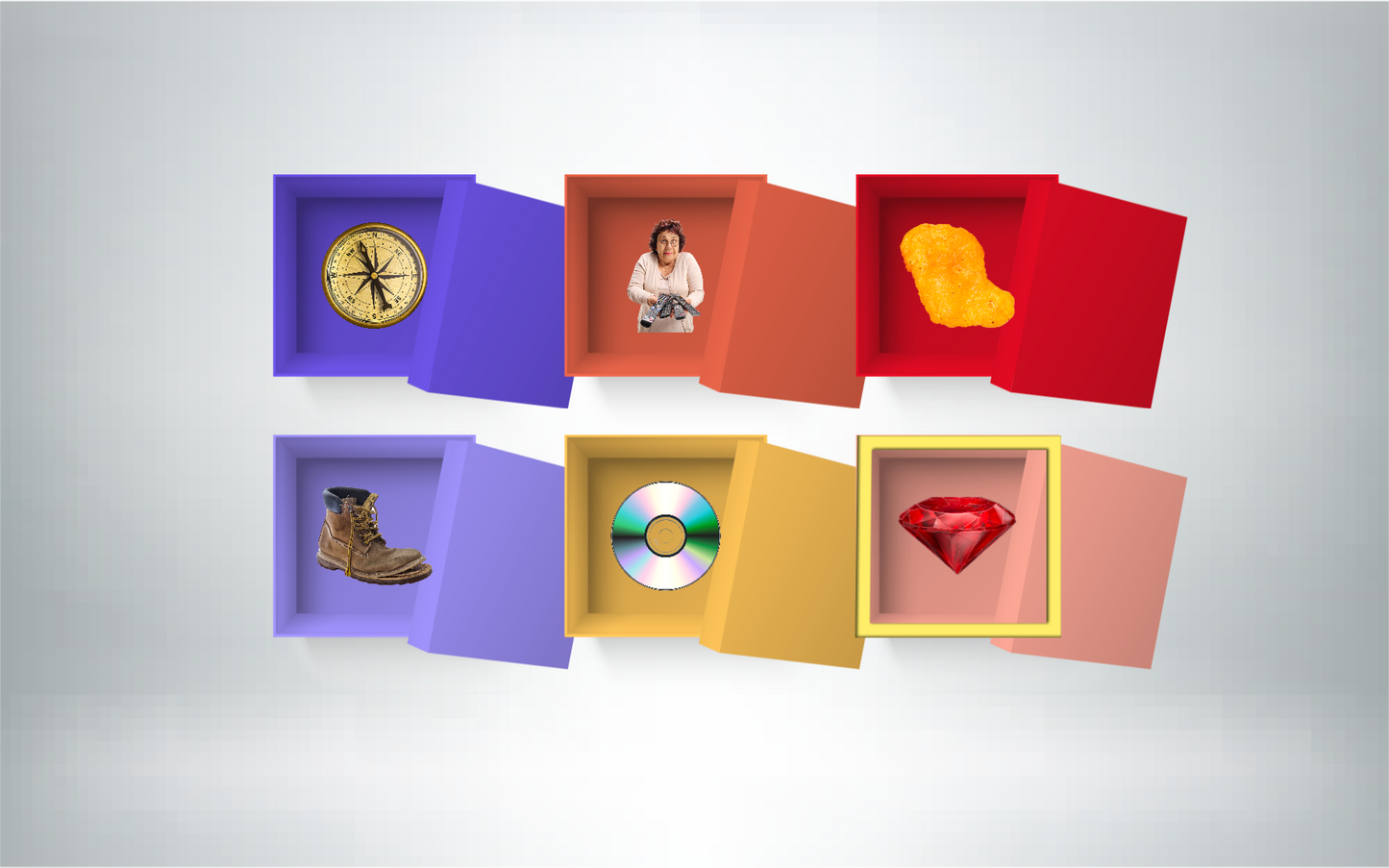 How to play
— THE SETUP—
Before you can play this game, you're going to need to add some pictures. The best thing to do it is to figure out what your prizes are going to be and Google image search, ""prize name png". So if you want to give away a Snicker's bar as a prize, you'd just search, "snickers png".
Find an image without a background and save it to a folder on your computer. I keep a folder called, "prizes" on my desktop, but you can call it whatever, and store it wherever, you want. If you're going to have the same prize appear in more than one box, you only need one picture of it.
Once you've gathered your prize images, open the game and wait for the dashboard to load. Once it's ready, click on the, "Add Prize" button in the settings. If you click the first image, hold shift, and click the last image, it will select every image in between. That way you can add multiple images at once.
Don't worry about the order of the images because they'll be shuffled in the game. If you want to add another box with an image that is already being used, just click the, "Add Image" button and add it again! I've found that a max of 15 boxes usually works best. Any more an the boxes get crammed on the screen to fit everything.
Make sure you click the "Save" button to save your changes!

—The Gameplay
-- Launch the game and display it on your screen --
The game is really simple. Just use the controls on the dashboard to cycle through and select a box to open. One fun way to play is make all but one box something like a fish. Then that remaining box has a really cool prize in it. Have your students go one by one selecting a box to open. If they get a fish, they're out!

NOTE: If you don't see anything when you launch the game it means that one or more of your images has a width or height that's way too big. Find that image and scale it down. Also, make sure the file name is .png!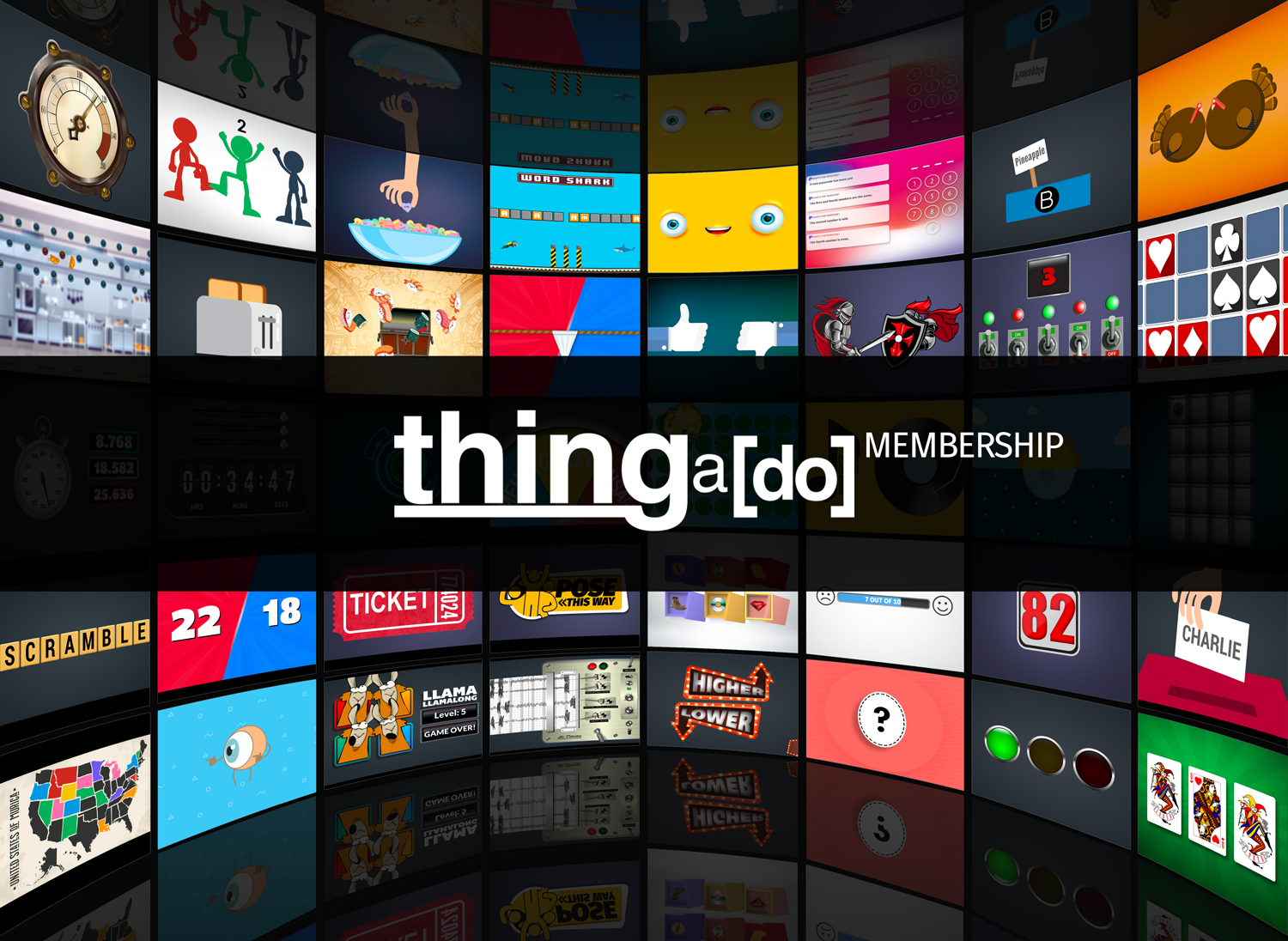 Unlock the fun!
Did your trial expire? Become a Thingado member and gain full access to all of our game!
Become a Member
Free trial!

If this is your first time using Thingado, just download and install any of our games. When you open your first game, it will ask you to create an account with your email address. Once you do that, you'll have 30 days to use any and all of our games on that computer!

Free trial expired?

No worries! Once your free trial expires, any game you try to launch will pop up with a message letting you konw that you'll need to become a member. Memberships are only $9.99 a month, or $99 for the full year! Click here for more details.