A classic game made for the whole group to play.
Rock, Paper, Scissors is exactly what it sounds like. It's a great game to play with all of your students. Just have everyone pick a hand, then let the app pick one at random... or force it to land on the hand that you want!
Download for Mac
Download for PC
Share
View full details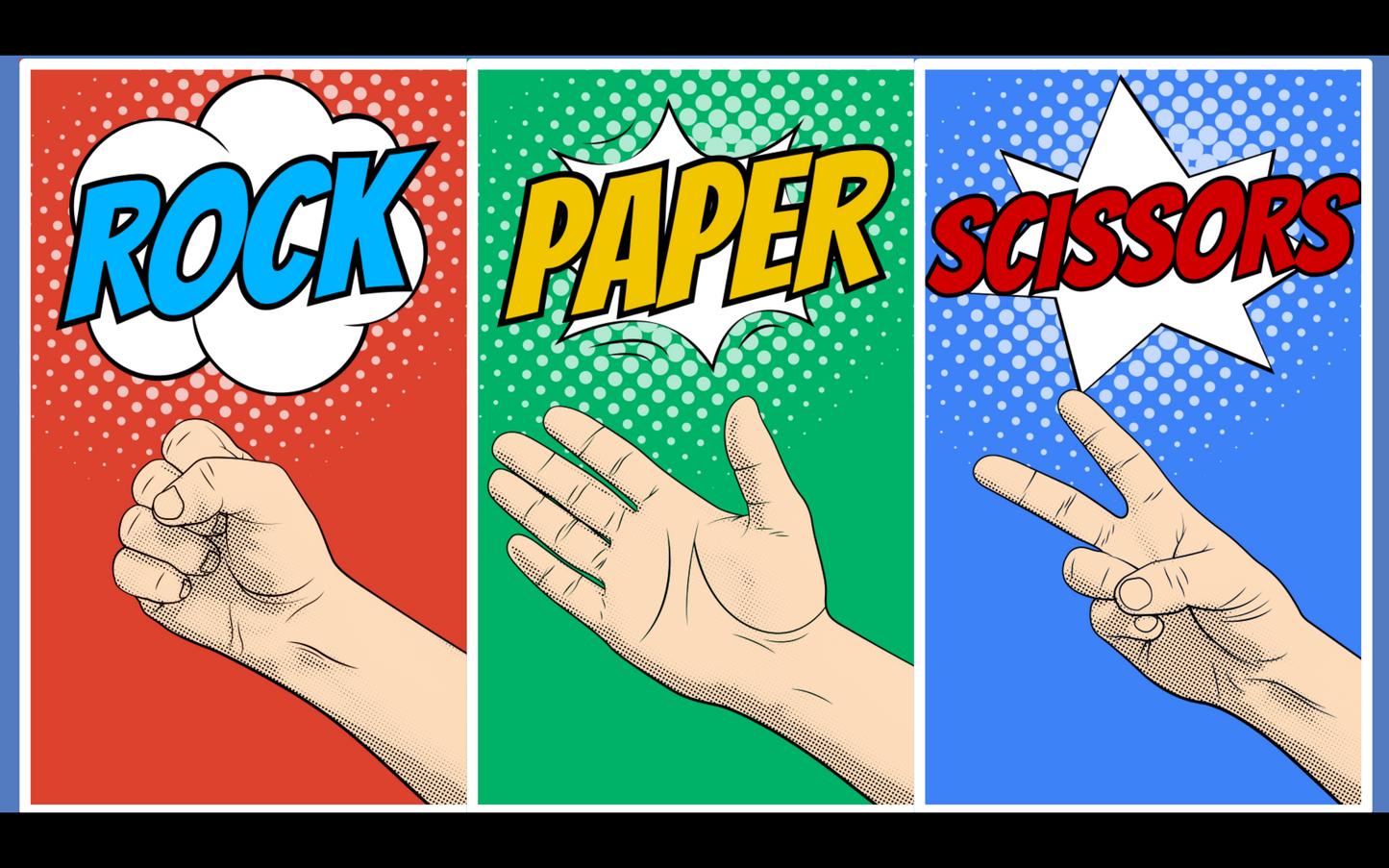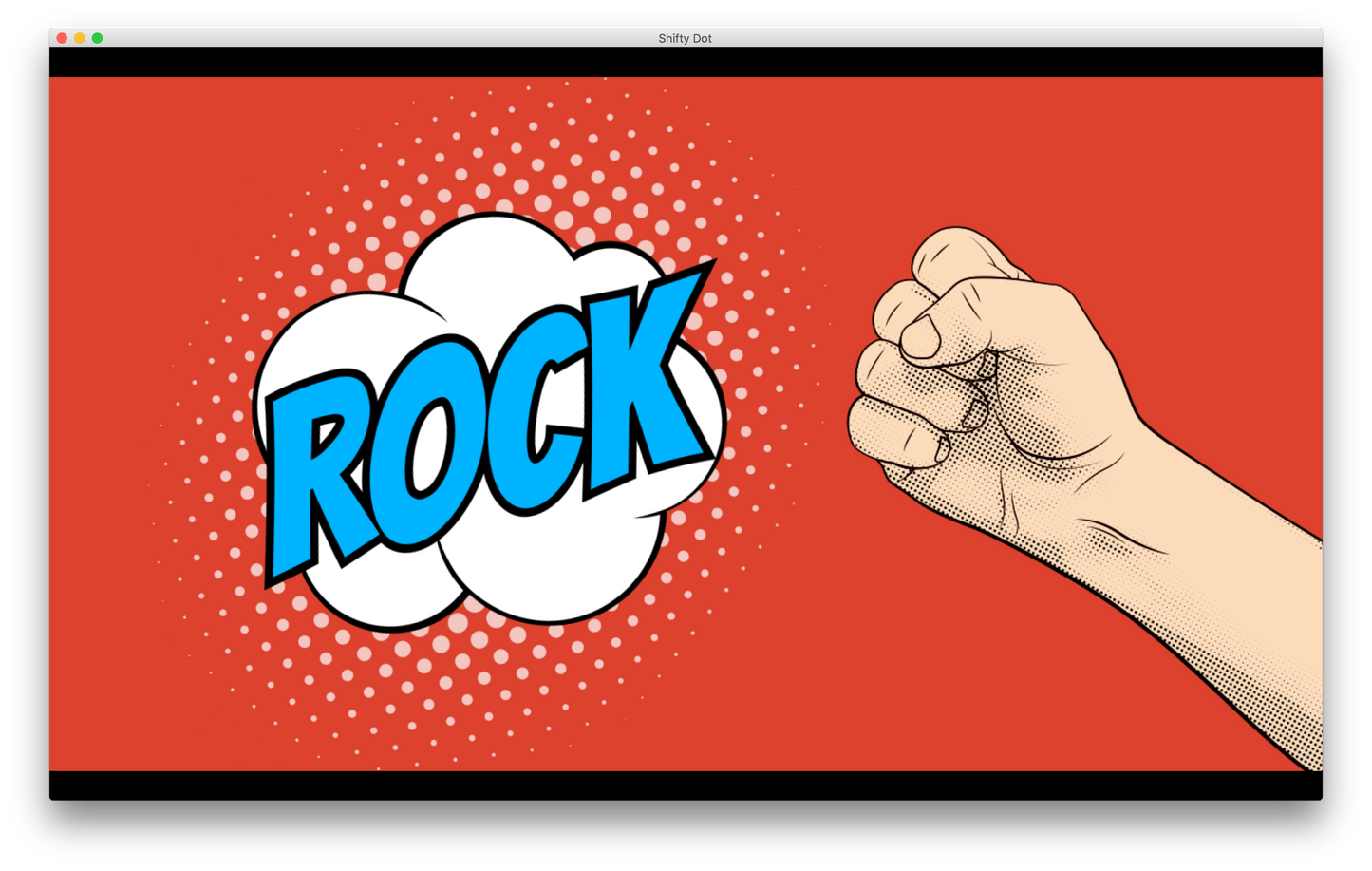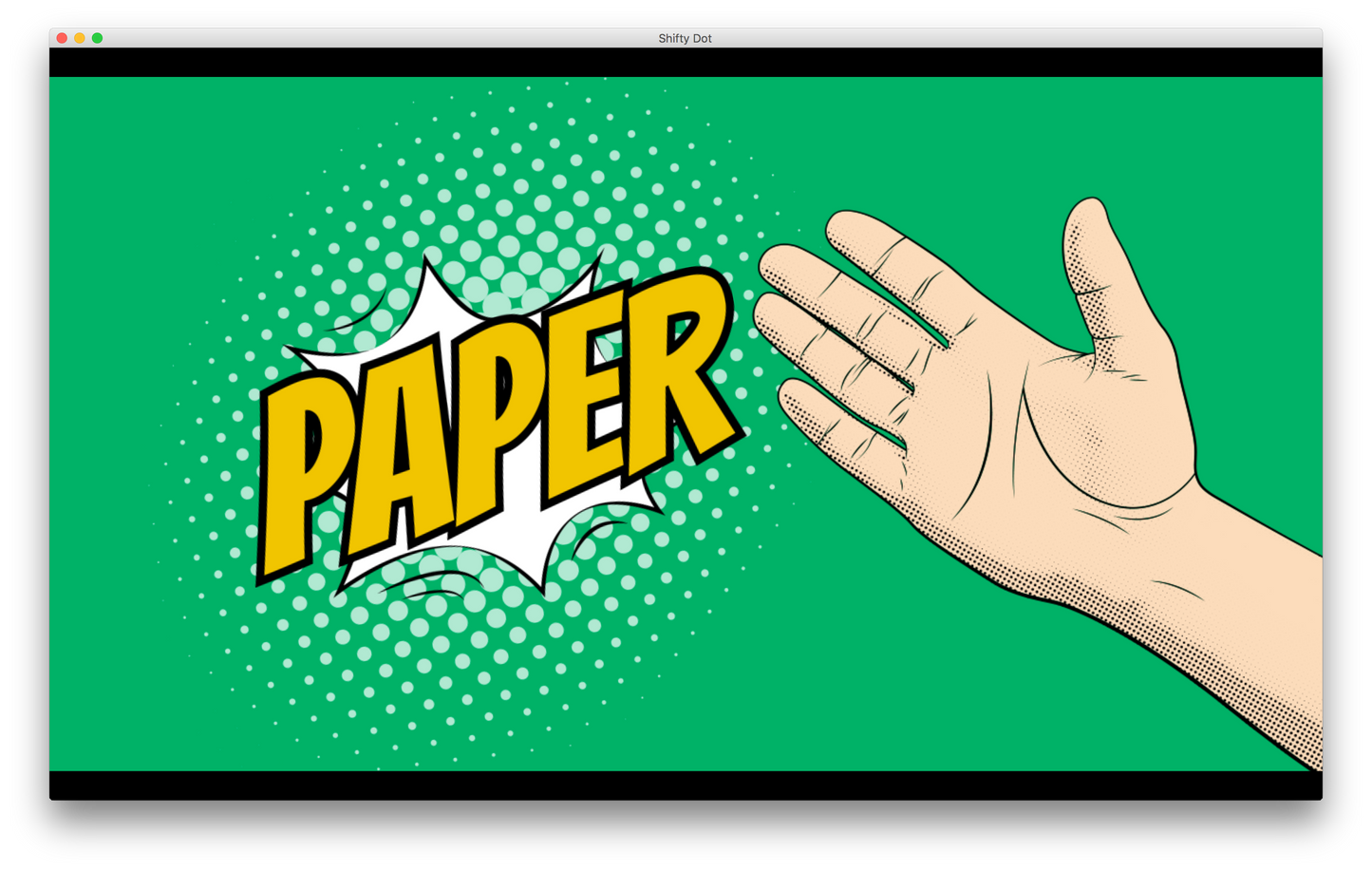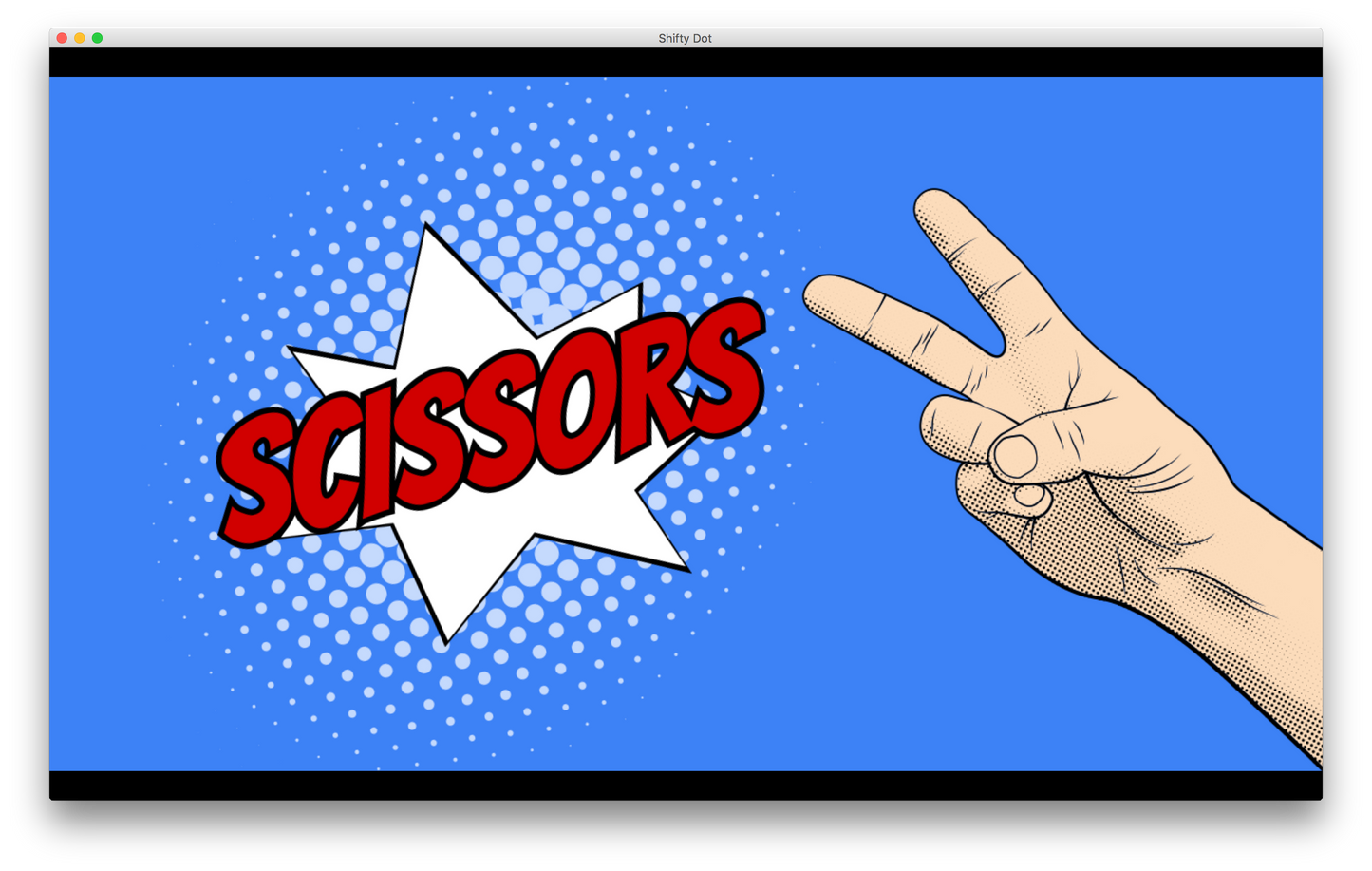 How to play
To control the game:
1. Click on the control icon (under the gear) in the side menu to bring up the control window.
2. Clicking on the, "Start/Clear game" button (or the spacebar) will do just that. If a hand is already on the screen, the it will disappear. If there's nothing on the screen, it will do a 1-2-Punch and pick a random hand at the end.
3. Clicking on the "Show/Hide Title" button will show and hide the title... hence the name. This is a great way to start the game and show students the different hands (as if they've never seen RPS before).
4. Clicking on a "Force" button will force that hand to be chosen in the next round. You can click on this any time before a hand is picked by the game.
5. "Quick Pick" buttons will simply display a hand without the countdown. This is great for super fast play.
6. If you play with the countdown, you can control how fast the hands move with the last three buttons. It's always a good idea to start off slow so the student can get a feel for the game play.

This is a fantastic group/opener game. A great way to play to have everyone get into groups of three and have them decide which hand they're going to play. Have everyone play at once and eliminate the losing groups by having them sit down. Then bring the last group up and have the play against each other, or against the game.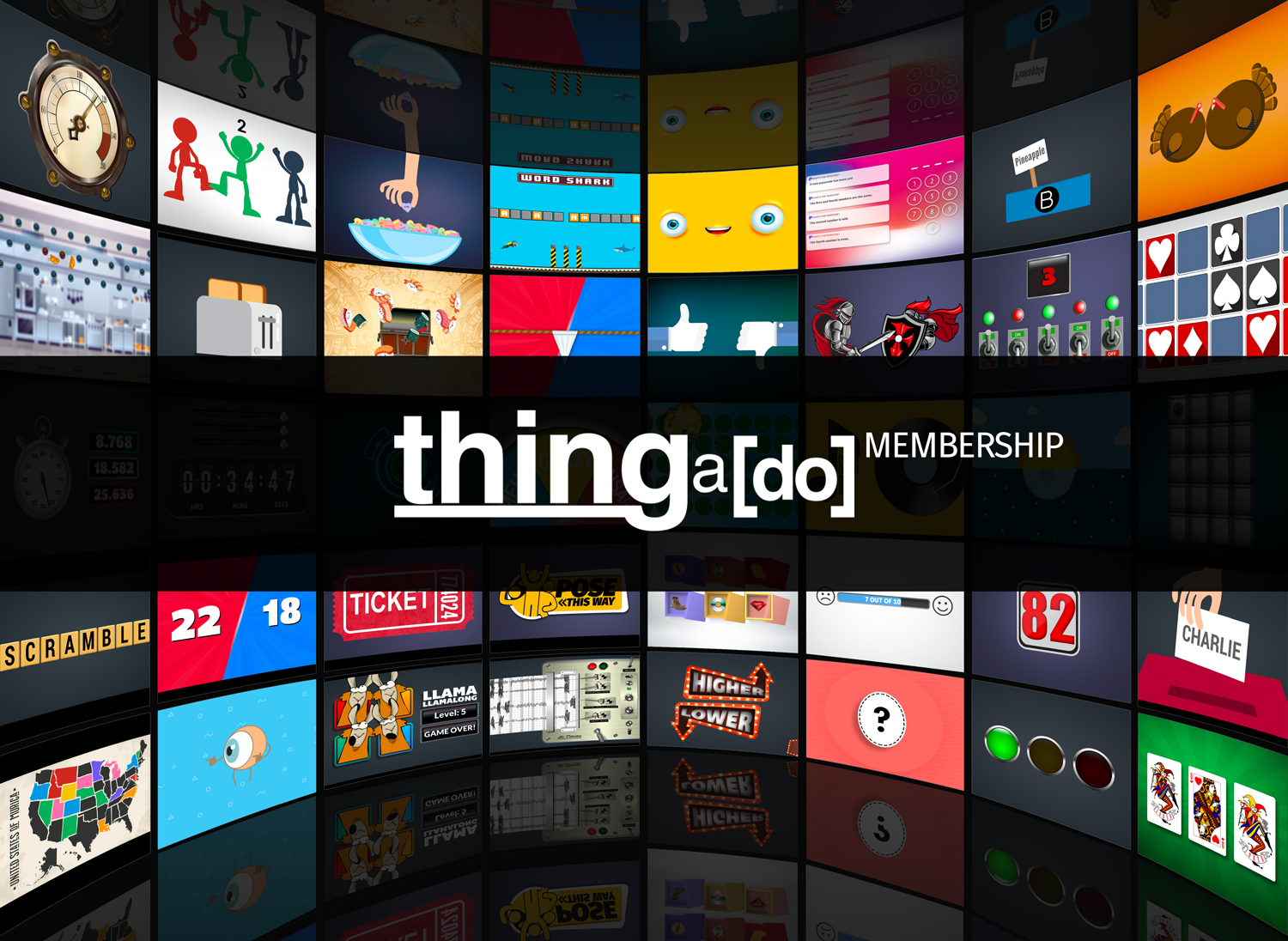 Unlock the fun!
Did your trial expire? Become a Thingado member and gain full access to all of our game!
Become a Member
Free trial!

If this is your first time using Thingado, just download and install any of our games. When you open your first game, it will ask you to create an account with your email address. Once you do that, you'll have 30 days to use any and all of our games on that computer!

Free trial expired?

No worries! Once your free trial expires, any game you try to launch will pop up with a message letting you konw that you'll need to become a member. Memberships are only $9.99 a month, or $99 for the full year! Click here for more details.