You're not going to believe this, but Scoreboard is a scoreboard! We know, right? 
Scoreboard is an easy-to-use scoreboard with a timer and custom team names. Just hit the up/down arrow keys to add/remove points. Use the top row of numbers to add/remove a batch of points! The clock can be set to whatever you want! If you want to keep track of team points, Scoreboard is the tool for you!
Download for Mac
Download for PC
Share
View full details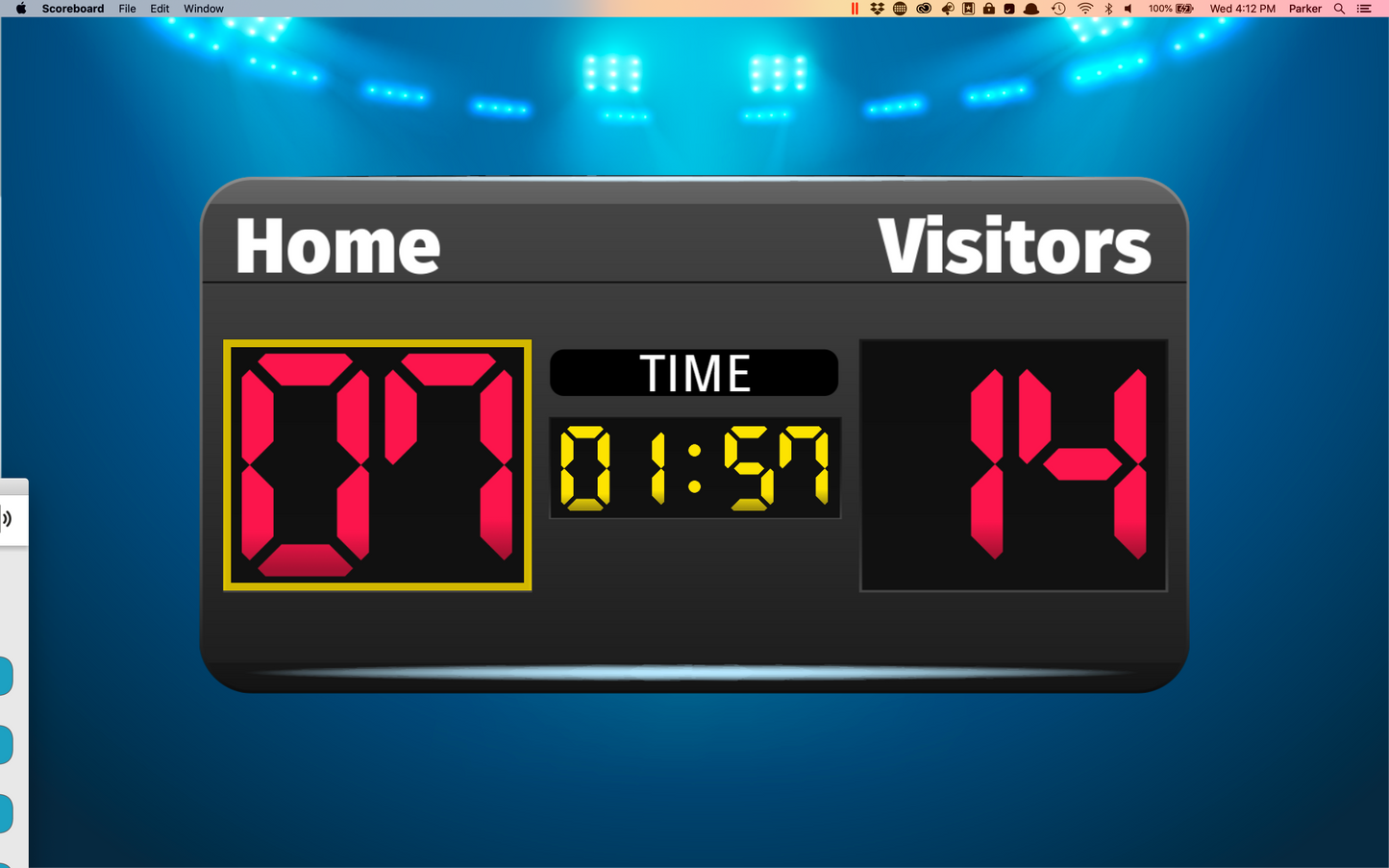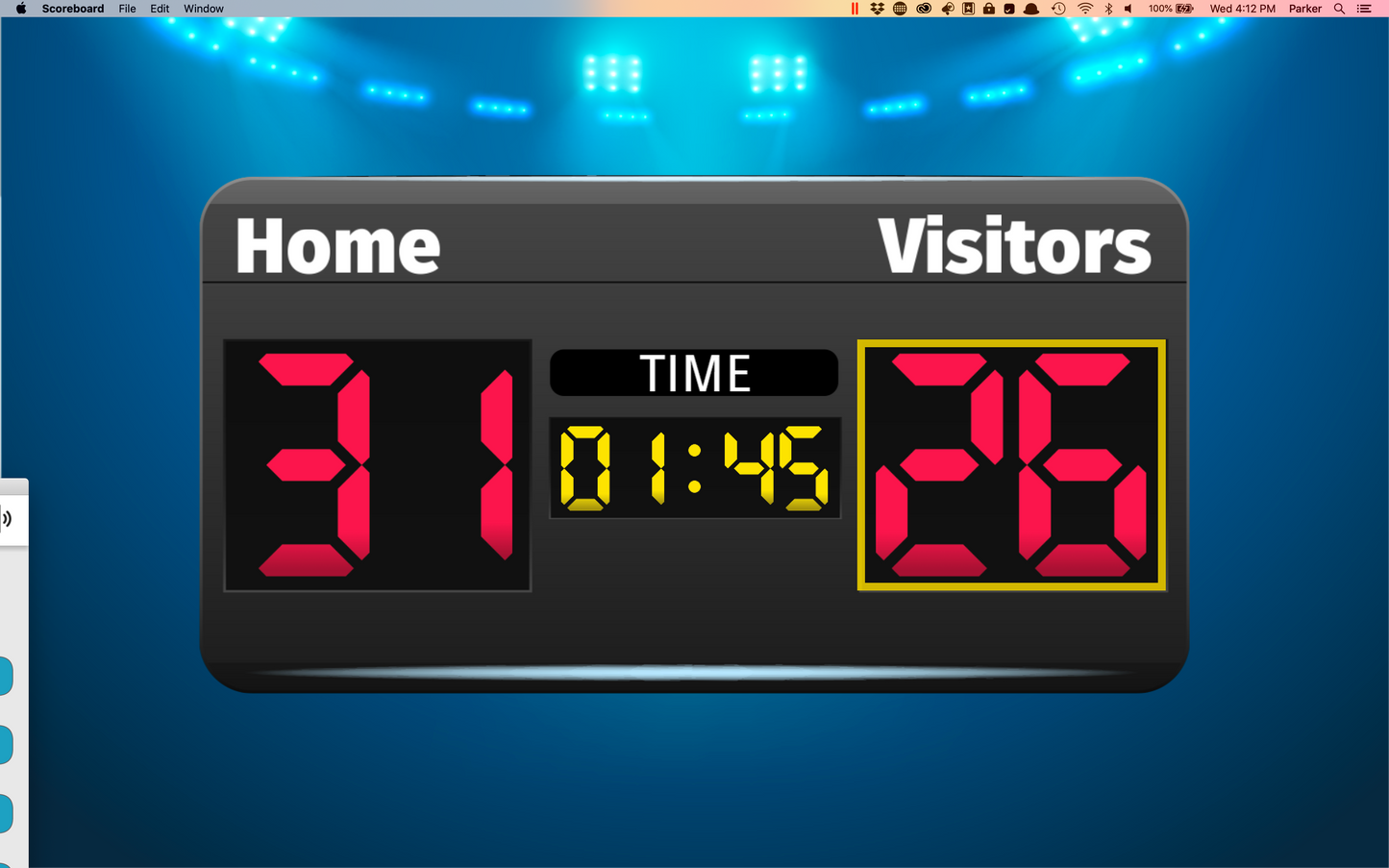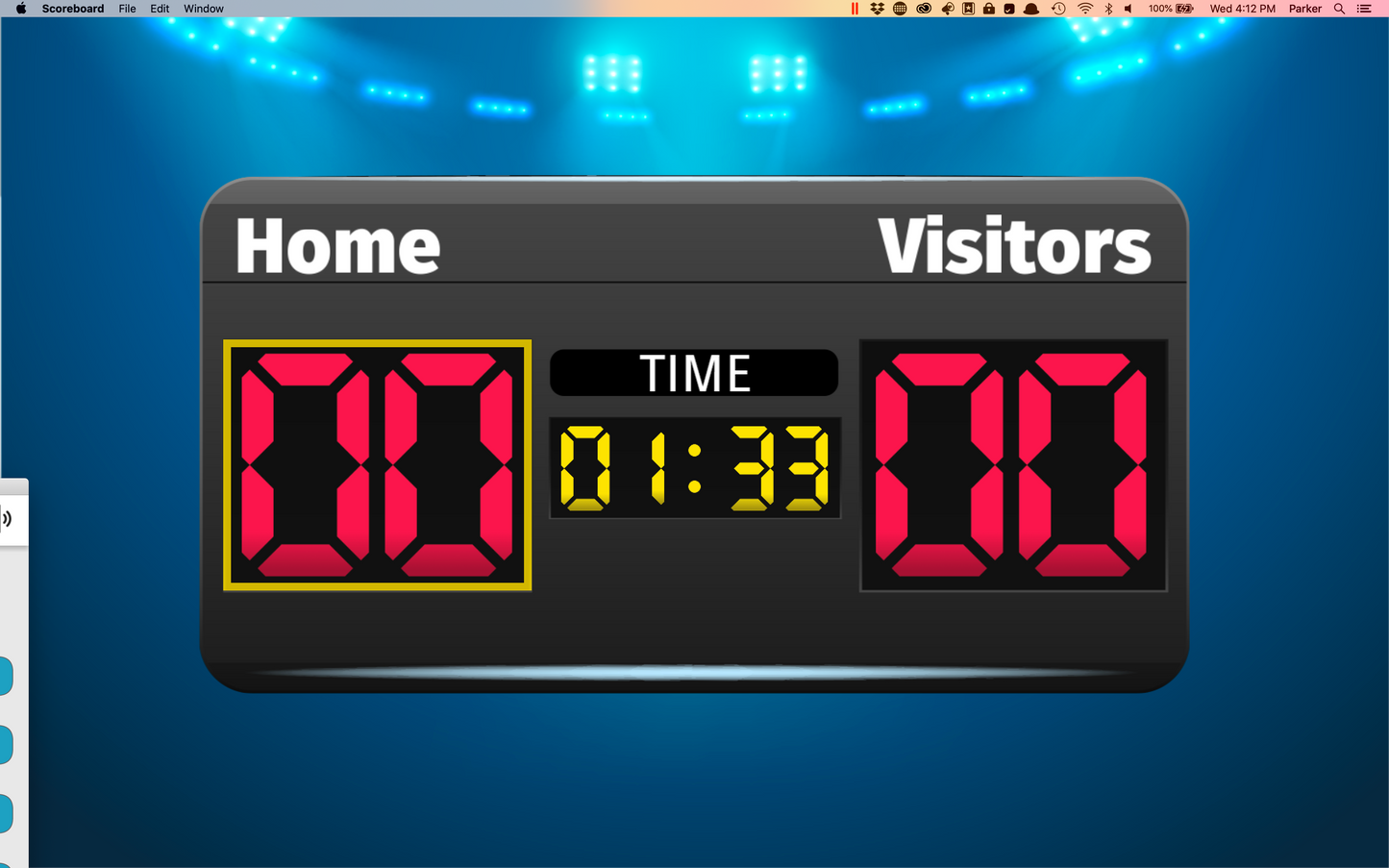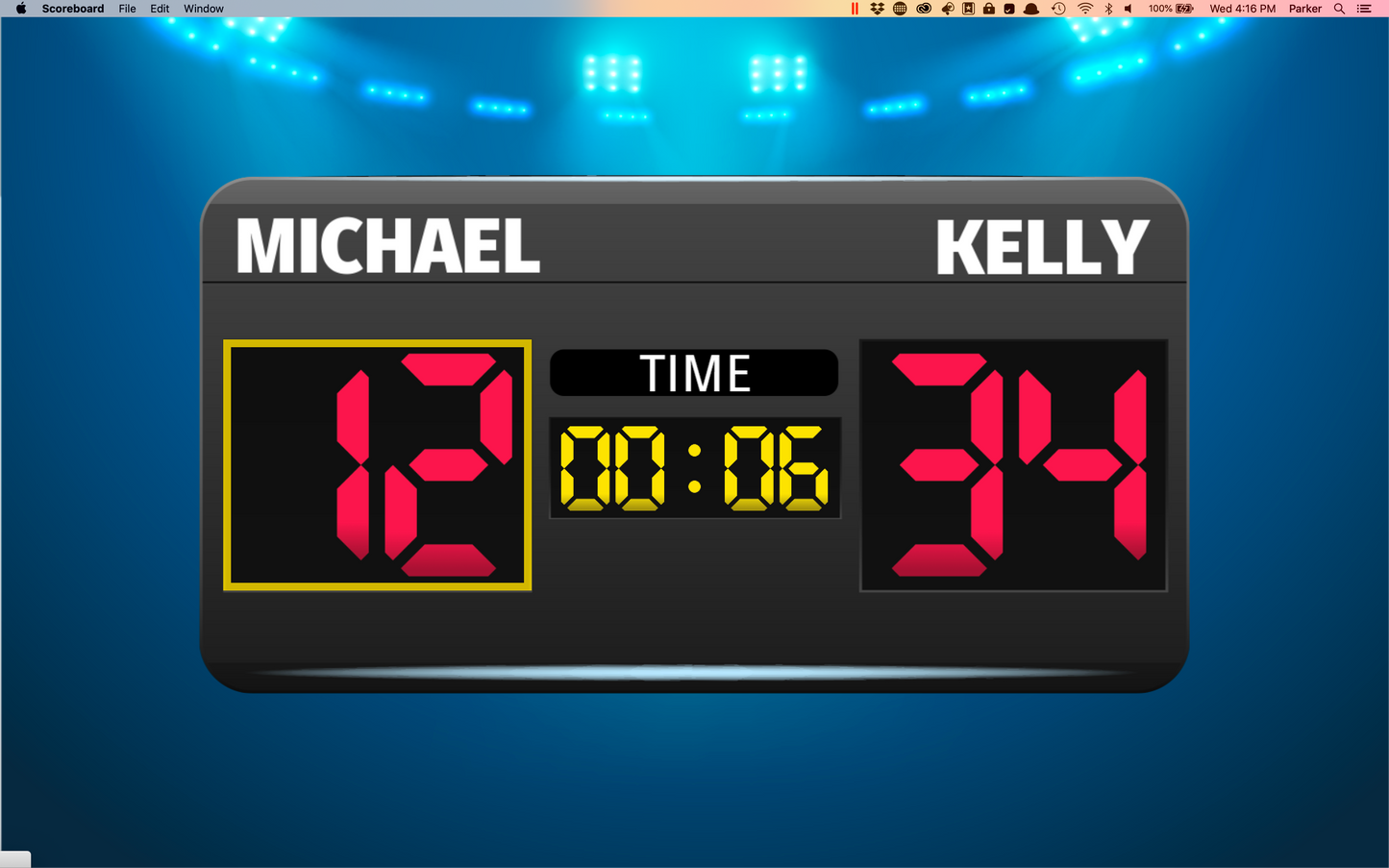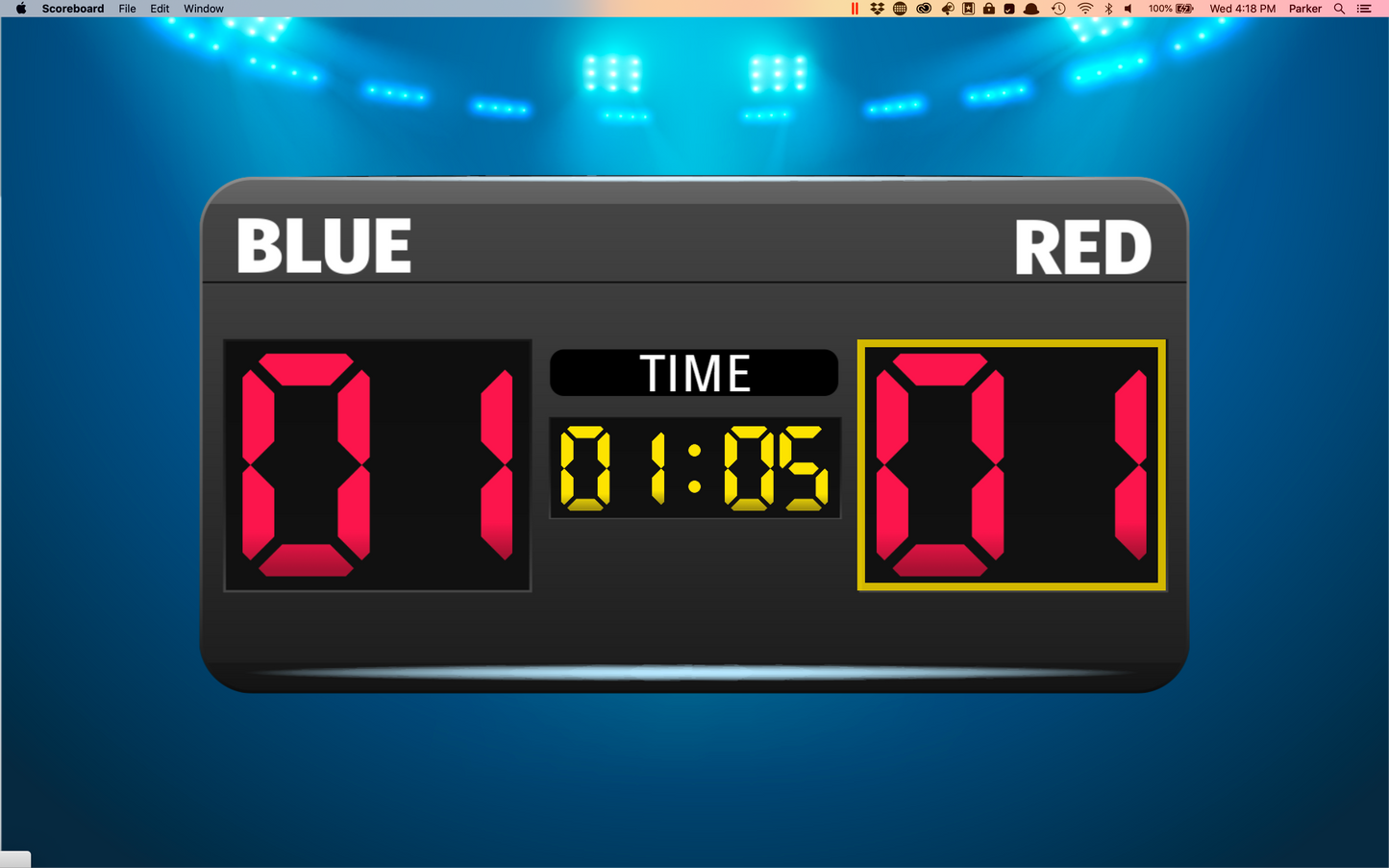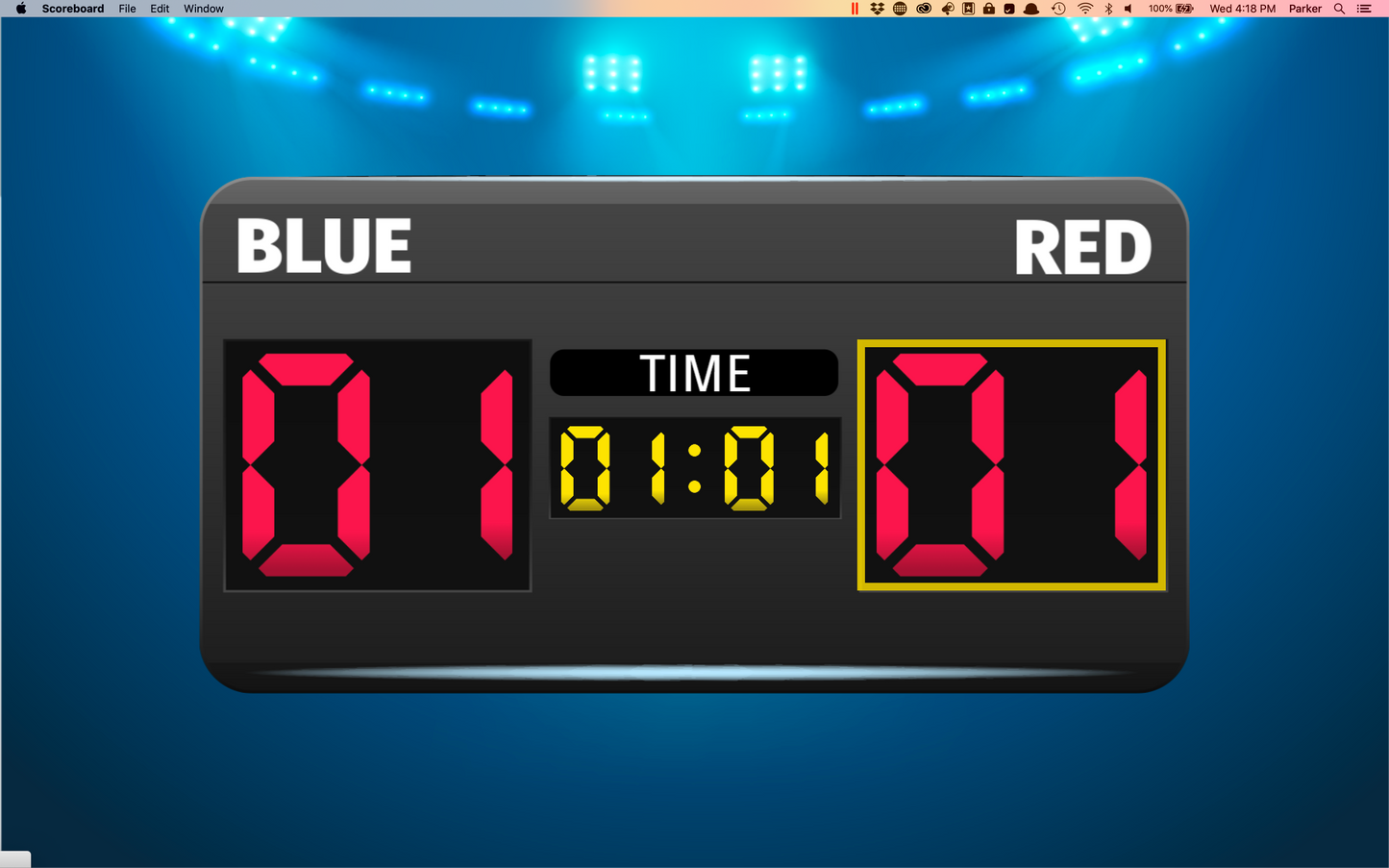 How to play
—The Setup
Open the game to reveal the dashboard (the window with the settings and controls). Add your team names and select a time for the clock. Make sure you click the save button! (NOTE: The team names don't resize because they're supposed to be large. So make sure the length of the name isn't so long that it overlaps the other team's name).
—The Gameplay
-- Launch the game and display it on your screen --
The left and right arrows will highlight/select the team that you want to add/remove points for. To add points, simply hit the up arrow key. To remove points, just hit the down arrow key. Easy!
If you want to add multiple points to a team without hitting the up arrow key a bunch of times, just type in the number, then hit enter. The team that is selected will quickly add all of those points to their score. If you you want to remove points, hit the minus key before you hit enter. If you made a mistake and want to add instead of remove points, just hit the plus key on your keyboard before you hit enter.
NOTE: The number keys only work with up to two digits. So, if you were to type 5, it would add 5 points. If you typed 56, it would add 56 points. If you typed 567, it would add 67 points. 56789 would add 89 points. This is good to remember if you make a mistake. Just type the number you want again and it will overwrite the wrong one.
The timer can be toggled on and off with the spacebar. The t key will reset the timer. If you want a buzzer sound effect to play, just hit the b key. Finally, the r key will reset both scores.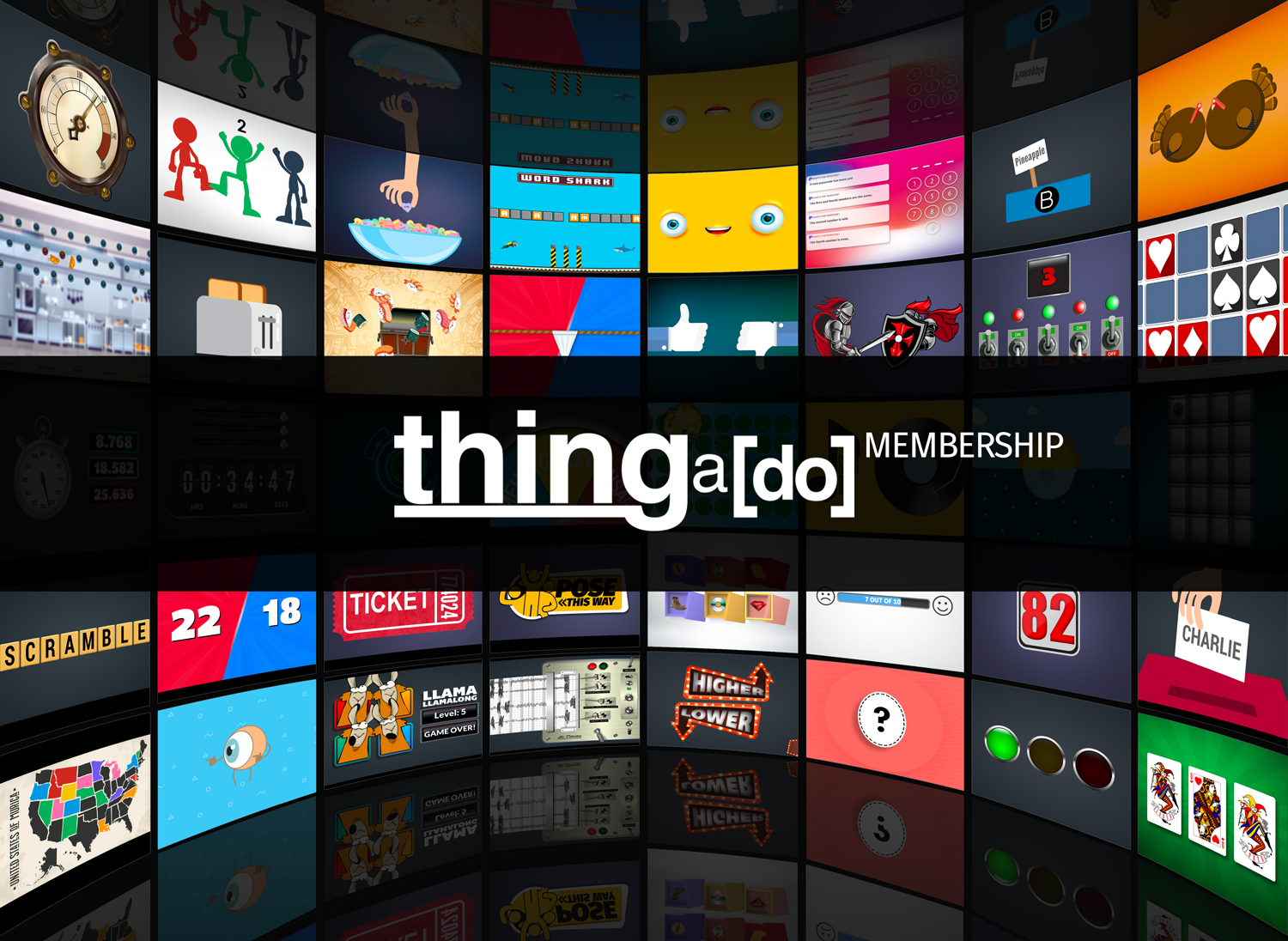 Unlock the fun!
Did your trial expire? Become a Thingado member and gain full access to all of our game!
Become a Member
Free trial!

If this is your first time using Thingado, just download and install any of our games. When you open your first game, it will ask you to create an account with your email address. Once you do that, you'll have 30 days to use any and all of our games on that computer!

Free trial expired?

No worries! Once your free trial expires, any game you try to launch will pop up with a message letting you konw that you'll need to become a member. Memberships are only $9.99 a month, or $99 for the full year! Click here for more details.