Get everyone out of their seats and cheering for the applause meter.
The Stage Gauge is a great tool that makes your games way more fun! Imagine scoring a dance-off contest with a giant applause meter on the screen. Then use the Stage Gauge to show the winner! The possibilities are endless. You can set the color, size, and text of each section. To move the needle, simply hover your mouse over a colored rectangle in your dashboard. It's that easy!
Download for Mac
Download for PC
Share
View full details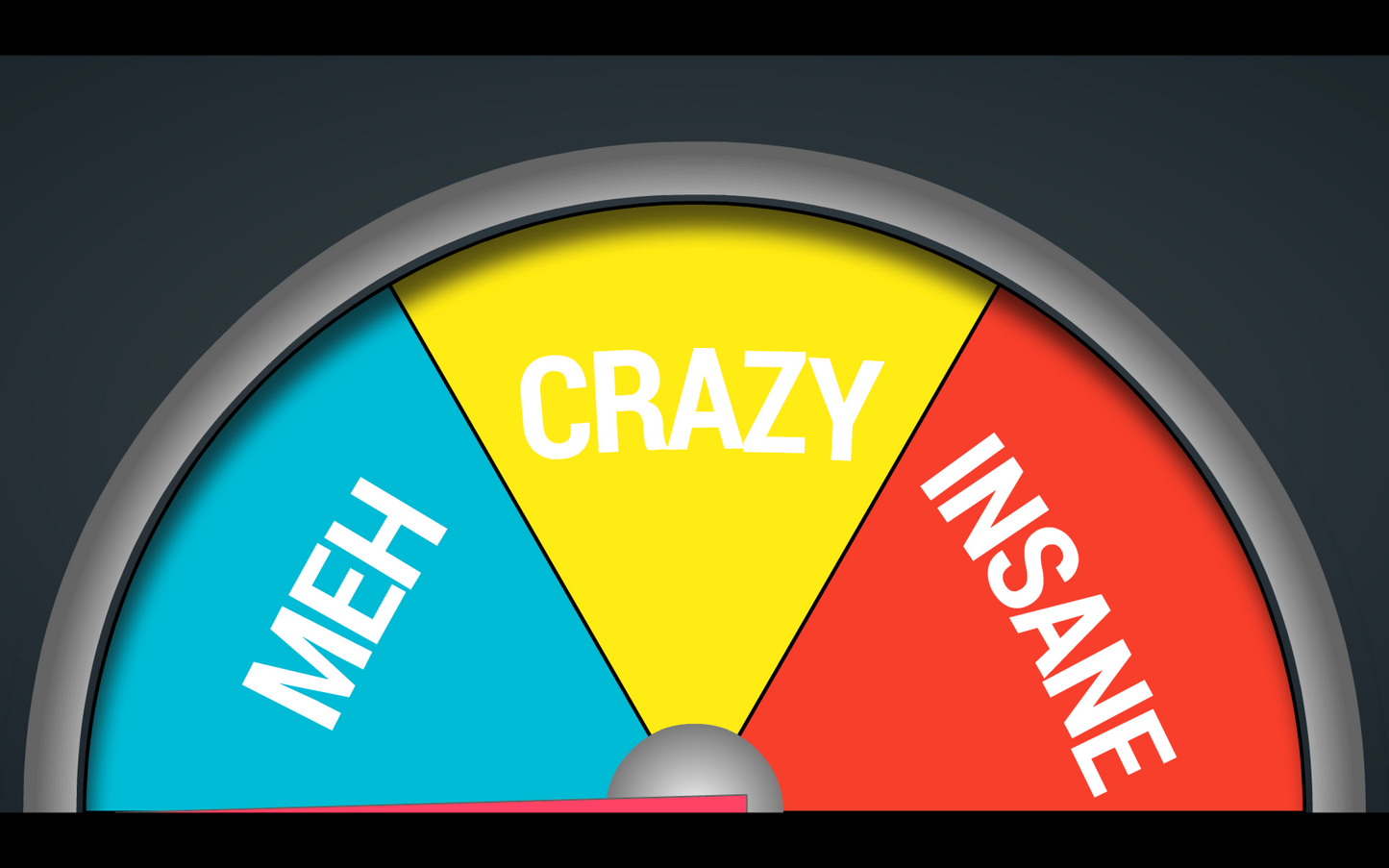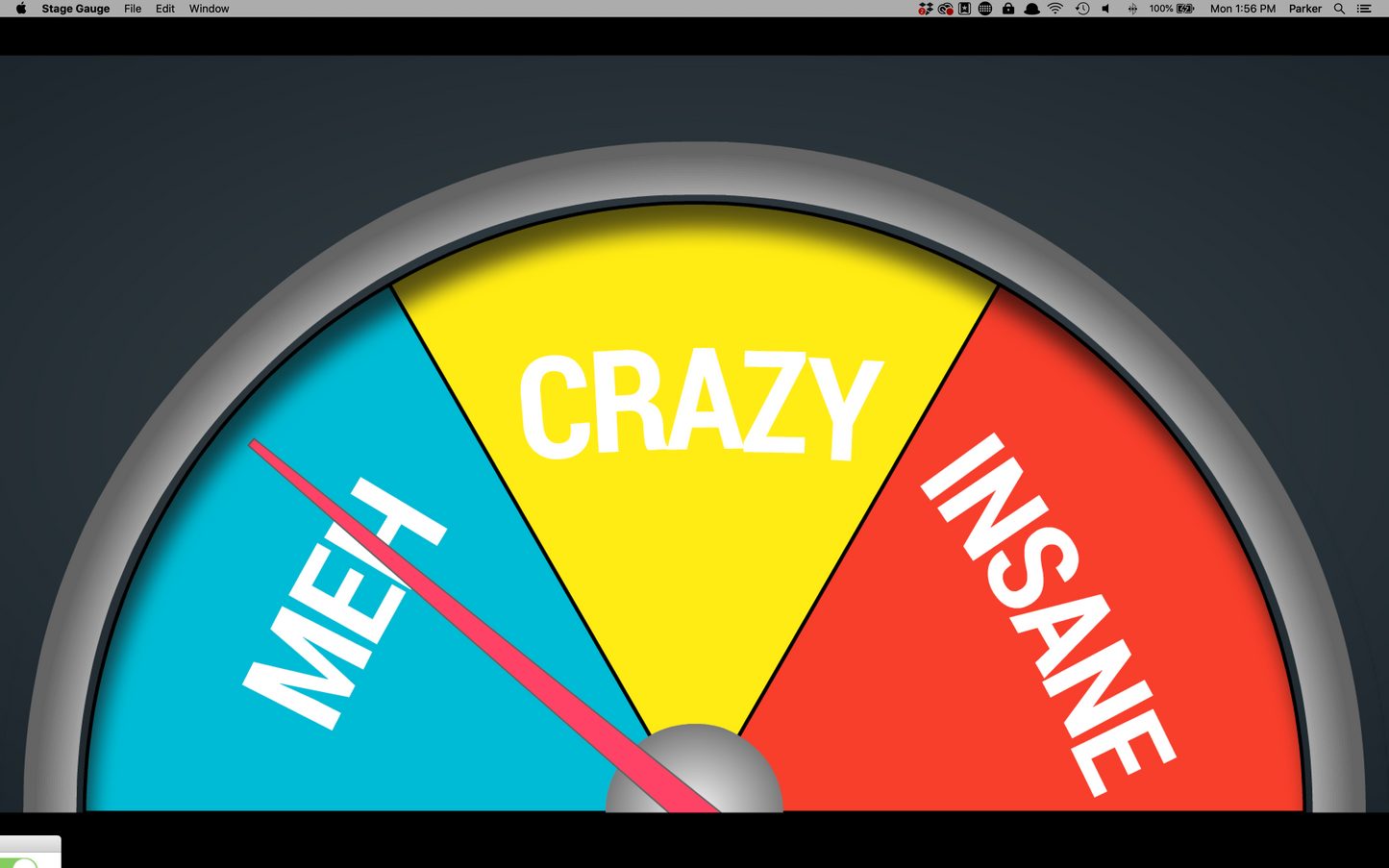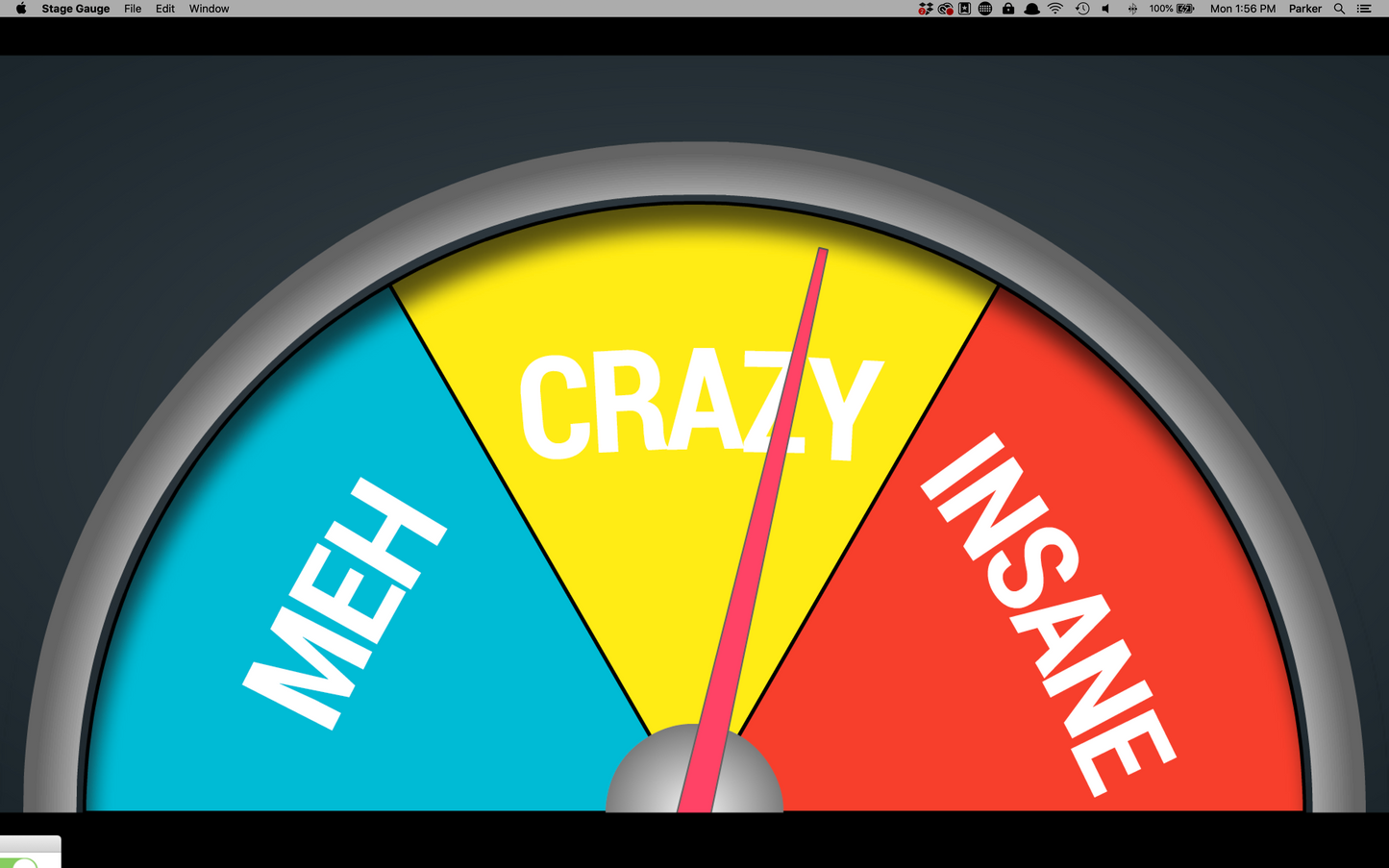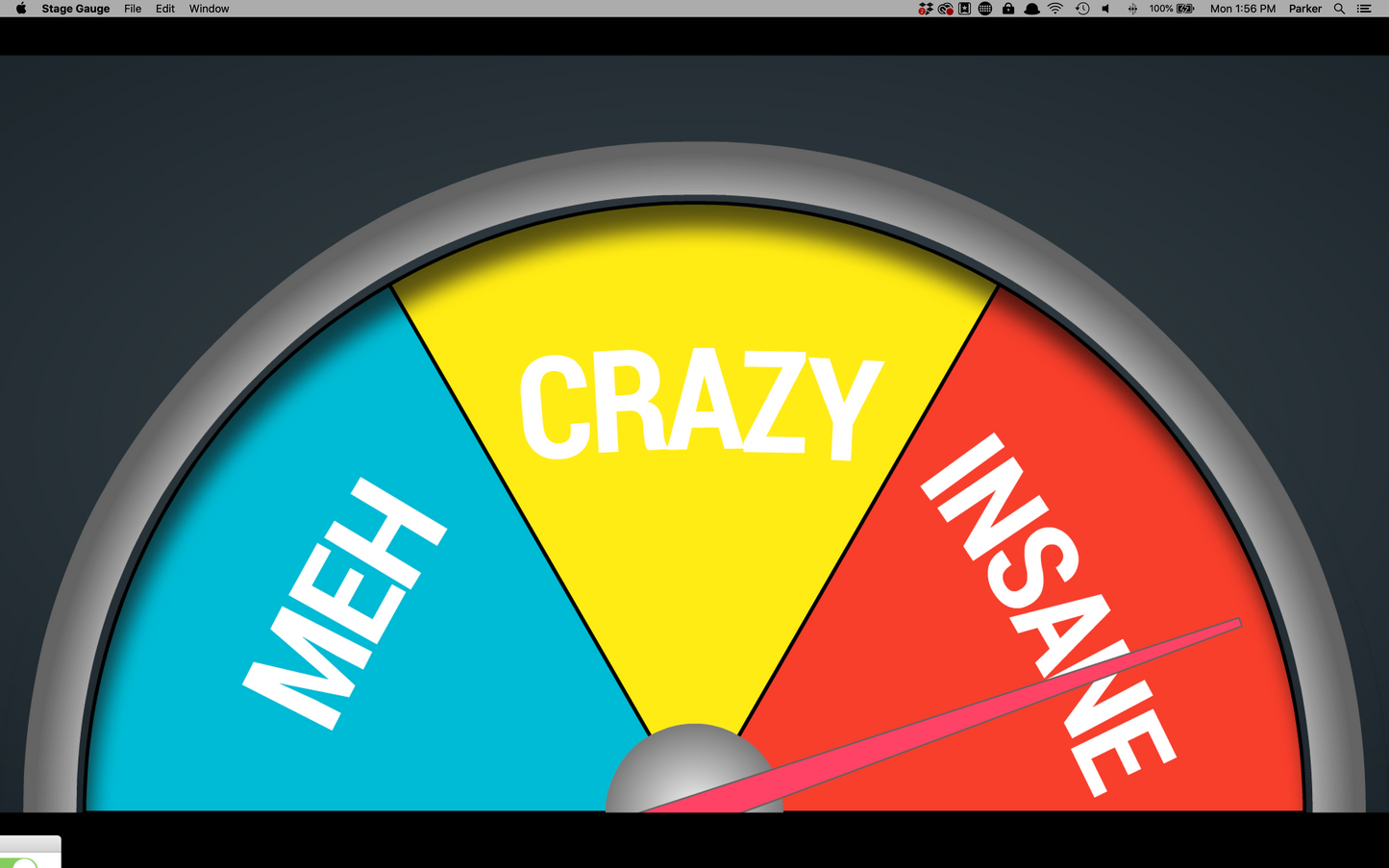 How to play
The first thing you need to do is create the different sections of your gauge. You can have as many or as few sections that you'd like. Each section gets a name, background color, and percentage. If you need the color and/or percentage blank, they'll be filled in automatically.

Once you setup you sections, click on the Controls button in the dashboard. This will show you a colored bar that represents your gauge. Once you click the Launch button in the top right corner, click back on that colored bar. When you move your mouse over the colored bar, the needle on the gauge will also move.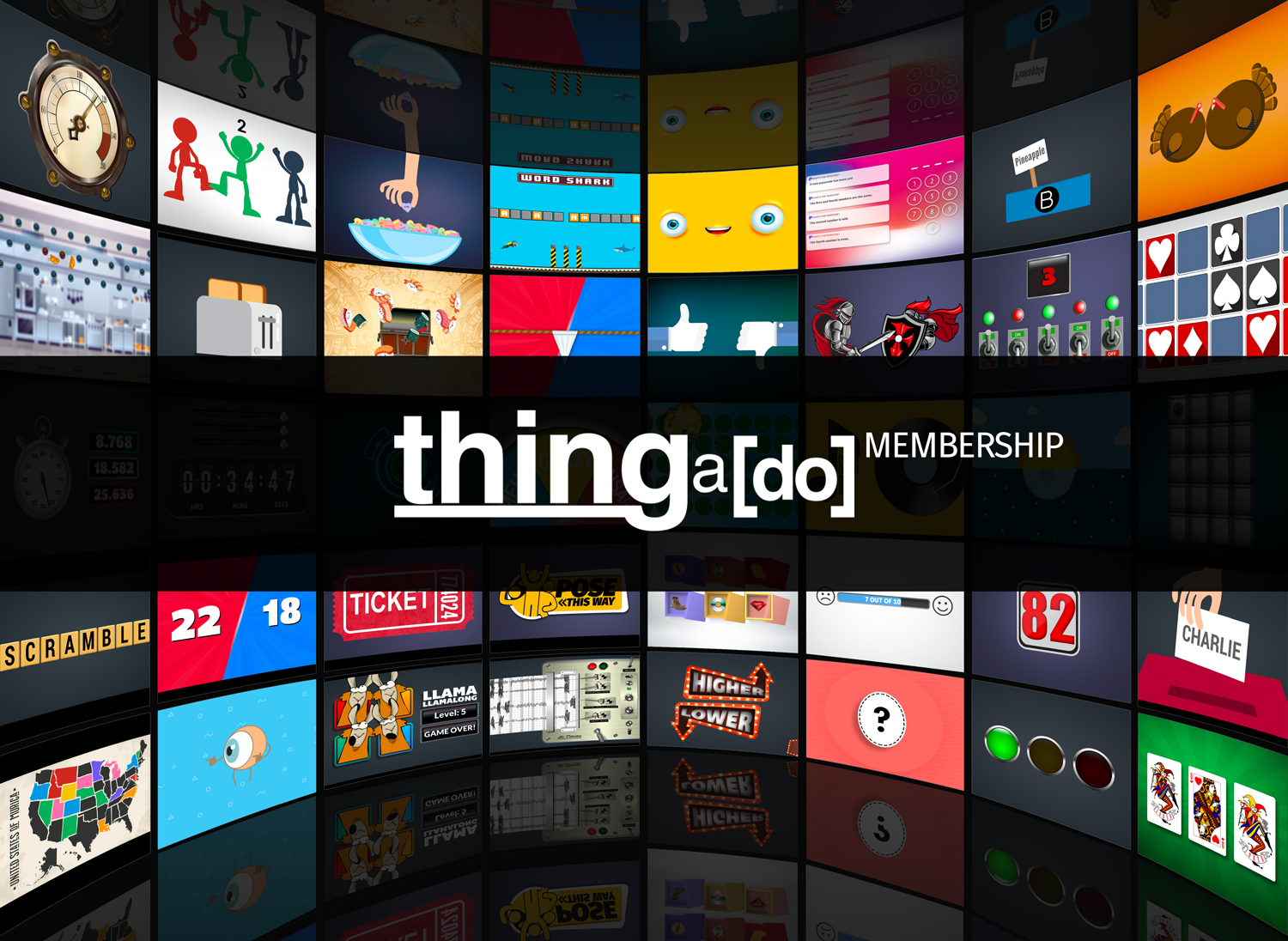 Unlock the fun!
Did your trial expire? Become a Thingado member and gain full access to all of our game!
Become a Member
Free trial!

If this is your first time using Thingado, just download and install any of our games. When you open your first game, it will ask you to create an account with your email address. Once you do that, you'll have 30 days to use any and all of our games on that computer!

Free trial expired?

No worries! Once your free trial expires, any game you try to launch will pop up with a message letting you konw that you'll need to become a member. Memberships are only $9.99 a month, or $99 for the full year! Click here for more details.