Do you need Valentine's Day-themed game to give out a prize? Maybe you need something to act as a tie-breaker for another game. Or do you want a simple, no-setup game for your students?
Three of a Kind - Valentine's is just that! Just hit the spacebar and three random summer-themed items will appear in the boxes. If a student gets three of a kind (hence the name), they win a prize!
Download for Mac
Download for PC
Share
View full details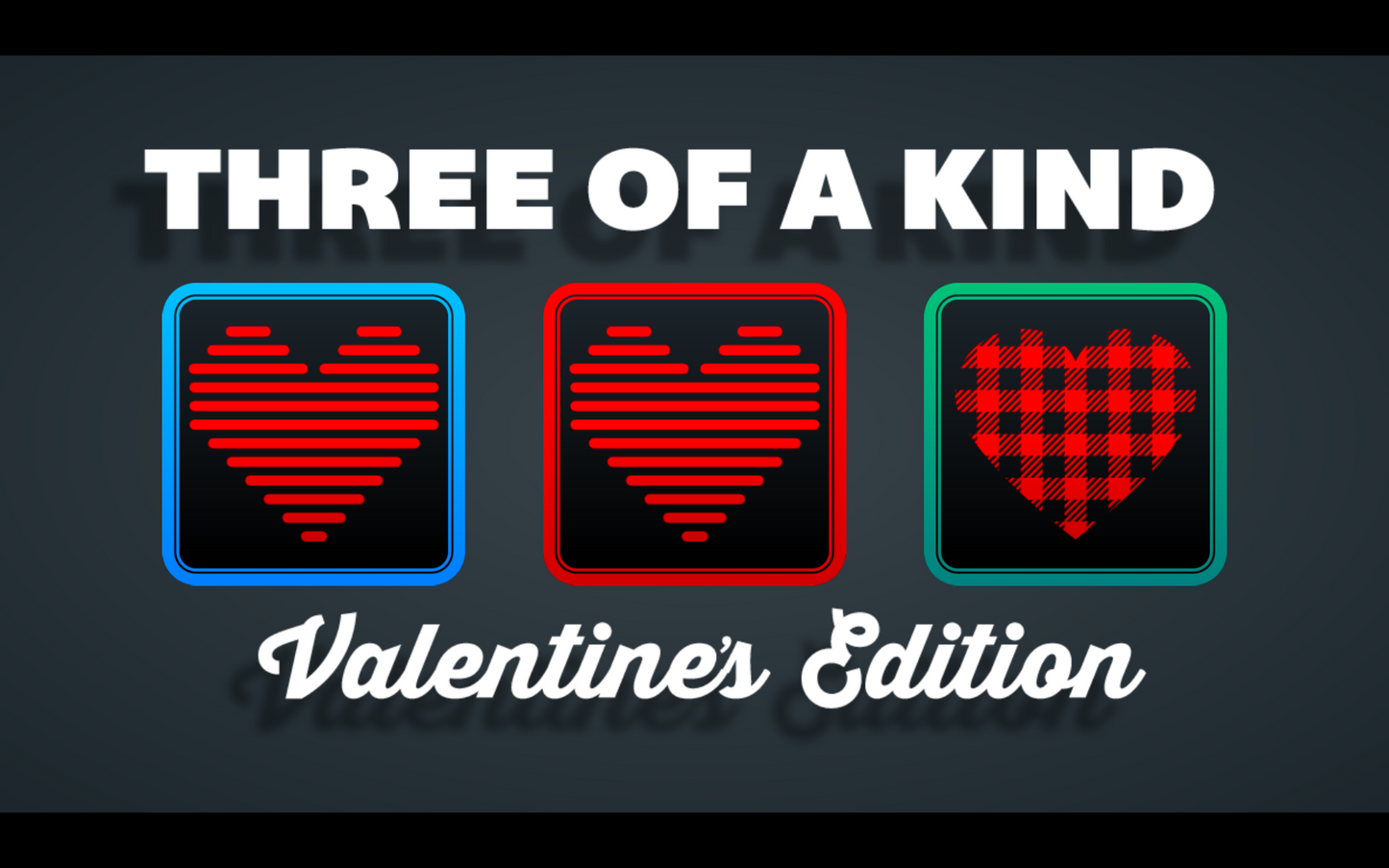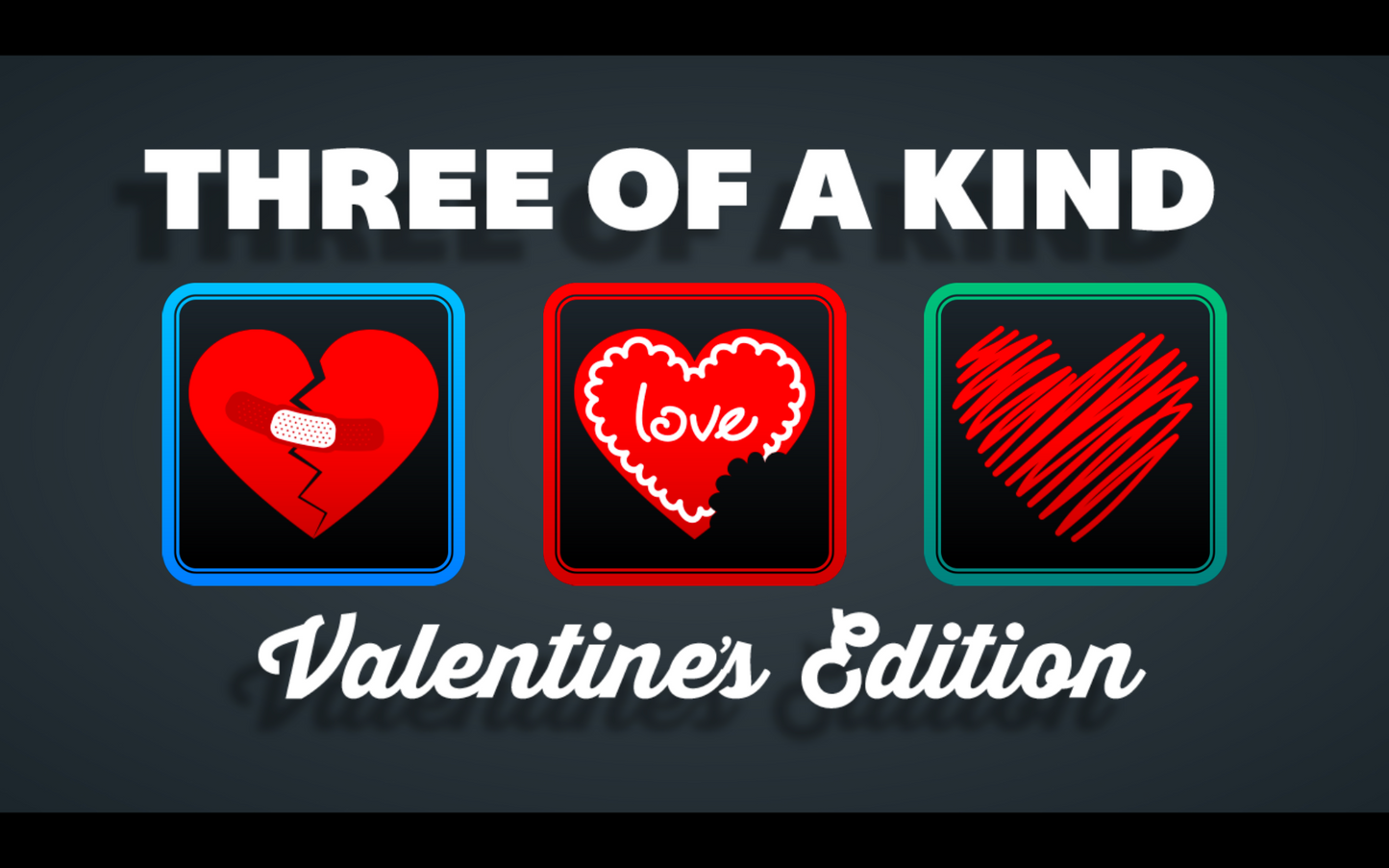 How to play
Click the Start/Stop button to start the game. Then click it again to stop each box, one at a time. By default, it will pick at random. If you need to force it to match/not match the previous box, click on one of the force buttons, then click the Start/Stop button to stop the next box. If you change your mind, you can click on the Pick Random button to set it back to pick randomly. The force button needs to be clicked before you stop each box.
You can make up whatever rules you'd like, but a good idea is to give each person 3 chances to get three of a kind. If they get two of a kind, they can get an extra turn. Since you can control if they win or not, you'll never run into the situation where nobody wins.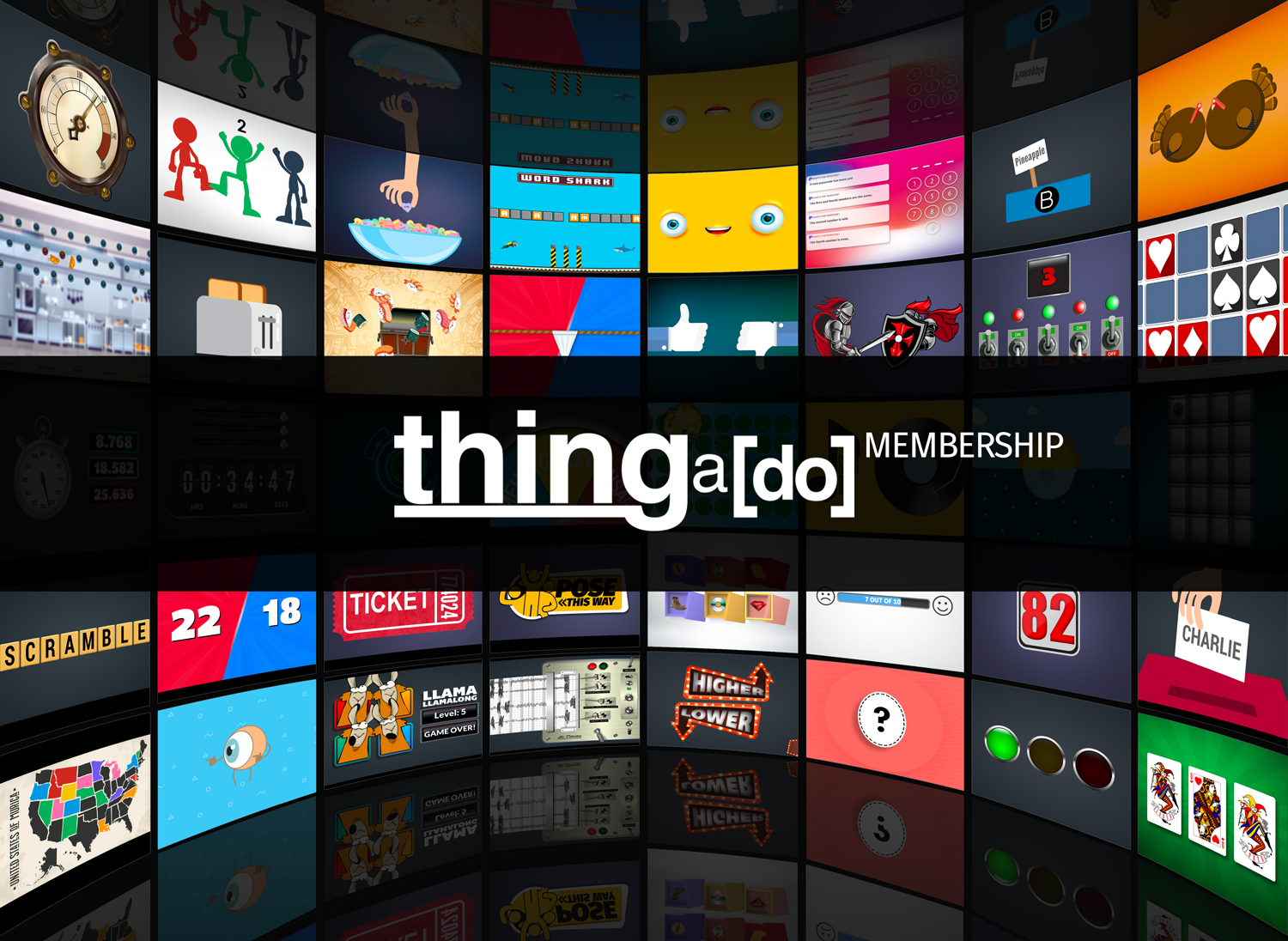 Unlock the fun!
Did your trial expire? Become a Thingado member and gain full access to all of our game!
Become a Member
Free trial!

If this is your first time using Thingado, just download and install any of our games. When you open your first game, it will ask you to create an account with your email address. Once you do that, you'll have 30 days to use any and all of our games on that computer!

Free trial expired?

No worries! Once your free trial expires, any game you try to launch will pop up with a message letting you konw that you'll need to become a member. Memberships are only $9.99 a month, or $99 for the full year! Click here for more details.